Senior Director, IT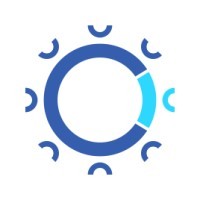 Cellares
IT
South San Francisco, CA, USA
Posted on Thursday, November 9, 2023
Position Summary
We are seeking an innovative and highly motivated Senior Director of IT, who will contribute significantly to the growth of the Cellares team. The primary focus of this position will be to develop and help develop the Cellares IT department and protocols. This role will be responsible for directing and coordinating the development of our IT infrastructure and systems, eventually spanning multiple physical locations.
Candidates should enjoy working in a fast-paced, mission-driven environment, and be prepared to tackle a broad selection of challenges as the company grows.
Responsibilities
Reporting directly to our Co-Founder & President; this position will be responsible for the overall management and delivery of IT applications needed by all Cellares business functions
The ideal candidate will have excellent communication skills and robust pharma/biotech IT experience
Develop, manage, and track a budget for the department
Contribute and maintain a robust IT roadmap of applications including definition of project objectives, prioritization, and implementation plans
This position will directly interact with the business functions on key use cases and priorities, define robust IT roadmaps, manage expectations, and ensure delivery
Contribute to creating SOPs, Policies, and Process and System maps for applications
Establish and enforce IT Governance and Change control amongst IT and business teams to prioritize and implement improvements for all enterprise systems
Recommends and develops plans for systems development and operations, hardware and software purchases, budgeting, and staffing
Manages the development, implementation, installation, and operation of information technology infrastructure, and related functional systems for the organization
Manage multiple vendors including completion of RFPs/RFIs where applicable, negotiating IT contracts, oversight of vendor fulfillment of contractual responsibilities, and monitoring Service Level Agreement performance
Negotiate with consultants, technical personnel, and vendors for services and products
Requirements
Bachelor's Degree in related field or proper training and 10+ years of relevant experience
Experience working in a regulated environment; SOX compliance is required
Experience with various applications such as SharePoint, ERP, LIMS, MES, LMS, HR, Supply Chain Planning, Reporting/Data mart, and Commercial systems
Experience working in a fast-paced start-up environment
Excellent interpersonal skills and customer orientation
Ability to interact with senior management to map business priorities to IT needs, as well as in various settings such as steering committees, 1:1s, and presentations
Comfortable in a fast-paced start-up company environment with minimal direction and changing priorities
Ability to be a strong problem solver and team player
Self-awareness, integrity, authenticity, and a growth mindset
This will be a full time onsite position in South San Francisco
Annual Salary Range: $170,000-$270,000
Cellares total compensation package contains competitive base salaries, highly subsidized Medical, Dental, and Vision Plans, 401(k) Matching, Free EV Charging, Onsite lunches, and Stock options. All displayed pay ranges are approximate, negotiable, and location dependent.
This is Cellares
Cellares is the first Integrated Development and Manufacturing Organization (IDMO) and takes an Industry 4.0 approach to mass manufacturing the living drugs of the 21st century. The company is both developing and operating integrated technologies for cell therapy manufacturing to accelerate access to life-saving cell therapies. The company's Cell Shuttle integrates all the technologies required for the entire manufacturing process in a flexible and high-throughput platform that delivers true walk-away, end-to-end automation. Cell Shuttles will be deployed in Cellares' Smart Factories around the world to meet total patient demand for cell therapies at global scale. Partnering with Cellares enables academics, biotechs, and pharma companies to accelerate drug development and scale out manufacturing, lower process failure rates, lower manufacturing costs, and meet global patient demand.
The company is headquartered in South San Francisco, California with its commercial-scale IDMO Smart Factory in Bridgewater, New Jersey. The company is backed by world-class investors and has raised over $355 million in financing.
Leveling will be based on overall experience, education, and demonstration of knowledge throughout the interview process.