Senior IT Service Desk Engineer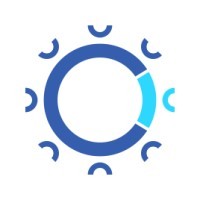 Cellares
IT
South San Francisco, CA, USA
Posted on Friday, September 8, 2023
Position Summary
We are seeking a highly motivated collaborative
Senior IT Service Desk Engineer who will be responsible for the effective operation of IT Technical support services in alignment with Cellares's corporate objectives
.
The successful candidate will plan, coordinate, analyze, design, manage and deploy IT support-related activities of the organization. They will provide administrative support for daily operational activities of the IT department. This individual will serve as a lead to the Service Desk team to ensure that daily 24x7 operational services are properly delivered and met within the organization.
Candidates should enjoy working in a fast-paced, mission-driven environment, and be prepared to tackle a broad selection of challenges as the company grows.
Responsibilities
Oversee provision of end-user technical support services, including help desk and hands on desktop support
Interface and collaborate with key stakeholders. Mentor technical support staff
Manage the deployment, maintenance, and tracking of IT assets, including desktops, laptops, mobile devices, software, and peripherals
Establish and maintain positive relationships with business partners including co-workers and management
Serve as the escalation point of contact for the infrastructure and application support teams
Support procurement efforts in requisitions, purchase order and invoice approvals
Participate in create, modify, and maintain Standard Operating Procedures (SOPs) and Work Instructions (WIs) related to Service Desk
Research, recommend, plan, develop, analyze, implement and deploy new IT technology system services to provide process/service improvements within the organization
Generate, analyze and report Service level Agreement (SLA) metrics reports of global Service Desk teams including other IT groups to continually identify opportunities for service/process improvements
Conduct new employee IT orientation and IT security awareness training
Other responsibilities are performed as assigned or needed
Requirements
Bachelor's Degree in computer science, information systems, business administration or other related field (or equivalent work experience)
8+ years of relevant experience. Experience delivering projects within BioPharma IT and GMP manufacturing support is a huge plus
Experience demonstrating application of the software development life cycle (SDLC), Information Technology Infrastructure Library (ITIL), change management and capacity planning best practices
Experienced in multiple information technology systems and areas, including (e.g., Azure, ADO, PDM, LIMS, ERP, storage/computer/network infrastructure, security, privacy, and compliance)
Certification in one or more network operating systems
Knowledge of systems software, operations, capacity management, mid-range servers, VMs, PC's and web services
Must possess strong customer service orientation and an understanding of business processes related to pharmaceutical corporate activities.
This is Cellares
Cellares is the first Integrated Development and Manufacturing Organization (IDMO) and takes an Industry 4.0 approach to mass manufacturing the living drugs of the 21st century. The company is both developing and operating integrated technologies for cell therapy manufacturing to accelerate access to life-saving cell therapies. The company's Cell Shuttle integrates all the technologies required for the entire manufacturing process in a flexible and high-throughput platform that delivers true walk-away, end-to-end automation. Cell Shuttles will be deployed in Cellares' Smart Factories around the world to meet total patient demand for cell therapies at global scale. Partnering with Cellares enables academics, biotechs, and pharma companies to accelerate drug development and scale out manufacturing, lower process failure rates, lower manufacturing costs, and meet global patient demand.
The company is headquartered in South San Francisco, California with its commercial-scale IDMO Smart Factory in Bridgewater, New Jersey. The company is backed by world-class investors and has raised over $355 million in financing.
Leveling will be based on overall experience, education, and demonstration of knowledge throughout the interview process.