Quality Control Analyst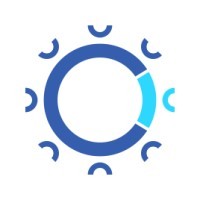 Cellares
IT, Quality Assurance
San Francisco, CA, USA
Posted on Tuesday, August 1, 2023
Position Summary
We are seeking an innovative, creative, and detail-oriented Quality Control Analyst to join our team in South San Francisco. This position will be responsible for routine and non-routine QC testing according to Standard Operating Procedures (SOPs). This role supports the day-to-day operations within the Quality Control group via execution of analytical testing. This includes but is not limited to in-process testing, lot release testing, stability testing, and raw material testing. All activities are all performed in accordance with cGMP guidelines and are supported by departmental and inter-departmental policies and standard operating procedures.
This role will be a hands-on resource reporting to the Quality Control Manager. The level will be determined based upon the candidate's education, skills, and/or related experience.
Candidates should enjoy working in a fast-paced, mission-driven environment, and be prepared to tackle a broad selection of challenges as the company grows.
Responsibilities
Conduct routine and non-routine analytical, biochemical, and/or biological analysis such as, in-process materials, raw materials, finished goods, or stability samples
Work with cell therapy products and associated assays (dPCR, qPCR, cell-based potency assays, proliferation assays, ELISA, flow cytometry assays, etc.)
Perform timely and accurate peer review of analytical test results/reports
Prepare COA/COT for testing performed
Identify discrepancies, initiate and investigate OOS/OOT results for phase 1 and phase 2
Initiate and investigate deviations related to quality control
Compile and review data to ensure accuracy and regulatory compliance
Support development for specifications and justification of specifications
Participate in validation and technical transfer of analytical methods commensurate with experience
Write and revise test methods
Maintain required training and training records and provide training to qualify other associates
Participate in internal assessments and audits as required
Support equipment validation, calibration, maintenance, and troubleshooting
Write method validation protocol/reports and other documentation such as test reports
Write stability protocol and stability reports
Write and revise Quality Control Standard Operating Procedures
Supply Quality Control data necessary for regulatory submissions
Support Quality Systems such as; change control, deviation, CAPA, audits, quality metrics, etc
Assist in general upkeep of the laboratory and maintain a clean work environment
Perform other duties as assigned
Requirements
Bachelor's degree in a science discipline required, or comparable experience
2+ years of experience in cGMP or cGxP at an operational level supporting manufacturing in a pharmaceutical or biotech environment, is preferred
Prior experience related to method development/validation
Prior experience with immune cell phenotyping by multicolor flow cytometry, dPCR, qPCR, cell-based potency and other cell therapy related assays is preferred
Knowledge of pharmaceutical cGMP (US and EU) is preferred
Must have excellent verbal, written, interpersonal, and organizational and communication skills
Must be able to commute to South San Francisco
Annual Salary Range: $90,000 - $210,000
Cellares total compensation package contains competitive base salaries, highly subsidized Medical, Dental, and Vision Plans, 401(k) Matching, Free EV Charging, Onsite lunches, and Stock options. All displayed pay ranges are approximate, negotiable, and location dependent.
This is Cellares
Cellares is the first Integrated Development and Manufacturing Organization (IDMO) and takes an Industry 4.0 approach to mass manufacturing the living drugs of the 21st century. The company is both developing and operating integrated technologies for cell therapy manufacturing to accelerate access to life-saving cell therapies. The company's Cell Shuttle integrates all the technologies required for the entire manufacturing process in a flexible and high-throughput platform that delivers true walk-away, end-to-end automation. Cell Shuttles will be deployed in Cellares' Smart Factories around the world to meet total patient demand for cell therapies at global scale. Partnering with Cellares enables academics, biotechs, and pharma companies to accelerate drug development and scale out manufacturing, lower process failure rates, lower manufacturing costs, and meet global patient demand.
The company is headquartered in South San Francisco, California with its commercial-scale IDMO Smart Factory in Bridgewater, New Jersey. The company is backed by world-class investors and has raised over $355 million in financing.
Leveling will be based on overall experience, education, and demonstration of knowledge throughout the interview process.