Field Application Engineer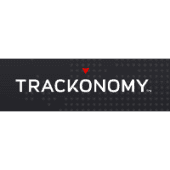 Trackonomy
San Jose, CA, USA
Posted on Wednesday, May 24, 2023
Join the Trackonomy Team!
Want to be part of the next hyper-growth IoT story in Silicon Valley? Our seasoned leadership team has successfully grown the company 100x in four years while securing top VC investors like Kleiner Perkin and 8VC. We have paying customers and are rapidly scaling in the United States and Internationally. Are you looking for a high-energy, fast-paced, team-oriented environment that challenges your talents daily with cutting-edge technologies that solve global problems across multiple markets? Join the Trackonomy Team; we offer opportunities to talented professionals covering all engineering disciplines while creating unique opportunities for career growth.
About Trackonomy
Trackonomy aims to make people and organizations more productive through our next-generation operating system for the connected world. Our unique diversity of technologies allows us to create building blocks and vertically integrated, configurable platforms that enable our customers to drive digital transformation throughout their organization. We have a successful track record of leading initiatives at multibillion-dollar businesses in logistics, Industrial, healthcare, and Homeland security spaces. Despite being in strategic stealth mode, our solutions have been on ABC, CNBC, CNN, FOX, and even featured during US Senate hearings. In 2019 we joined Airbnb, Google, and Twitter as a recipient of the prestigious World Economic Forum Pioneer Award! We have raised over $250 million from top investors, including Kleiner Perkins and 8VC. Trackonomy is headquartered in San Jose, California, in the heart of Silicon Valley.
Summary
As a Field Application Engineer at Trackonomy you will serve in a mission-critical role, by working across functional teams to deliver new-to-world innovations to multibillion dollar enterprise customers. You'll rely on your extensive technical experience and judgment to build trusted relationships with our customers, helping them overcome technical challenges to achieve their business goals, and be a champion of customers' needs inside of Trackonomy. A wide degree of creativity and latitude is expected.
We want you here if you have:
Walked into an organization, assessed your team and the processes, and helped identify areas for improvement.

Conceptualized the challenges and problems a customer is facing and applied product knowledge to drive to a solution.

Been seen as a trusted advisor to your customers. They look to you for what is practical, even if it counters their initial assessment or desires.

Created reference guides, application notes, and collaborated with engineering to turn early solutions into fully productized offerings.

A self-starter mentality and coordinated project deliverables and schedules, while using standard tools.

Negotiated solutions with creativity, while selling the company's value and mission.

High desire for collaboration and continuous improvement.
What you will achieve
Within 30 days

You will have met the team and key stakeholders, learned what needs to be done, and started building your body of product knowledge. You will have joined seasoned members of your team on deployments that move theoretical product knowledge into tangible customer experiences in real-world environments. You will have started interfacing with internal Product Management and Engineering teams to continue that knowledge growth.

Within 60 days

You have exhibited comprehension of methodology and process (both written and implied) to start to conduct standalone deployment and support activities. You have become more integrated with Engineering and Product Management, which is improving our knowledge transfers. You continue to work with your team, sharing ideas, as well as learning from them.

By 90 days

You have become a subject matter expert in product deployments and are being relied on as the primary point of support for customers. You have ownership of key accounts and are assisting others. Your peers look at you as a strong collaborator, since you've helped them improve knowledge bases and processes. You have begun to see some of your ideas being implemented, driving the team to be more efficient.

Ongoing Responsibilities

Owning the evaluation and feasibility stage, including business and technical requirements gathering.

Running pilot or validation phases, testing the Trackonomy hardware and software systems in the client's environment

Managing production enterprise rollouts, making sure all deliverables arrive in in good order, on time, and fulfill customers' requirements

Provide ongoing platform support and evolution

You will manage the day-to-day solution delivery and deployment with the customer during all phases of the customer lifecycle. This includes:

You will assist customers' technical requests, which may include both diagnosing, explaining, and resolving issues

Track and manage key account metrics and reports, and communicate project updates to internal stakeholders
To be successful in this role, you will need:
A proven track record as a Technical Support Engineer or other relevant field service experience

At least 3-5 years of experience in engineering or technology support, preferably in IoT devices

Experience in managing multiple stakeholders and projects, across multiple time zones

Attention to detail and organization skills across various sources of documentation (JIRA Work Orders, Follow Ups, Daily Logs, field service documentation, drawings, version history, scope documents, etc.)

Experience with Operating Systems such as Microsoft, Linux, Android, and iOS

Familiarity with a variety of IoT concepts, practices, and procedures

Substantial experience programming in SQL, C, C++, and Python strongly preferred.

Experience and some knowledge in PowerBI and tools like Microsoft Office

Superb interpersonal and communication skills

To be able to stand and sit for long periods

To be able to lift up to 20 to 50 lbs

To be able to work at a computer for extended periods of time and be able to work extensive hours in the field, when necessary

To perform repetitive motions with fingers, hands, and arms

An engineering degree or equivalent in Computer Science, EE, or Computer Engineering (strongly preferred), in-depth field experience may be considered in lieu of a degree

Must be able to travel sustained 25-50%
Experiences that will increase your chances of success:
Technical writing capabilities

Knowledge of the airlines or industrials verticals

Prior use of Atlassian products, such as JIRA and Confluence, with understanding on how to create and organize JIRA projects and tickets

Experience managing contractors or 3

rd

parties

Estimating and proposing routines and processes for semi-complex projects, including ongoing monitoring and customer support
Why Trackonomy Systems is a Great Place to Work:
Culture and Belonging: Our company's culture isn't something you join; it's something you help build. You will be a role model and live our Vision, Mission, and Values.
Perks: Trackonomy Systems understands that personal wellness is one of the keys to a happy, healthy and productive work environment. We offer Platinum level Health benefits, Flexible and Health Savings Accounts, Commuter benefits, and an Employee Assistance Program. We also understand you are planning for the future, so we offer Pre-IPO equity and a 401k plan.
Career Growth: Trackonomy Systems is invested in the growth of our team members and understands that frequent, two-way feedback is critical to that growth. We encourage regular one-on-ones with your manager, a regular schedule of performance reviews, and learning and development opportunities, whether that be towards being a great manager, being a great individual contributor, or a lateral move to gain a breadth of knowledge and experience.
Trackonomy Systems is proud to ensure equal employment opportunities to all individuals regardless of their race, color, religious creed, national origin, ancestry, physical or mental disability, sex, gender, gender identity, gender expression, sexual orientation, age, medical condition, genetic information, marital or registered domestic partnership status, military or veteran status, or any other characteristic protected by state, federal, or local law.
We strive to provide a stellar experience throughout the application process and ensure all applicants will be given proper consideration based solely on merit and Trackonomy's business needs.
Trackonomy Systems is dedicated to working with and providing reasonable accommodations to individuals with physical and mental disabilities. If you need assistance or accommodation due to a disability while interviewing, please contact hr@trackonomysystems.com.