RF Engineer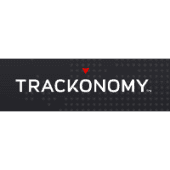 Trackonomy
San Jose, CA, USA
Posted on Tuesday, May 16, 2023
Join the Trackonomy Team!
Want to be part of the next hyper-growth IoT story in Silicon Valley? Our seasoned leadership team has successfully grown the company 100x in four years while securing top VC investors like Kleiner Perkin and 8VC. We have paying customers and are rapidly scaling in the United States and Internationally. Are you looking for a high-energy, fast-paced, team-oriented environment that challenges your talents daily with cutting-edge technologies that solve global problems across multiple markets? Join the Trackonomy Team; we offer opportunities to talented professionals covering all engineering disciplines while creating unique opportunities for career growth.
About Trackonomy
Trackonomy aims to make people and organizations more productive through our next-generation operating system for the connected world. Our unique diversity of technologies allows us to create building blocks and vertically integrated, configurable platforms that enable our customers to drive digital transformation throughout their organization. We have a successful track record of leading initiatives at multibillion-dollar businesses in logistics, Industrial, healthcare, and Homeland security spaces. Despite being in strategic stealth mode, our solutions have been on ABC, CNBC, CNN, FOX, and even featured during US Senate hearings. In 2019 we joined Airbnb, Google, and Twitter as a recipient of the prestigious World Economic Forum Pioneer Award! We have raised over $250 million from top investors, including Kleiner Perkins and 8VC. Trackonomy is headquartered in San Jose, California, in the heart of Silicon Valley.
Summary
We are looking for an experienced RF Engineer who will be a key member of the electric engineering team. You will contribute to the design, construction and troubleshooting.
Requirements
Responsible for component and product level design of RF systems between 400MHz and 2.4GHz+, including BLE, LoRa, Cellular, GPS, RFID, and proprietary ISM solutions.
Responsible for analysis, design, test, integration, and troubleshooting of wireless sensor systems, beginning with requirements definition through the introduction of the design into volume manufacturing and automated test.
Proactively consider and resolve issues that may arise during production, testing, and deployed use.
Select components, debug, performance optimization, and design for manufacturability, taking into consideration overall and component-level operational envelopes, stacked tolerances, etc.
Bring-up and initial verifications of prototypes, measure, characterize and optimize for suitability to scope application.
Release of the engineering design package to production.
Participate in future products and technology roadmap discussions.
Bring-up and initial verifications of prototypes, measure, characterize and optimize for suitability to scope application.
\Release of the engineering design package to production.
Participate in future products and technology roadmap discussions.
Qualifications
Strong first-principals foundation in electronics and diagnostics skills, being able to find fault down to the component level.
Familiar working with automotive grade and applications.
10+ years experience in the design of wireless RF products, which have been manufactured and shipped in volume.
Expert familiarity with test equipment such as Network Analyzers, RF Signal Generators, Spectrum Analyzers, Oscilloscopes, Power Meters, and Logic Analyzers.
Experience with the design of RF design elements, including transmission lines, filters, power amplifiers, LNAs and matching components.
Familiarity with design for manufacturing and harsh environmental constraints.
Antenna selection, performance evaluation, tuning, and optimization.
Radiation pattern testing, practical application analysis, including absorption, reflection, etc.
High attention to detail when it comes to BOM management and cost-effective solutions while balancing trade-offs for yield based on design stability.
Must be well organized and enjoy working in a fast-paced environment.
Why Trackonomy Systems is a Great Place to Work:
Culture and Belonging: Our company's culture isn't something you join; it's something you help build. You will be a role model and live our Vision, Mission, and Values.
Perks: Trackonomy Systems understands that personal wellness is one of the keys to a happy, healthy, and productive work environment. We offer Platinum level Health benefits, Flexible and Health Savings Accounts, Commuter benefits, and an Employee Assistance Program. We also understand you are planning for the future, so we offer Pre-IPO equity and a 401k plan.
Career Growth: Trackonomy Systems is invested in the growth of our team members and understands that frequent, two-way feedback is critical to that growth. We encourage regular one-on-ones with your manager, a regular schedule of performance reviews, and learning and development opportunities, whether that be towards being a great manager, being a great individual contributor, or a lateral move to gain a breadth of knowledge and experience.
Trackonomy Systems is proud to ensure equal employment opportunities to all individuals regardless of their race, color, religious creed, national origin, ancestry, physical or mental disability, sex, gender, gender identity, gender expression, sexual orientation, age, medical condition, genetic information, marital or registered domestic partnership status, military or veteran status, or any other characteristic protected by state, federal, or local law.
We strive to provide a stellar experience throughout the application process and ensure all applicants will be given proper consideration based solely on merit and Trackonomy's business needs.
Trackonomy Systems is dedicated to working with and providing reasonable accommodations to individuals with physical and mental disabilities. If you need assistance or accommodation due to a disability while interviewing, please contact hr@trackonomysystems.com.