Head of Global Logistics and Warehousing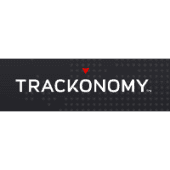 Trackonomy
Operations
San Jose, CA, USA
Posted on Thursday, May 4, 2023
Join the Trackonomy Team!
Want to be part of the next hyper-growth IoT story in Silicon Valley? Our seasoned leadership team has successfully grown the company 100x in four years while securing top VC investors like Kleiner Perkins and 8VC. We have paying customers and are rapidly scaling in the United States and Internationally. Are you looking for a high-energy, fast-paced, team-oriented environment that challenges your talents daily with cutting-edge technologies that solve global problems across multiple markets? Join the Trackonomy Team; we offer opportunities to talented professionals covering all engineering disciplines while creating unique opportunities for career growth.
About Trackonomy
Trackonomy aims to make people and organizations more productive through our next-generation operating system for the connected world. Our unique diversity of technologies allows us to create building blocks and vertically integrated, configurable platforms that enable our customers to drive digital transformation throughout their organization. We have a successful track record of leading initiatives at multibillion-dollar businesses in the Logistics, Industrial, Healthcare, Homeland Security spaces, and more. Despite being in strategic stealth mode, our solutions have been on ABC, CNBC, CNN, FOX, and even featured during US Senate hearings. In 2019 we joined Airbnb, Google, and Twitter as a recipient of the prestigious World Economic Forum Pioneer Award! We have raised over $250 million from top investors, including Kleiner Perkins and 8VC. Trackonomy is headquartered in San Jose, California, in the heart of Silicon Valley.
Summary
The Head of Global Logistics and Warehousing will be responsible for monitoring and owning all inventory movements at Trackonomy. You will improve existing inventory management processes, lead the periodic inventory reconciliation processes and own all inbound/outbound material transfers. You will leverage your deep knowledge of global logistics to reduce our freight costs and optimize our distribution network. You are excited to own the import/export processes and to build out our reverse logistics processes as well!
Requirements
In this role, you will:
Manage all inventory movements in our San Jose location to achieve 100% inventory accuracy

Lead all inventory reconciliation processes during periodic cycle counts

In partnership with the rest of the supply chain team, drive inventory optimization projects by performing ABC analyses to ensure slow moving inventory is proactively identified

Negotiate and improve of cost of freight - ensure rates are competitive and hold quarterly business reviews with carriers

Manage and build out the Logistics and Compliance team

Manage business relationship with logistics companies: UPS, DHL, FedEx and others

Improve carrier performance, business processes and transportation costs

Oversee all inbound and outbound logistics

Manage business standards for freight claims, dangerous goods (HAZMAT), and any new processes that may arise

Ensure VAT/Duties/Tariffs are charged to the correct parties on imports and exports

Maintain proficiency on trade compliance regulations and changes in the shipping world, particularly for lanes between China, USA and Mexico

Develop, maintain and document all high-level global transportation processes and policies

Develop and implement better processes on keeping customers informed on delivery status

Champion, role model, and embed Trackonomy's cultural principles as we scale globally

Hire, develop and lead an inclusive, engaged, and high performing team
Qualifications
Required Qualifications
8-12 years of domestic/international transportation operations

Experience managing people for 3+ years, particularly non-exempt workers

Bachelor's Degree in Supply Chain or a related field of study is preferred

Direct management experience of directly managing employees in one or several warehouses in the US, including pickers, material handlers, receivers and shippers

Direct responsibility of daily cycle counts, and experience in having conducted several wall-to-wall inventory counts

Experience managing cross-border shipments

Detailed oriented, autonomous and thrives in ambiguity

Strong problem-solving skills and bias for action

Experience in CRM's (Salesforce or Hubspot) and ERP's (MS D365 or Business Central) is a plus

Start-Up experience is a plus

Microsoft Office/G-Suite experience required
Desirable Qualifications
Experience working with different countries in North America, Europe, and Asia

Demonstrated experience in simplifying complex information to team members and customers

Maintains composure in high-pressure situations, and able to execute plans solo with strong judgment and quality

Strong written and verbal communication skills

Value self-learning – you habitually further your understanding of relevant areas of interest, such as IoT, AI and advanced analytics

Experience with manufacturing industries and a variety of global distribution models

Having done an analysis of a transportation network including all shipping lanes and made a proposal for an improved network
Why Trackonomy Systems is a Great Place to work:
Culture and Belonging: Our company's culture isn't something you join, it's something you help build. You will be a role model and live our Vision, Mission, and Values.
Perks: Trackonomy Systems understands that personal wellness is one of the keys to a happy, healthy and productive work environment. We offer Platinum level Health benefits, Flexible and Health Savings Accounts, Commuter benefits, and an Employee Assistance Program. We also understand you are planning for the future, so we offer Pre-IPO equity and a 401k plan.
Career Growth: Trackonomy Systems is invested in the growth of our team members and understands that frequent, two-way feedback is critical to that growth. We encourage regular one-on-ones with your manager, a regular schedule of performance reviews, learning and development opportunities, whether that be towards being a great manager, being a great individual contributor, or a lateral move to gain breadth of knowledge and experience.