Sr. NPI Engineer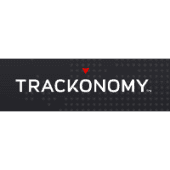 Trackonomy
San Jose, CA, USA
Posted on Saturday, April 29, 2023
Job Title: Sr. NPI Engineer Perm Posting
Job Location: 214 Devcon Drive, San Jose, CA 95112
Job Duties: Trackonomy Systems, Inc. is a technology and solutions company with a breakthrough platform focused on enabling end-to-end visibility and control across a fragmented global supply chain. Trackonomy Systems, Inc. in San Jose, CA is seeking an Sr. NPI Developer to scale up hardware products to mass production, developing artificial intelligence, security, and positioning solutions.
Job responsibilities and duties include:
Design and build manufacturing and testing equipment.
Design data collection and computer-driven QA systems.
Improve throughput of the current manufacturing line.
Lead the NPI Development Cycle for multiple products from manufacturing prototype to scale manufacturing.
Ensure all products, processes, and outputs of NPI are fully scalable.
Design the manufacturing layout for IoT (Internet of Things), with full ownership of specific product manufacturing lines.
Assist with manufacturing capacity planning and cost analysis on the manufacturing machines and products.
Run regular stand-ups to review manufacturing readiness.
Ensure that all required rigor is accomplished to execute on-time development of new products and processes.
Develop corrective actions, solutions, and implement innovative controls and improvements.
Transfer the product from the pilot manufacturing line to the volume manufacturing line.
This position has no direct reports and does not supervise or manage any other personnel.
Minimum Requirements:
Master's degree in Computer Science, Information Technology, Electrical Engineering, Computer Engineering, or any related IT or Engineering field of study, plus at least one (1) year of experience in the job offered or in any related position(s).
Qualified applicants must also have demonstrable proficiency, knowledge, skill, and experience with the following:
Demonstrated track record managing successful NPI products transfers to mass production

Demonstrated experience in manufacturing engineering and New Product Introduction (NPI)

Fault finding in PCBAs.

Embedded software/firmware for SOC and MC.

Experience with RF communication protocols, including BLE, GPS, and Cell.

Demonstrated ability to design and implement products and PCBAs test systems.
No travel required; Work from home benefit available.
Additional Information:
Job Site: 214 Devcon Drive, San Jose, CA 95112

No calls or emails. EOE.

Salary: $104,000 per year.

Must be legally authorized to work in the United States without sponsorship