Director of Clinical Operations and Strategy ( CRO )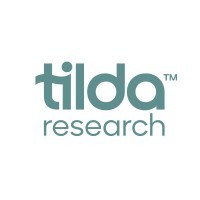 Tilda
Operations
San Francisco, CA, USA
Posted on Thursday, July 27, 2023
Why work at Tilda?
Our Mission!
Tilda exists to accelerate the development of new medical treatments by providing every person easy access to clinical trials. As a tech-enabled clinical trial network, we build software and services to help pharma innovators better execute their clinical trial programs. Our work leads to faster cures and thus institutes a meaningful impact on millions of lives. You can help us realize that goal.
Who are we?
Tilda Research is an innovator in clinical research recruitment and trial execution. We operate a growing network of clinical research sites in the US, and our team has worked on over 250 pan-indication Phase I through IV studies. Our founders are successful serial entrepreneurs, with three of their past companies leading to IPOs (VMware, MobileIron) or exits (LexentBio acquired by Roche). We also build software and support clinical trial infrastructure to help pharmaceutical companies identify, enroll, and execute clinical trials efficiently.
Who are you?
Tilda is looking for a highly motivated individual to join our Clinical Operations team! If you love setting a vision, leading cross-functional partners, thinking in product terms (imagining the software features and processes that we can build to set us apart), pushing projects forward to deliver measurable and strategically significant results, and solving problems from both 30,000 feet as well as deep in the details, this is the role for you.
You will manage all site network staff across site operations, patient recruitment, medical, quality, regulatory, project management, and business development. In addition to managing the existing sites, you will work closely with all teams to scale the number of sites within the US and (eventually) globally.
You will be responsible for developing functional business strategies and implementation for our clinical site networks, such as how we manage our sites day-to-day, KPI ownership across the site and managerial staff, hiring and building the clinical operations team, regional site expansion, coordinating with study sponsors and study start-up, overseeing the recruitment and enrollment of study participants, vendor contracting, on-going performance management, and margin sustainability, and ensuring compliance with federal regulations. You will own the P&L for our existing sites and think about growth in our business. You will facilitate gathering product-related feedback to help our engineering team build and improve our products. This position requires a combination of leadership, management, and technical skills.
Duties and Responsibilities:
Lead and manage a clinical research site network (currently three sites), managing a staff of 20+ across site operations, patient recruitment, medical, quality, regulatory, project management, and business development.
Own and manage the P&L for the site network.
Provide strategic and technical guidance to ensure that clinical trials are properly defined, planned, and executed.
Work closely with product and engineering to implement the Tilda platform into ongoing operations.
Develop and implement policies and procedures for the clinical operations team.
Develop and manage goals and metrics for the site network.
Required Skills and Abilities:
Must have hired and managed a team of clinicians and other medical staff.
Must have strong experience in clinical research management and conduct.
Must have experience managing a P&L.
Must be willing and able to travel to sites or regional expansion areas as required (up to 20%).
Comfortable with new technologies.
Knowledge of federal regulations for the protection of human subjects.
Excellent verbal and written communication skills.
Excellent organizational skills and attention to detail.
Strong analytical and problem-solving skills.
Strong supervisory and leadership skills.
Ability to prioritize tasks and delegate them when appropriate.
Education and Experience:
10+ years of experience in clinical research (e.g., experience in project management or site management at a CRO or site network/research site).
Benefits to include but are not limited to:
Medical, Dental, and Vision insurance
401k
Sick Time and PTO
10 Paid Holidays
Parental and Family Bonding Leave
Life Insurance, Short Term and Long Term Disability