Electrical Engineering Intern (Winter/Spring 2024)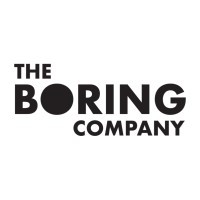 The Boring Company
Other Engineering
Bastrop, TX, USA
Posted on Tuesday, November 14, 2023
The Boring Company was founded to solve the problem of soul-destroying traffic by creating an underground network of tunnels. Today, we are creating the technology to increase tunneling speed and decrease costs by a factor of 10 or more with the ultimate goal of making Hyperloop adoption viable and enabling rapid transit across densely populated regions.
As an Electrical Engineering Intern, you will be responsible for assisting in the design, implementation, and maintenance of electrical instrumentation in tunnels and on tunnel boring machines. The ideal person for this position enjoys working in a hands-on, fast-paced, and collaborative team environment.
Responsibilities
Design electrical systems such as PLC and communications networks, data acquisitions systems, motor control systems, high voltage power distribution systems, and electrical distribution panels for our proprietary tunnel boring machine.
Oversee the development of electronics systems (some custom and some COTS).
Component selection and working with external vendors.
Work with other engineers to integrate electrical systems with mechanical structures, mechanisms, software packages and civil engineering systems.
Basic Qualifications
High School diploma or GED and pursuing an undergraduate or graduate degree in Electrical Engineering, Computer Engineering, or related degree.
Prior coursework or experience in analog and digital electronics design.
Preferred Skills and Experience
Strong fundamentals in analog and digital electronics.
Strong teamwork skills with a proven ability to effectively interact and collaborate with other engineering disciplines.
Previous internship experience or participation in Not-a-Boring-Competition is a plus.
Acute attention to detail.
Knowledge of feedback control systems for electric machines.
Analog and digital circuit design and simulation.
Experience working with PLCs (Beckhoff a major plus).
Hands-on experience with lab tools (oscilloscope, digital multimeter, soldering iron, etc).
CAD experience.
Additional Requirements
Position may require extended hours and weekend work.
Ability to travel last minute up to 20%.
This position is not eligible for visa sponsorship.
Culture
We're a team of dedicated, smart, and scrappy people. Our employees are passionate about our mission and determined to innovate at every opportunity.
Benefits
We offer employer-paid medical, dental, and vision coverage, a 401(k) plan, paid holidays, paid vacation, and a competitive amount of equity for all permanent employees.
The Boring Company is an Equal Opportunity Employer; employment with The Boring Company is governed on the basis of merit, competence and qualifications and will not be influenced in any manner by race, color, religion, gender, national origin/ethnicity, veteran status, disability status, age, sexual orientation, gender identity, marital status, mental or physical disability or any other legally protected status.