Civil Engineering Intern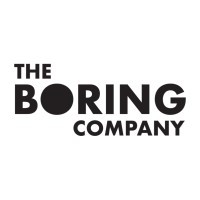 The Boring Company
Las Vegas, NV, USA
Posted on Tuesday, November 14, 2023
The Boring Company was founded to solve the problem of soul-destroying traffic by creating an underground network of tunnels. Today, we are creating the technology to increase tunneling speed and decrease costs by a factor of 10 or more with the ultimate goal of making Hyperloop adoption viable and enabling rapid transit across densely populated regions.
Responsibilities
Utilize AutoCAD Civil 3D to assist in the preparation of structural and civil engineering details, design plans, reports, and meeting exhibits.
Perform project research and work as part of a multi-discipline team to deliver project input.
Digitize as-built civil drawings, including utility and structural drawings.
Work with engineering team on the production of design drawings.
Read drawings/blueprints, measuring tape and other measuring tools as needed.
Visual inspection of all exterior surface components; including finishes, textures and cleanliness.
Timely and accurately record inspection data using designated electronic tools and programs.
Perform regular site visits.
Communicate the results of inspection and testing to Engineering and Production teams.
Track progress of non-conformance reports and re-inspect at various stages.
Inspect assembly fabrication and placement of designated reinforcement materials, i.e. length, width & size.
Participate in lab and office clean-up and maintain an organized and safe workspace.
Provide recommendations for process and product improvements.
Basic Qualifications
Undergraduate or Graduate student majoring in Civil Engineering, Construction Management, or a related engineering field.
Experience using AutoCAD Civil 3D.
Preferred Skills and Experience
1+ years of experience working with AutoCAD Civil 3D.
Experience working with a team. Strong problem solving, deductive reasoning, and communication skills.
Highly organized with a strong sense of urgency.
Acute attention to detail. Ability to read and interpret civil engineering design and as-built drawings.
Ability to study and comprehend specifications, rules and regulations.
Exceptional leadership abilities.
Strong interpersonal skills.
An analytical mindset that thrives on formulating strategy and presenting data.
Additional Requirements
Position may require extended hours and weekend work.
Able to travel for short and extended trips as needed. Up to 20% travel.
This position is not eligible for visa sponsorship.
Culture
We're a team of dedicated, smart, and scrappy people. Our employees are passionate about our mission and determined to innovate at every opportunity.
Benefits
We offer employer-paid medical, dental, and vision coverage, a 401(k) plan, paid holidays, paid vacation, and a competitive amount of equity for all permanent employees.
The Boring Company is an Equal Opportunity Employer; employment with The Boring Company is governed on the basis of merit, competence and qualifications and will not be influenced in any manner by race, color, religion, gender, national origin/ethnicity, veteran status, disability status, age, sexual orientation, gender identity, marital status, mental or physical disability or any other legally protected status.