Environmental Health & Safety Technician Intern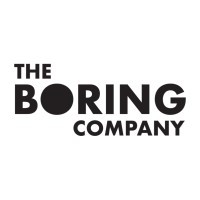 The Boring Company
Las Vegas, NV, USA
Posted on Sunday, October 22, 2023
The Boring Company was founded to solve the problem of soul-destroying traffic by creating an underground network of tunnels. Today, we are creating the technology to increase tunneling speed and decrease costs by a factor of 10 or more with the ultimate goal of making Hyperloop adoption viable and enabling rapid transit across densely populated regions.
The Boring Company is looking for an EHS Tech Intern in Las Vegas, Nevada. Environmental Health and Safety (EHS) Technician Interns are a critical part of the EHS team at the Boring Company. Reporting to the EHS Lead Specialist, the EHS Intern will have the opportunity to expand their skillset in mining and construction safety at Boring Company Mining Sites. The EHS Intern is involved in a wide range of work across multiple EHS programs. The Intern Technician supports day-to-day operations by handling site EHS inspections, improving employee engagement, collecting and recording EHS information, and continuously improving overall EHS processes and systems.
Responsibilities
Assist with Site Safety Walks and Job Hazard Assessments and help develop Standard Operating Procedures (SOPs) Review SOPs and work practices to identify any safety concerns
Support EHS Manager in site Toolbox Talks, coordinate delivery and stock safety supplies (PPE, first aid kits, eyewash stations, spill kits etc.)
Deliver basic training sessions and EHS information
Address, document, and support environmental and safety concerns at the factory
Organize, file, and maintain safety documentation (e.g., training records, meeting minutes)
Collect environmental data in the field to support compliance programs (water and soil sampling)
Ensure all documentation is collected for incident reports and incident reviews
Review and upload chemical Safety Data Sheets (SDSs) to electronic library
Basic Qualifications
Undergraduate or Graduate student majoring in engineering, emergency medical services, environmental studies, or other related degrees
Basic computer skills and experience with Microsoft Office applications (Word, Excel, PowerPoint, etc.)
Preferred Skills and Experience
Basic understanding of construction safety
Ability to rapidly respond to employee health emergencies and activate emergency procedures
Self Starter with the ability to lead without direction when needed
Well organized, excellent attention to details and a passion for all things Environment, Health and Safety
Evidence of exceptional ability: Clear communication, teamwork, problem-solving skills, and ability to adapt quickly to changes
Must be able to lift up to 50 lbs
Culture
We're a team of dedicated, smart, and scrappy people. Our employees are passionate about our mission and determined to innovate at every opportunity.
Benefits
We offer employer-paid medical, dental, and vision coverage, a 401(k) plan, paid holidays, paid vacation, and a competitive amount of equity for all permanent employees.
The Boring Company is an Equal Opportunity Employer; employment with The Boring Company is governed on the basis of merit, competence and qualifications and will not be influenced in any manner by race, color, religion, gender, national origin/ethnicity, veteran status, disability status, age, sexual orientation, gender identity, marital status, mental or physical disability or any other legally protected status.