Principal Software Engineer, Frontend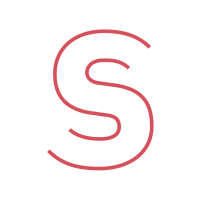 Spotnana Technology
Software Engineering
Palo Alto, CA, USA
Posted on Tuesday, October 31, 2023
Are you ready for the best destination of your career?
Spotnana is modernizing the infrastructure of the $1.4 trillion travel industry in order to bring freedom, simplicity, and trust to travelers everywhere. With over $115M in funding from top tier investors, including ICONIQ and Madrona Venture Group, we are tackling the hardest problems the travel industry has to offer and we need your help.
Culture is always fluid. It evolves as a business grows, along with the people who drive it forward. We seek people who have different perspectives, but shared values. Before you embark on this journey, quickly check in on whether you are aligned with our company values:
Obsessed with Customer Needs:

We earn the trust and loyalty of our customers by solving their problems.

Do the Impossible:

We solve tough problems through innovation and are inspired by unprecedented challenges.

Build Globally, Serve Locally:

We embrace a global mindset and celebrate diversity as we serve customers around the world.

Act Like Owners:

We constantly find problems to solve. Decisions are not made in isolation. We work hard, work smart, and work together.

Constantly Change, Learn & Evolve:

We flourish by adapting quickly to new challenges and by learning from everyone around us. Building something new is not always glamorous work. Roll up your sleeves, get your hands dirty, and evolve.

Respect Above All: We are humble and treat others with the same respect we desire for ourselves. Our work culture is a safe environment where everyone is open to feedback and new ideas.
How you'll make an impact
Are you a coding wizard? Can you sling React and React Native spells like no other? Well, do we have a quest for you! Here at Spotnana, we're cooking up some pretty magical travel platform potions and we need a seasoned software sorcerer to join our enchanted team. Help us cast a veil of simplicity over complex travel platforms and create a user experience smoother than a unicorn's gallop.
As our Principal Software Engineer, you'll delve into the depths of the Spotnana stack. Your mission, should you choose to accept it, is to create and maintain revolutionary new products and experiences that will leave the travel software industry spellbound. If you've ever dreamed of shaping the future while sitting in your pajama bottoms, now is your chance! Here at Spotnana, we encourage a data-driven approach and welcome any challenge, so suit up (or don't), it's time to show off your coding chops.
What you'll own
Define and dominate parts of our product architecture. The fate of our user experience rests in your capable hands.

Architect and maintain reusable frontend code, fueling our web and mobile applications. Your spells will power our enchanting interfaces.

Work hand in hand with fellow mages—product managers, designers, and backend engineers—to concoct top-tier products.

Communicate effectively with other magic-users across teams and mystical realms, ensuring alignment and successful execution of projects.

Brew reliable code, spiking it with monitoring and alerting mechanisms for a flawless user experience.

Identify and dispel performance and scalability curses, optimizing our frontend for lightning-fast response times.

Create testable components of the highest quality, bringing in suitable testing frameworks when required.

Take up the mantle of quality and reliability, participating in code and design reviews, and troubleshooting any hexes or curses.

Foster an environment of continuous learning, sharing your arcane knowledge with budding software mages and influencing best practices.
Experience to bring with you
Bachelor's or Master's degree in Engineering, Computer Science, or a related technical field. Exceptional candidates without formal education, but with the skills to rival even the most educated, are encouraged to apply. We value talent and passion above all!

15+ years of honing your skills with React and React Native. You should be comfortable creating complex web and mobile applications as if you were simply stirring a potion.

Proficiency in the ancient runes of HTML/CSS, and a good grasp on the mystical arts of layout, specificity, cross-browser compatibility, responsiveness, and accessibility.

Experience with browser APIs and a knack for turning snails into cheetahs when it comes to frontend performance.

A deep understanding of continuous refactoring for reusability and testability.

A proactive approach, a results-driven mindset, and the resilience of a dragon in a fast-paced startup environment.

The gift of gab, or just really strong communication and teamwork skills

Ability to work in an open office environment in a hybrid structure in Palo Alto. This is not a remote-eligible role.
At Spotnana, we're not just a team. We're an assembly of wizards, witches, and tech mages looking to make a splash in the travel software ocean. We ride at breakneck speeds, continuously experimenting to discover the ultimate user journey. If you're a daring innovator who doesn't shy away from the occasional potion explosion, we're ready to welcome you. Together, we'll redefine the way people experience travel, one spell (a.k.a line of code) at a time.
Let's talk compensation
Spotnana strives to offer fair, industry-competitive and equitable compensation. Our approach holistically assesses total compensation, including cash, company equity and comprehensive benefits. Our market-based compensation approach uses data from trusted third party compensation sources to set salary ranges that are thoughtful and consistent with the role, industry, company size, and internal equity of our team. Each employee is paid within the minimum and maximum of their position's compensation range based on their skills, experience, qualifications, and other job-related specifications.
The annual cash compensation for this role is: $220,000-$240,000
We care for the people who make everything possible - our benefits offerings include:
Equity in the form of stock options which provides partial ownership in the company so you can share in the success of the company as it grows

Pre-tax and ROTH 401(k) options via Fidelity with up to a 4% company match

Comprehensive benefit plans covering medical, dental, vision, life, and disability effective on your hire date. We cover 100% of your employee premiums and 85% of your eligible dependents

Pre-tax flexible spending account options for health, dependent care and commuter expenses

20 vacation days per year in additional to 10 company holidays, 4 company recharge/wellness days and an end of year company shutdown

Up to 26 weeks of Parental Leave

Monthly cell phone / internet stipend

Additional benefits including access to RocketLawyer's online legal platform, International Airlines Travel Agent Network (IATAN) membership, Pet Insurance through Fetch, Financial Wellness through Origin and SoFi, EAP through Mutual of Omaha, The Calm app through Kaiser, pre-tax parking/transit program and more
We are committed to fostering a diverse, inclusive environment and to encourage these values in everyone on our team. We provide an environment of mutual respect where opportunities are available without regard to race, color, religion, sex, pregnancy (including childbirth, lactation and related medical conditions), national origin, age, physical and mental disability, marital status, sexual orientation, gender identity, gender expression, genetic information (including characteristics and testing), military and veteran status, and any other characteristic protected by applicable law. We believe that diversity and inclusion for people from all walks of life is key to our success as a company.