Tech Lead, DevOps and SRE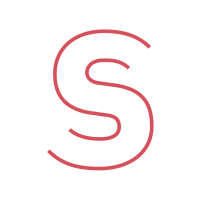 Spotnana Technology
Software Engineering
Palo Alto, CA, USA
Posted on Saturday, September 16, 2023
Are you ready for the best destination of your career?
Spotnana is modernizing the infrastructure of the $1.4 trillion travel industry in order to bring freedom, simplicity, and trust to travelers everywhere. With over $115M in funding from top tier investors, including ICONIQ and Madrona Venture Group, we are tackling the hardest problems the travel industry has to offer and we need your help.
Culture is always fluid. It evolves as a business grows, along with the people who drive it forward. We seek people who have different perspectives, but shared values. Before you embark on this journey, quickly check in on whether you are aligned with our company values:
Obsessed with Customer Needs:

We earn the trust and loyalty of our customers by solving their problems.

Do the Impossible:

We solve tough problems through innovation and are inspired by unprecedented challenges.

Build Globally, Serve Locally:

We embrace a global mindset and celebrate diversity as we serve customers around the world.

Act Like Owners:

We constantly find problems to solve. Decisions are not made in isolation. We work hard, work smart, and work together.

Constantly Change, Learn & Evolve:

We flourish by adapting quickly to new challenges and by learning from everyone around us. Building something new is not always glamorous work. Roll up your sleeves, get your hands dirty, and evolve.

Respect Above All: We are humble and treat others with the same respect we desire for ourselves. Our work culture is a safe environment where everyone is open to feedback and new ideas.
How you'll make an impact
Spotnana is searching for a Senior Engineering Manager to join our growing global DevOps & SRE team.
As the DevOps/SRE Manager, you will lead a team of talented engineers responsible for building and maintaining the infrastructure that powers our applications. You will be responsible for driving automation, improving system reliability, and ensuring the scalability and performance of our systems. You will also be responsible for process-related enhancement for on-call and incident management. This role requires a combination of hands-on technical expertise, leadership skills, and a passion for continuous improvement.
You will play a pivotal role in designing, implementing, and maintaining secure and compliant systems for our Travel as a service platform. Your expertise will be essential in collaborating closely with software engineering, operations, and infrastructure teams to build and manage highly secure and available systems to ensure the high reliability, scalability, and resilience of our platform.
What you'll own
Team Leadership: Manage and mentor a team of DevOps and SRE engineers, fostering a collaborative and high-performing culture. Set clear goals, provide feedback, and conduct performance reviews to help team members grow and excel. Own resource management and allocation to optimize project execution and engineering productivity. Own the hiring strategy and process as team and company continues to expand,
Infrastructure Automation: Lead efforts to automate infrastructure provisioning, configuration management, and deployment pipelines. Implement best practices for infrastructure as code (IaC) and configuration management to ensure consistency and scalability.
Reliability and Performance: Define and track key performance indicators (KPIs) to measure system reliability, availability, and performance. Implement strategies to proactively identify and mitigate potential issues to ensure a highly available and performant system.
Security and Compliance: Collaborate with security teams to establish and maintain security best practices for infrastructure and applications. Ensure compliance with industry standards and regulations relevant to our business.
Monitoring and Incident Response: Develop and maintain robust monitoring and alerting systems to detect and respond to incidents in real-time. Manage on-call processes to respond to performance and reliability issues, and establish best practices for coordinating escalation to resolve issues and minimize downtime.
Scalability and Optimization: Work closely with development teams and security teams to ensure infrastructure and systems are designed for scalability and efficiency. Identify opportunities for cost optimization and resource utilization improvements.
Documentation and Knowledge Sharing: Create and maintain documentation (KnowledgeBase, Runbook, On-boarding process) for infrastructure, processes, and best practices. Foster a culture of knowledge sharing and cross-functional collaboration.
Experience to bring with you
Bachelor's degree in computer science, engineering, or related field (Master's preferred)

Proven experience in a DevOps or SRE role with at least 10 years of technical experience, with at least 5 years of managerial experience

Strong expertise in cloud computing platforms (e.g., AWS, Azure, GCP). AWS is a big plus

Proficiency in infrastructure automation tools (e.g., Terraform, Ansible)

Proficiency in monitoring and observability tools (e.g., DataDog, NewRelic, Prometheus, Grafna, ELK stack)

Experience with containerization and orchestration technologies (e.g., Docker, Kubernetes)

Experience with platform service and persistent storage (SQL/No-SQL DB, Event Streaming, Caching system, Key-value DB)

Deep understanding of CI/CD pipelines and tools (e.g., Jenkins, GitLab CI/CD, Github Action, ArgoCD, Harness)

Demonstrable experience in one or more programming languages such as Java, C++, Go, or scripting experience in Shell and Python

Excellent problem-solving and communication skills

Experience leading large cross functional technical initiatives

Strong leadership and interpersonal skills

Willing and able to work in an open office environment in Palo Alto, CA in a hybrid structure. This role is not remote-eligible.
Let's talk compensation
Spotnana strives to offer fair, industry-competitive and equitable compensation. Our approach holistically assesses total compensation, including cash, company equity and comprehensive benefits. Our market-based compensation approach uses data from trusted third party compensation sources to set salary ranges that are thoughtful and consistent with the role, industry, company size, and internal equity of our team. Each employee is paid within the minimum and maximum of their position's compensation range based on their skills, experience, qualifications, and other job-related specifications.
The annual cash compensation for this role is: $180,000 - $210,000
Benefits offered include:
Equity in the form of stock options which provides partial ownership in the company so you can share in the success of the company as it grows
Pre-tax and ROTH 401(k) options via Fidelity with up to a 4% company match
Comprehensive benefit plans covering medical (United Healthcare or Kaiser), dental (Guardian), vision (Guardian), life (Mutual of Omaha), and disability (Mutual of Omaha) effective on your hire date. We cover 100% of your employee premiums and 85% of your eligible dependents
Pre-tax flexible spending account options for health, dependent care and commuter expenses
20 vacation days per year in additional to 10 company holidays, 4 company recharge/wellness days and an end of year company shutdown
Up to 26 weeks of Parental Leave
Monthly cell phone/internet stipend
Additional benefits including access to RocketLawyer's online legal platform, International Airlines Travel Agent Network (IATAN) membership, Pet Insurance through Fetch, Financial Wellness through Origin and SoFi, EAP through Mutual of Omaha, The Calm app through Kaiser, pre-tax parking/transit program and more
We are committed to fostering a diverse, inclusive environment and to encourage these values in everyone on our team. We provide an environment of mutual respect where opportunities are available without regard to race, color, religion, sex, pregnancy (including childbirth, lactation and related medical conditions), national origin, age, physical and mental disability, marital status, sexual orientation, gender identity, gender expression, genetic information (including characteristics and testing), military and veteran status, and any other characteristic protected by applicable law. We believe that diversity and inclusion for people from all walks of life is key to our success as a company.