Senior IT Engineer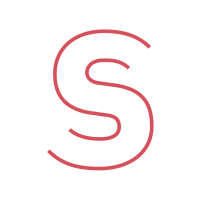 Spotnana Technology
IT
Bengaluru, Karnataka, India
Posted on Wednesday, September 13, 2023
Are you ready for the best destination of your career?
Spotnana is modernizing the infrastructure of the $1.4 trillion travel industry in order to bring freedom, simplicity, and trust to travelers everywhere. With over $115M in funding from top tier investors, including ICONIQ and Madrona Venture Group, we are tackling the hardest problems the travel industry has to offer and we need your help.
Culture is always fluid. It evolves as a business grows, along with the people who drive it forward. We seek people who have different perspectives, but shared values. Before you embark on this journey, quickly check in on whether you are aligned with our company values:
Obsessed with Customer Needs:

We earn the trust and loyalty of our customers by solving their problems.

Do the Impossible:

We solve tough problems through innovation and are inspired by unprecedented challenges.

Build Globally, Serve Locally:

We embrace a global mindset and celebrate diversity as we serve customers around the world.

Act Like Owners:

We constantly find problems to solve. Decisions are not made in isolation. We work hard, work smart, and work together.

Constantly Change, Learn & Evolve:

We flourish by adapting quickly to new challenges and by learning from everyone around us. Building something new is not always glamorous work. Roll up your sleeves, get your hands dirty, and evolve.

Respect Above All: We are humble and treat others with the same respect we desire for ourselves. Our work culture is a safe environment where everyone is open to feedback and new ideas.
What you'll own
Troubleshooting AV, hardware and software issues related to Bangalore Site Operations
Leading large IT projects, including the design and deployment of our endpoint management program
Participating in security incident response activities as needed
Resolving day to day technical challenges both hardware and some SaaS support and contribute to 24/7 support with rest of team
Managing application changes with outside vendors, including updates, patches, migrations, and integrations
Implementing IT policies and process development using industry best practices
Experience to bring with you
10+ years previous IT engineering experience, preferably in a SaaS company
3+ years of scripting and automation experience
Strong experience in Endpoint management best practices
Strong knowledge of MDM technologies such as, Jumpcloud, JAMF
Strong analytical problem-solving skills
Proven experience in project management from initiation to close, and strong record of documentation (i.e. you don't just get things done, you document them clearly and comprehensively, enabling other team members to follow in your footsteps with minimal repetition)
In-depth knowledge of the Automated Device Enrollment process
Experience with Apple Business Manager
Experience with renewing APNs certificates and Volume Purchasing tokens
Experience with creating and managing LaunchAgents and LaunchDaemons
Understanding of information security concepts, such as Role Based Access Control, SSO, MFA, etc
Familiar with Identity and Access Management, Network Security, third party SaaS application management, & asset management
Familiar with automating the provisioning of environments by designing, implementing, and managing configuration and deployment infrastructure as code solutions
Ability to thrive in an ambiguous and fast-paced IT environment and being a global team player
Excellent written and verbal communication skills with the ability to present complex technical information in a clear and concise manner to a variety of audiences.zoo
How you can impress us
You managed a fleet of 1000+ computers and made sure they are always patched to latest minor version of the OS they are running
You made zero touch provisioning a reality for a hybrid work force environment
You automated routine IT support tasks that led to saving multiple thousands of dollars a year
Experience with our core IT stack, which includes JumpCloud, SentinelOne, ConductorOne, Slack, GSuite, Notion, Zoom, 1Password, etc.
Experience with AWS cloud environments, e.g. IAM, EC2, Route53, Lambda
Experience with python or golang
Experience in scripting and automating the deployment and management of system endpoints
Experience in SOC2, ISO and PCI-DSS compliance
variety of learning programs
Let's talk compensation
Spotnana strives to offer fair, industry-competitive and equitable compensation. Our approach holistically assesses total compensation, including cash, company equity and comprehensive benefits. Our market-based compensation approach uses data from trusted third party compensation sources to set salary ranges that are thoughtful and consistent with the role, industry, company size, and internal equity of our team. Each employee is paid within the minimum and maximum of their position's compensation range based on their skills, experience, qualifications, and other job-related specifications.
We care for the people who make everything possible - our benefits offerings include:
Equity in the form of stock options which provides partial ownership in the company so you can share in the success of the company as it grows

Comprehensive benefit plans covering medical for self, spouse, children and parents, Free doctor consultations, Employee assistance program effective on your hire date.

18 Privilege leaves, 12 casual/sick leave days per year in additional to 12 company holidays, 4 company recharge/wellness days and an end of year company shutdown

Up to 26 weeks of Parental Leave

Monthly cell phone / internet stipend

Meal allowance

Wellness/Gym Reimbursement

Relocation assistance to new joiners

Employee retirement planning such as corporate NPS and EPF

Corporate Udemy license to all employees to access variety of learning programs
We are committed to fostering a diverse, inclusive environment and to encourage these values in everyone on our team. We provide an environment of mutual respect where opportunities are available without regard to race, color, religion, sex, pregnancy (including childbirth, lactation and related medical conditions), national origin, age, physical and mental disability, marital status, sexual orientation, gender identity, gender expression, genetic information (including characteristics and testing), military and veteran status, and any other characteristic protected by applicable law. We believe that diversity and inclusion for people from all walks of life is key to our success as a company.