Sr Scientist, MSAT - Cell Therapy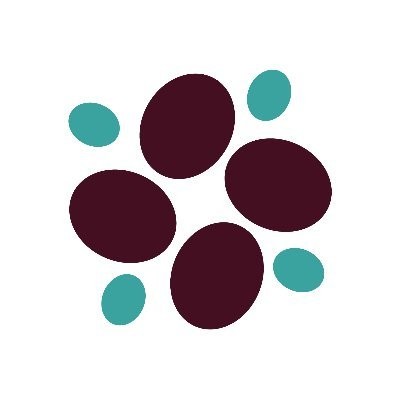 Sonoma BioTherapeutics
Seattle, WA, USA
Posted on Thursday, July 27, 2023
About Sonoma Biotherapeutics:
Sonoma Biotherapeutics is a South San Francisco and Seattle-based company leading the development of adoptive Treg therapies cell for autoimmune and degenerative diseases. Using next-generation genome editing and target-specific cell therapy, Sonoma is focused on developing its best-in-class platform across the entire spectrum of Treg cell therapeutic capabilities. Founded by pioneers in Treg biology and cell therapy, the company brings together leading expertise and proprietary methodologies for the discovery and development of disease modifying and curative therapies. More information at www.sonomabio.com.
Summary
This role as a Manufacturing Science and Technology (MSAT) Scientist will be responsible for Tech Transfer activities from Process Development to Manufacturing. This role reports to the Director of Cell Therapy Process Development and will work in close collaboration with scientists across the organization to ensure successful clinical manufacturing as well as executing process improvement studies, process characterization and IND/BLA enabling studies. Execution of this role requires a track record of demonstrated success as well as personal attributes including initiative, independent thinking, a solution focus, and collaborative skills. This position requires extensive knowledge of clinical-stage manufacturing, successful technical transfers, process development, IND and BLA enabling study design, and other activities as deemed necessary by program leadership.
Responsibilities:
Providing technical leadership to Manufacturing and other departments associated with GMP operations.
Interfacing with project teams to support product lifecycle change management projects, including driving long-term process improvements execution.
Developing risk-based strategies for the process validation of clinical manufacturing processes
and ensuring the application of these requirements throughout the product lifecycle.
Developing continuous process verification and control strategies.
Providing validation support in deviation/investigations, CAPA, and change control.
Serving as a subject matter expert (SME) in project evaluations against technical requirements, as well as leadership representation in CMC-related governance meetings.
Reviewing and authoring relevant technical sections of regulatory dossiers or other communications to health authorities, as well as providing leadership in support of inspections/audits.
In this role, you will:
Lead and oversee the successful technical transfer of a clinical product to manufacturing.

Develop cell isolation, purification, expansion and formulation protocols and technologies in support of product development from clinical to commercial scale.

Participate in cross-functional collaborations to meet project timelines and material supply requirements.

Develop standard operating procedures (SOPs), Batch Records and product specifications.

Critically assess experimental data, provide interpretation of results, and ensure data quality and integrity.

Authoring technical documents critical to process development, process characterization, and tech transfer of cell therapy programs.
Qualifications:
A minimum MS / BS and 12+ years' experience or PhD and 7+ years' experience.
Position Requirements:
Extensive knowledge and experience in GMP manufacturing in addition to designing process development studies of cell therapy or biologics manufacturing processes. Thorough understanding of Design of Experiments (DOE) and Quality by Design (QBD).
Highly organized, detail-oriented individual with strong problem-solving skills.
Demonstrated experience with tech transfer, process development, process characterization and regulatory approvals (IND and BLA)
Must be able to communicate through excellent verbal and writing skills and multi-task within a fast-paced, highly collaborative team environment with a high degree of self-motivation and organization.
Ideal to possess experience in:

GMP manufacturing of cell therapy or biological products

Deviation/investigations, CAPA, and change control

Suspension based bioreactor for cellular expansion

Flow cytometry

Embodies the company culture of empowerment, diversity, and inclusion.
Position may require up to 50% travel
Please note that this position may require vaccination against COVID-19, unless individual is entitled to reasonable accommodation under applicable law.
Physical Considerations:
This position requires the ability to occasionally lift and/or move up to 30 pounds and stand for multiple hours at one time. Specific vision abilities for this job include close vision, depth perception, and ability to adjust focus. Able and willing to gown in an aseptic environment on a regular basis. The common requirements of an office environment (computers, computer screens, workstations, etc.) apply when not working in or around the laboratory environment.
Other duties:
Please note this job description is not designed to cover or contain a comprehensive listing of activities, duties or responsibilities that are required of the employee for this job. Duties, responsibilities and activities may change at any time with or without notice.
At Sonoma Biotherapeutics, we believe that the highest performing teams include people from a wide
variety of backgrounds and experiences who respectfully challenge each other. We are committed to
building an open, diverse, and inclusive culture for all employees.
Sonoma Biotherapeutics is proud to be an equal opportunity employer and does not discriminate on the
basis of race, color, citizenship status, national origin, ancestry, sex, sexual orientation, age, religion,
creed, physical or mental disability, medical condition, marital status, veteran status or any other
characteristics protected under applicable federal, state and local laws.
We've learned from experience that some of the best people don't always match our requirements
perfectly - if you're interested and think you could fit, please don't hesitate to apply. Please submit your
applying for a specific job.
If you are an individual with a disability and require a reasonable accommodation to complete any part
of the application process or are limited or unable to access or use this online application process and