Engineering Technician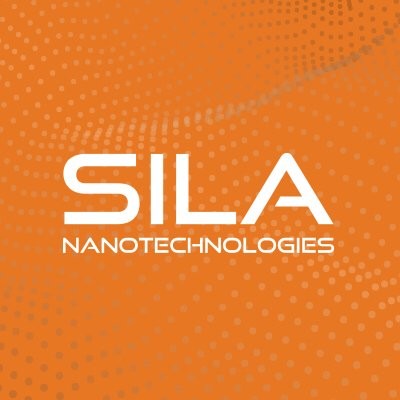 Sila Nanotechnologies
Software Engineering
Alameda, CA, USA
Posted on Friday, October 27, 2023
About Us
We are Sila, a next-generation battery materials company. Our mission is to power the world's transition to clean energy. To create this future, our team is building a better lithium-ion battery from the inside out today. We engineer and manufacture ground-breaking battery materials that significantly increase the energy density of batteries, while reducing their size and weight. The result? Smaller more powerful batteries that can unlock innovation in consumer devices and accelerate the mass adoption of electric cars to eliminate our dependence on fossil fuels. We're tackling one of the biggest challenges of our time every day, and together we're redefining what's possible. Are you ready to be a part of a team committed to changing the world?
Who You Are
You're a self-directed, hands-on engineering technician with a passion for solving time-critical problems. You're energized by digging deep into complex technical issues, finding root causes, and making fixes that last. Your teammates trust your work because they know you don't miss details and you always lead with objectivity and practicality. You're excited to learn about new technical fields and new ways of working alongside engineers, scientists, and operations staff. You're good at communicating sophisticated observations clearly to a wide range of audiences. You've built your intuition and technical judgment working on multidisciplinary systems (e.g. chemistry, equipment, applications, and metrology) and you're excited to apply that intuition to a new set of problems. You're flexible and can quickly find the right balance between speed and refinement; you know that the right solution always depends on the big picture. You have some broad hands-on laboratory experience, including wet chemistry and analytical tools.
Responsibilities and Duties
Run process recipes to make slurry batches in lab and pilot-scale equipments

Complete formulation recipes with novel materials and use coating processes to generate product prototypes for characterization and benchmarking

Perform measurements with analytical tools such as microscopes, mechanical testers, precision balances and other analytical methods

Record work accurately and keep data updated in an online database

Work collaboratively with technicians, engineers, and scientists

Effectively communicate results to fix, correct, and prevent issues

Work safely: keep a clean and safe work environment. Correct unsafe behaviors and report incidents. Understand and respect hazardous materials and processes
Knowledge and Skills Requirements
At least 3 years of hands-on work experience as an Engineering Technician. An AS degree or BA/BS degree in a science, engineering, or engineering-technology subject area is preferred
Ability to evaluate and solve processes and equipment
Meticulous, curious, and deliberate approach to problem solving
Consistent and reliable project completion from performing procedures to solving problems equipment to continuously improving new applications and methods
Great interpersonal skills (written and verbal), both with Sila employees and external contractors. Proven track record to surface problems constructively
Physical Demands and Working Conditions
Pass a respirator fit test and be able to wear respiratory protection on a periodic basis
Wear personal protective equipment including, but not limited to, a lab coat, gloves, safety glasses, and steel toe safety shoes
Move items up to 50 lbs with the assistance of lift equipment and carts
Move long distances (such as from building to building)
Regular Shift: Monday - Friday, 9:00am - 6:00pm
The starting base pay for this role is between $30.77/hr and $38.94/hr at the time of posting. The actual base pay depends on many factors, such as education, experience, and skills. Base pay is only one part of Sila's competitive Total Rewards package that can include benefits, perks, and equity. The base pay range is subject to change and may be modified in the future. This role may also be eligible for overtime.
Working at Sila
We believe that building a diverse team at Sila helps us amplify our individual talents. We are an equal opportunity employer and committed to creating an inclusive environment where good ideas are free to come from anyone. We are proud to celebrate diversity and all qualified applicants are considered for employment without regard to gender, race, sexual orientation, religion, age, disability, national origin, or any other status protected by law.