Instrument Technician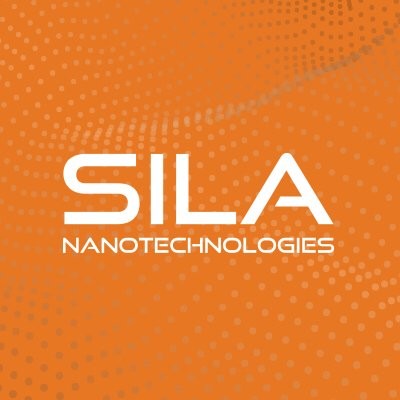 Sila Nanotechnologies
Operations
Moses Lake, WA, USA
Posted on Friday, October 6, 2023
About Us
We are Sila, a next-generation battery materials company. Our mission is to power the world's transition to clean energy. To create this future, our team is building a better lithium-ion battery from the inside out today. We engineer and manufacture ground-breaking battery materials that significantly increase the energy density of batteries, while reducing their size and weight. The result? Smaller more powerful batteries that can unlock innovation in consumer devices and accelerate the mass adoption of electric cars to eliminate our dependence on fossil fuels. We're tackling one of the biggest challenges of our time every day, and together we're redefining what's possible. Are you ready to be a part of a team committed to changing the world?
Who You Are
As an Instrument Technician on the Operations team you will play a key role in the design and construction of our first of its kind battery material manufacturing facility in Moses Lake, WA. This is not your typical Instrument Technician position. As part of a small and growing team, you will work with internal and external partners and take on a variety of responsibilities using your expertise to support the planning and delivery of Sila's innovative Silicon Anode to high profile automotive customers.
Responsibilities and Duties
Maintain and service existing tools and facilities through executing preventative maintenance recipes
Create preventative maintenance and repair procedures
Troubleshoot process tooling and equipment
Complete technical job summaries and document follow ups
Work with outside vendors to schedule onsite maintenance and repairs
Identify and place purchase requests for critical spare parts
Adhering to safety policies and work procedures
Reporting safety incidents and near misses within 24 hours
Use Sila's internal systems to share lessons learned from working on manufacturing equipment to improve work processes and safety guidelines
Working closely with engineering on tool improvements and future tool design
Providing feedback to design engineering on design for serviceability
Knowledge and Skill Requirements
Strong mechanical aptitude and troubleshooting skills
Basic understanding of fundamental physics and its application to pressurized fluid systems and energized circuits
Able to read and interpret P&IDs
Experience installing and replacing process instruments (pressure, temperature & flow
sensors)
Experience performing maintenance and leak checks on various types of piping construction (stainless steel tubing, flanged piping, threaded piping, welded PVC pipe)
Able to train and develop other less experienced industrial maintenance technicians
Experience supporting facilities equipment (HVAC, chillers, boilers, lighting, exhaust fans)
Experience working with industry standards such as API, NFPA, NEC, IEEE, ANSI
Physical Demands and Working Conditions
Able to lift up to 50 lbs
Able to walk long distances and stand for extended periods of time
Able to occasionally kneel or bend
Pass a respirator fit test and be able to wear respiratory protection when required
Wear personal protective equipment including, but not limited to, a lab coat, gloves, safety glasses, and safety shoes
The starting base pay for this role is between $43/hr and $55/hr at the time of posting. The actual base pay depends on many factors, such as education, experience, and skills. Base pay is only one part of Sila's competitive Total Rewards package that can include benefits, perks, and equity. The base pay range is subject to change and may be modified in the future. This role may also be eligible for overtime.
Working at Sila
We believe that building a diverse team at Sila helps us amplify our individual talents. We are an equal opportunity employer and committed to creating an inclusive environment where good ideas are free to come from anyone. We are proud to celebrate diversity and all qualified applicants are considered for employment without regard to gender, race, sexual orientation, religion, age, disability, national origin, or any other status protected by law.