Director of Quality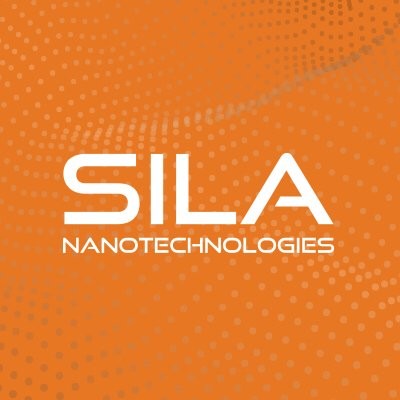 Sila Nanotechnologies
Quality Assurance
Moses Lake, WA, USA
Posted on Friday, October 6, 2023
About Us
We are Sila, a next-generation battery materials company. Our mission is to power the world's transition to clean energy. To create this future, our team is building a better lithium-ion battery from the inside out today. We engineer and manufacture ground-breaking battery materials that significantly increase the energy density of batteries, while reducing their size and weight. The result? Smaller more powerful batteries that can unlock innovation in consumer devices and accelerate the mass adoption of electric cars to eliminate our dependence on fossil fuels. We're tackling one of the biggest challenges of our time every day, and together we're redefining what's possible. Are you ready to be a part of a team committed to changing the world?
Who You Are
As an experienced and driven Quality Director at the Moses Lake Factory, you will be the leader on setting and maintaining high quality standards for our site operations, ensuring we meet or exceed customer requirements. You will support the build, maintenance, and improvement of our Quality Management System at the factory and will drive a culture of continuous improvement and adherence to high quality standards. This role will be critical in building and growing a Quality team that will set a high standard and push towards being an industry benchmark.
Responsibilities and Duties
Lead the design and build of quality systems, labs, teams, and standards (ISO, IATF) to support Sila's first Automotive Scale Industrial Plant
Develop and teach a systematic approach to identify, analyze, and resolve product quality defects and failures. Continuously drive improvement on first run capabilities
Interact with the site leadership, Manufacturing, and Engineering teams to enforce a quality mindset and ensure standards are met to reduce or eliminate out-of-spec material. Regularly identify and implement corrective and preventive actions to prevent recurrence
Create and support systems and training to create an ongoing review of all product quality data and testing results
Communicate and present quality performance to all levels of leadership
Create a team that drives error proofing strategies and annual quality improvement plans
Implement and lead Control Plan for Moses Lake
Work alongside the Data Systems team to manage and improve the Sila Laboratory Information Management System, Manufacturing Execution System, and other QMS-related software modules with regards to quality controls and reporting
Implement and lead a team to perform calibration of systems for inspection, measuring, and analytics. Perform measurement system analysis and process capability studies.
Knowledge and Skill Requirements
Bachelor's degree or higher
Minimum of 15 years of work experience in an ISO, IATF, or GMP certified industrial setting
Deep experience with quality systems and quality assurance in a manufacturing setting
Experienced leading a Quality department
Comfortable with ambiguity and effective in creating structure
Ability to learn quickly and adapt to rapidly changing business needs
High volume manufacturing experience in semiconductor, PV, chemical industry, batteries or similar is preferred. Experience with IATF and/or VDA
Experience with customers and auditing authorities
Experience with statistical software packages (SPC) and data analytics
Excellent communication and analytical skills
Ability to work autonomously and a track record of working in collaborative team environments
Working at Sila
We believe that building a diverse team at Sila helps us amplify our individual talents. We are an equal opportunity employer and committed to creating an inclusive environment where good ideas are free to come from anyone. We are proud to celebrate diversity and all qualified applicants are considered for employment without regard to gender, race, sexual orientation, religion, age, disability, national origin, or any other status protected by law.