Process Engineer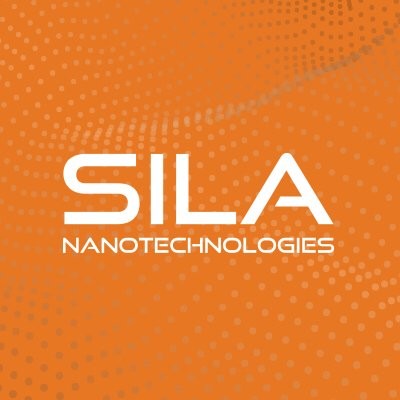 Sila Nanotechnologies
Alameda, CA, USA
Posted on Thursday, August 17, 2023
About Us
We are Sila, a next-generation battery materials company. Our mission is to power the world's transition to clean energy. To create this future, our team is building a better lithium-ion battery from the inside out today. We engineer and manufacture ground-breaking battery materials that significantly increase the energy density of batteries, while reducing their size and weight. The result? Smaller more powerful batteries that can unlock innovation in consumer devices and accelerate the mass adoption of electric cars to eliminate our dependence on fossil fuels. We're tackling one of the biggest challenges of our time every day, and together we're redefining what's possible. Are you ready to be a part of a team committed to changing the world?
Who You Are
As a Process Engineer supporting Manufacturing, your technical expertise and leadership will be critical to the success of our existing production line and our new factory. Prior to moving to Moses Lake, you will be based in Alameda, CA, for approximately 18 months. By supporting our first commercial production line, you will learn about Sila's technology, production process, and manufacturing systems. Using a combination of deep process and equipment knowledge, you will efficiently solve production issues at their core with the help of dynamic and dedicated team members from across the manufacturing organization. You will lead projects to improve process throughput, performance, and safety, ensuring that the manufacturing team can consistently deliver more of our product to a growing list of customers.
You will transfer to Moses Lake, WA, in 2024 to support equipment installation, process development, and commissioning of our new factory. You will work closely with the operations, maintenance, and site leadership to start up, operationalize, and run this next-generation battery technology factory.
Responsibilities and Duties
Troubleshoot and provide day-to-day technical support for manufacturing tools and processes. Get excited about firefighting, analyzing, and addressing each day's operational challenges enthusiastically and rigorously.
Review quality non-conformances and work with manufacturing and external teams to determine appropriate response strategies.
Support and lead cross-functional teams to execute projects that improve process throughput, equipment reliability, performance, and safety
Support the design, commissioning, start-up, and handover of first of its kind process equipment at our new Moses Lake Auto Scale Factory
Act as a servant leader for all manufacturing operations team members through focused listening, consistent information sharing, coaching and development/delivery of training
Knowledge and Skill Requirements
Minimum of 5-7 years of related production or manufacturing process engineering experience in the semiconductor, PV, chemical, refining, pharmaceutical, battery industry or similar
Bachelor's degree in chemical engineering (preferred) or a similar field
Demonstrated technical understanding of complex production equipment and processes. Has the ability to troubleshoot, problem solve, and analyze data
Knowledge and demonstrated application of structured problem solving methods and tools
Experience using and/or implementing key manufacturing systems/tools such as Management of Change, Quality Management Systems (QMS), Process Hazard Analysis (PHA), Incident Reporting, etc.
Can effectively manage multiple responsibilities, is self-motivated and can work autonomously with minimal guidance; comfortable with ambiguity and eager to create structure.
Excellent listening and verbal/written communication skills
Physical Demands and Working Conditions
Pass a respirator fit test and be able to wear respiratory protection
Wear personal protective equipment including, but not limited to, a lab coat, gloves, safety glasses, and hard toe safety shoes.
This role may require routine production support during nights and weekends
Role is based in Alameda, CA, for approximately 18 months. A relocation package will be provided to move to Moses Lake, WA, in 2024
The starting base pay for this role is between $137,000 and $174,000 at the time of posting. The actual base pay depends on many factors, such as education, experience, and skills. Base pay is only one part of Sila's competitive Total Rewards package that can include benefits, perks, equity, and bonuses. The base pay range is subject to change and may be modified in the future.
Working at Sila
We believe that building a diverse team at Sila helps us amplify our individual talents. We are an equal opportunity employer and committed to creating an inclusive environment where good ideas are free to come from anyone. We are proud to celebrate diversity and all qualified applicants are considered for employment without regard to gender, race, sexual orientation, religion, age, disability, national origin, or any other status protected by law.