Plant Manager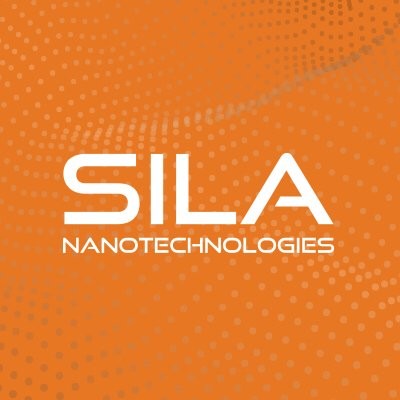 Sila Nanotechnologies
Sales & Business Development
Moses Lake, WA, USA
Posted on Saturday, May 13, 2023
About Us
We are Sila, a next-generation battery materials company. Our mission is to power the world's transition to clean energy. To create this future, our team is building a better lithium-ion battery from the inside out today. We engineer and manufacture ground-breaking battery materials that significantly increase the energy density of batteries, while reducing their size and weight. The result? Smaller more powerful batteries that can unlock innovation in consumer devices and accelerate the mass adoption of electric cars to eliminate our dependence on fossil fuels. We're tackling one of the biggest challenges of our time every day, and together we're redefining what's possible. Are you ready to be a part of a team committed to changing the world?
Who You Are
A groundbreaking leader, who will influence and own the design, build, and launch of production at our new Moses Lake factory. As the Plant Manager, you will lead the management and operation of our newly commissioned facility, applying technology and automation to improve efficiency and productivity.
You will work closely with the executive team and leaders to develop and implement strategies, using advanced technology to drive operational excellence and optimize output. Additionally, You will play a key role in building community relationships and partnerships to positively impact the greater Moses Lake area, creating opportunities for growth and development.
Responsibilities and Duties
Develop and maintain a safe and healthy work environment for all employees, utilize technology to improve safety, enhance training, and ensure compliance with all relevant regulations and laws.
Hire, coach, develop and support talent through consistent feedback, navigation of challenges, and celebration of wins, partnering with the People team to enhance employee engagement and development opportunities.
Collaborate with Sila leaders to deploy strategies that improve the safety, quality, productivity, and overall performance of the facility, using manufacturing principles aligned with Sila's process.
Deliver production plans to meet customer demand and ensure efficient use of resources, leveraging automation and real-time data from the floor.
Establish a culture of continuous improvement that engages all levels of the organization to identify and implement upgrades.
Identify and manage risks to the business and take proactive measures to minimize them.
Stand up and support emergency response protocols, training, and investment.
Build and pursue opportunities for community partnerships, that positively contribute to the community and enhance the local relationship with Sila in Moses Lake.
Knowledge and Skill Requirements
A minimum of 7 years of experience in a leadership role in a manufacturing or production setting
Ability to think strategically and work effectively in a fast-paced environment
Excellent interpersonal, communication, and leadership skills
Operationally driven approach and a commitment to quality and safety
Preferred experience commissioning a plant, leading to successful project completion
Physical Demands and Working Conditions
Wear personal protective equipment including, but not limited to, a lab coat, gloves, safety glasses, and steel-toe safety shoes
Occasionally move items up to 50 lbs with the assistance of lift equipment and carts
Move long distances (such as from building to building) and be stationary for extended periods of time
Apply established protocols in a timely manner
Complete tasks in a noisy environment
___
The starting base pay for this role is between $150,000 and $258,000 at the time of posting. The actual base pay within these ranges depends on many factors, such as education, experience, and skills. Base pay is only one part of Sila's competitive Total Rewards package that can include benefits, perks, equity, and bonuses. The base pay range is subject to change and may be modified in the future.
Working at Sila
We believe that building a diverse team at Sila helps us amplify our individual talents. We are an equal opportunity employer and committed to creating an inclusive environment where good ideas are free to come from anyone. We are proud to celebrate diversity and all qualified applicants are considered for employment without regard to gender, race, sexual orientation, religion, age, disability, national origin, or any other status protected by law.