Senior Buyer/ Procurement - Capital Projects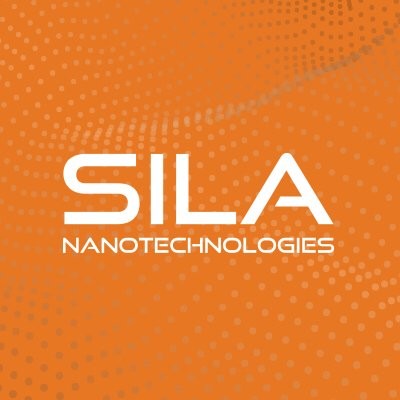 Sila Nanotechnologies
Accounting & Finance, Operations
California City, CA, USA
Posted on Thursday, May 11, 2023
About Us
We are Sila, a next-generation battery materials company. Our mission is to power the world's transition to clean energy. To create this future, our team is building a better lithium-ion battery from the inside out today. We engineer and manufacture ground-breaking battery materials that significantly increase the energy density of batteries, while reducing their size and weight. The result? Smaller more powerful batteries that can unlock innovation in consumer devices and accelerate the mass adoption of electric cars to eliminate our dependence on fossil fuels. We're tackling one of the biggest challenges of our time every day, and together we're redefining what's possible. Are you ready to be a part of a team committed to changing the world?
Who You Are
Sila Nanotechnologies is seeking a Supply Chain Manager - Construction and Capital Projects for our Supply Chain team to play a key sourcing role in the design and startup of a new battery material manufacturing facility. You will support the Director, of Capital Equipment Sourcing to manage the procurement of equipment, materials, and services for Sila's next-generation anode materials factory. You will be part of a cross-functional team tasked with removing bottlenecks, driving speed and quality of execution, and delivering results by applying strategic sourcing and total cost of ownership principles.
Responsibilities and Duties
Support EPC for the execution of Sila's construction and major capital projects
Prepare and publish specifications for bids, evaluate bid responses, verify the history of supplier service and ability to meet contract specifications, and negotiate contracts
Present and communicate award recommendations to senior leadership
Support execution of capital projects through the procurement process, contract execution, and policy and process alignment
Continuous improvement of strategic sourcing methodology for Capital Sourcing
Develop an effective supplier base and cultivates supplier relationships through reviews of operations and mutually beneficial programs
Assist with the reconciliation of invoices
Ensures alignment to established and project-specific purchasing and financial policies and procedures
Knowledge and Skill Requirements
Minimum 3 years of Construction and/ or Capital Projects procurement experience
Experience supporting and working with a 3rd party EPC for Construction and/ or Capital Projects sourcing and procurement
BS in Business with a Supply Chain focus, Industrial Engineering, or other Engineering fields
Physical Demands and Working Conditions
Operate a computer and other office equipment, such as a laptop, copier/printer, etc in a fixed location
___
The starting base pay for this role is between $106,000 and $157,500 at the time of posting. The actual base pay within these ranges depends on many factors, such as education, experience, and skills. Base pay is only one part of Sila's competitive Total Rewards package that can include benefits, perks, equity, and bonuses. The base pay range is subject to change and may be modified in the future.
#LI-AG1
Working at Sila
We believe that building a diverse team at Sila helps us amplify our individual talents. We are an equal opportunity employer and committed to creating an inclusive environment where good ideas are free to come from anyone. We are proud to celebrate diversity and all qualified applicants are considered for employment without regard to gender, race, sexual orientation, religion, age, disability, national origin, or any other status protected by law.