CNC Programmer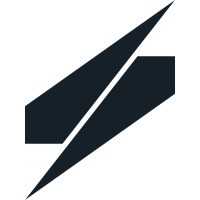 Saronic Technologies
Austin, TX, USA
Posted on Friday, November 3, 2023
Saronic Technologies is a leader in revolutionizing defense autonomy at sea, dedicated to developing state-of-the-art solutions that enhance maritime operations for the Department of Defense (DoD) through autonomous and intelligent platforms.
Job Overview
We are seeking a Machinist responsible for programming and operating CNC machines and other precision equipment to fabricate essential components and parts for our autonomous surface vessels. Your expertise in machining, programming, and problem-solving will be essential in ensuring the precision and quality of our ASV components.
Responsibilities
CNC Programming: Develop, optimize, and modify CNC programs to machine various components based on engineering designs and specifications. This includes creating toolpaths, selecting cutting tools, and ensuring efficient and accurate machining operations
Machining Operations: Set up and operate CNC machines, such as mills and lathes, to produce parts and components with high precision and quality. Monitor machine performance and make necessary adjustments to ensure the desired outcomes
Quality Assurance: Perform in-process inspections and measurements to verify the accuracy and quality of machined parts. Address any deviations or defects and implement corrective actions as necessary
Material Selection: Choose appropriate materials and tooling for specific machining tasks, considering factors like material properties, tolerances, and production requirements
Maintenance and Troubleshooting: Conduct routine maintenance on machines, diagnose and rectify any equipment malfunctions, and collaborate with the maintenance team for repairs and upgrades
Safety Compliance: Adhere to safety protocols and maintain a safe work environment by following best practices in machining and operating CNC equipment
Documentation: Maintain detailed records of machining processes, including program versions, tool changes, setup instructions, and quality control data
Collaboration: Work closely with engineers, designers, and other team members to provide feedback, suggest improvements, and contribute to the design-for-manufacturability process
Qualifications
Must be able to program with Mastercam 2023 for 3, 4, and 5th axis mills
Must be able to program with Mastercam 2023 for live tooling lathes
Must be familiar with Vericut
5+ years of experience running 3, 4, and 5 axis CNC machines
Proficient in reading and interpreting 3D and 2D engineering models
Ability to perform and prioritize multiple projects simultaneously
5+ years of experience programming stainless steel, Aluminum, or various types of material
Numerical control programming
Experience running and setting up CNC Haas Machines VF2, VF3, UMC500 5TH AXIS and STY20 live tooling lathe
Ability to read and understand blueprints extensively
Understand basic geometric dimensioning and tolerancing including but not limited to sketches, blueprints, and engineering details
Knowledge of the working properties of metals and their skill with machine tools to plan and carry out the operations needed to make machined products that meet precise specifications
Must be skilled in operating manual lathe, manual mill, and surface grinder
Saronic does not discriminate on the basis of race, sex, color, religion, age, national origin, marital status, disability, veteran status, genetic information, sexual orientation, gender identity or any other reason prohibited by law in provision of employment opportunities and benefits.