Executive Assistant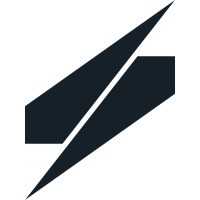 Saronic Technologies
Administration
Austin, TX, USA
Posted on Thursday, October 12, 2023
Saronic Technologies is a leader in revolutionizing defense autonomy at sea, dedicated to developing state-of-the-art solutions that enhance maritime operations for the Department of Defense (DoD) through autonomous and intelligent platforms.
Job Overview
We are seeking a highly motivated and organized Executive Assistant to provide comprehensive administrative support to our founders. As an integral part of our team, you will play a critical role in ensuring the smooth and efficient operation of our startup, enabling our founders to focus on the strategic growth and development of our business. The successful candidate will have exceptional organizational, communication, and problem-solving skills and be comfortable working in a fast-paced environment.
Responsibilities
Calendar Management: Coordinate and manage the founders' schedules, including scheduling meetings, appointments, and travel arrangements, ensuring optimal time management
Communication: Serve as the primary point of contact between the founders and internal/external stakeholders, including investors, clients, and government representatives
Documentation and Filing: Maintain and organize important documents, emails, and records, ensuring easy access and retrieval as needed
Meeting Coordination: Prepare meeting agendas, take meeting minutes, and follow up on action items to facilitate effective communication and decision-making
Travel Coordination: Handle all travel logistics, including booking flights, hotels, and transportation, and ensure that travel is well-planned and efficient
Expense Management: Track and manage expenses, prepare expense reports, and ensure compliance with company policies and financial regulations
Confidentiality: Maintain the highest level of confidentiality regarding sensitive information and business matters
Ad Hoc Tasks: Assist with various ad hoc tasks and projects as requested by the founders to ensure the overall success of the company
Qualifications
Proven experience as an executive assistant or in a similar role, preferably in a startup or technology company
Strong organizational and time management skills with the ability to prioritize tasks effectively
Exceptional written and verbal communication skills
Proficiency in office software and tools, including Microsoft Office and Google Workspace
Ability to work independently and take initiative
Attention to detail and a commitment to maintaining a high degree of professionalism
Discretion and the ability to handle confidential information with integrity
Flexibility to adapt to changing priorities and work in a fast-paced environment
Knowledge of the defense industry and government processes is a plus
Saronic does not discriminate on the basis of race, sex, color, religion, age, national origin, marital status, disability, veteran status, genetic information, sexual orientation, gender identity or any other reason prohibited by law in provision of employment opportunities and benefits.