VP Accounting / Corporate Controller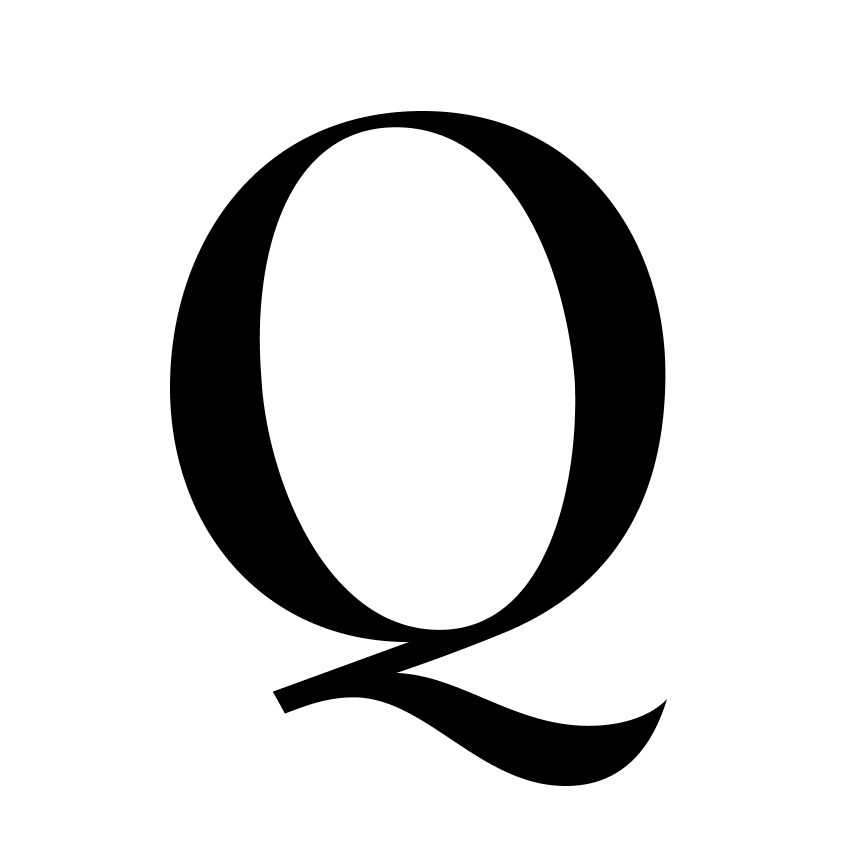 Quince
Accounting & Finance
San Francisco, CA, USA · Remote
Posted on Tuesday, May 16, 2023
OUR STORY
Quince was started to challenge the existing idea that nice things should cost a lot. Our mission was simple: create an item of equal or greater quality than the leading luxury brands and sell them at a much lower price.
OUR VALUES
EVERYONE SHOULD BE ABLE TO AFFORD NICE THINGS. Quality shouldn't be a luxury. We're proud of our mission to bring the world's highest quality goods to people at affordable prices.
QUALITY IS MORE THAN MATERIALS. True quality is a combination of premium materials and high production standards.
WE FOCUS ON THE ESSENTIALS. From the perfect crewneck sweater to hotel quality sheets, we're all about high quality essentials that bring enjoyment to daily life.
WE'RE INNOVATING TO MAKE UNREAL PRICES A REALITY. Our uniquely developed factory-direct model lets us offer exceptionally high quality goods for much lower prices than our competitors.
ALWAYS A BETTER DEAL. We believe in real price transparency, for both our customers and factory partners. This way, everyone gets a better deal.
FAIR FACTORIES. We are committed to working with factories that meet the global standards for workplace safety and wage fairness.
OUR TEAM AND SUCCESS
Quince is a retail and technology company co-founded by a team that has extensive experience in retail, technology and building early stage companies. You'll work with a team of world-class talent from Stanford GSB, Wish.com, D.E. Shaw, Stitch Fix, Urban Outfitters, Wayfair, McKinsey, Nike etc.
THE IDEAL CANDIDATE
The ideal candidate is a self-starter, problem-solver and successful in combining technology and data into best-in-class outcomes. The candidate is energized by solving complex business problems and consistently effective in making high-judgement decisions at rapid pace amidst the frequent ambiguity that comes with charting a course of action with no precedent. Moreover, the ideal candidate is energized by an environment where strategy, innovation and decision-making are intentionally distributed, where candor, speed and data are highly valued and colleagues at all levels hold each other to unusually high standards on behalf of Quince customers.
About the role:
We're looking for a smart, driven individual to lead our global accounting & finance operations, concurrently achieving strong internal controls and meeting all applicable compliance requirements for a fast-growing marketplace business. The VP Accounting / Corporate Controller will be primarily responsible for establishing and managing accounting and finance workflows to include financial reporting, general ledger accounting (month-end close), revenue operations, payroll, tax, treasury, equity administration and accounts payable. In addition, the VP Accounting / Corporate Controller will manage, build and mentor a global team.
This role will have high visibility across the executive team and will require you to solve the most complex, interesting challenges of a rapidly-scaling startup. If you enjoy working in an environment that is fast-paced, analytically rigorous, mission-driven and impact-oriented, read on and get in touch!
Responsibilities
Lead global accounting and external reporting teams including operational accounting functions
Optimize and automate accounting processes to drive a faster monthly / quarterly close and preparation of consolidated financial statements, reporting and metrics
Own ERP migration process to NetSuite
Continue to develop and improve internal controls, policies and infrastructure to support business growth and partner effectively with other finance team members and non-accounting functions to drive improved controls and process enhancements
Provide accounting, finance and associated reporting leadership and expertise to high impact cross-functional projects. Direct the resolution of complex or unusual business challenges
Manage monthly / annual close efforts including the preparation of consolidated financial statements, standard reporting and key metrics
Ensure accounting policies and procedures conform to US GAAP accounting standards. Roll out policies and procedures globally and ensure consistency of applications across the company's subsidiaries
Review SOX risk control matrices on a periodic basis for each of the significant financial processes
Build strong relationships with business partners, auditors, executive staff, and the Board of Directors (BOD)
Manage the set up and management of new international entities and related international corporate structures and oversee local statutory compliance
Work closely with financial planning & analysis team on reporting actual performance and explaining variances from forecast and budget and input for guidance
Proactively lead day to day relationships for the Company with independent auditor for the planning, coordination and conduct of their annual audit and other services. Oversee external audit process to facilitate completion of audit procedures in a timely and efficient manner
We're looking for someone who has:
Bachelor's degree, with emphasis in accounting or finance with 10+ years' experience
CPA required
Previous experience as a an Assistant or Corporate Controller for a fast-growing public e-commerce / internet marketplace company
Experience working in a fast-growing environment and with scaling processes
Must have ability to roll up his/her sleeves and still enjoy the work. Must have "word hard" attitude, but also enjoy working in a flexible, supportive and energetic environment
Significant technical accounting expertise (experience working for a Big 4 or major regional accounting firm and in a public marketplace company)
Experience in internal control design and financial process optimization
Excellent verbal and written communication skills including ability to interact professionally with all levels of the organization. Demonstrated ability to simply communicate complex financial concepts and technical accounting implications to stakeholders across the organization
Self-motivated, team player who can credibly communicate with and relate to people at all levels in the finance and accounting organization, with the experience and ability to motivate, manage, rally and mentor the team
NetSuite, Avalara, Bill.com, Rippling or equivalent knowledge and skills
Working at Quince:
Competitive salary based on experience, with full medical and dental benefits 💸
High potential for growth 📈
Stock in an early-stage startup 🤩
Flexible WFH and vacation policy 🏝
Employee referral program 👯‍♀️👯
Quince seeks to build high-performing teams of people from various experiences and backgrounds who can collectively push our company into new realms. We seek a diverse pool of applicants and consider all qualified candidates regardless of race, ancestry, color, gender identity or expression, sexual orientation, religion, national origin, citizenship, disability, Veteran status, marital status, or any other protected status. If you have a special need or disability that requires accommodation, please let us know.