Art Director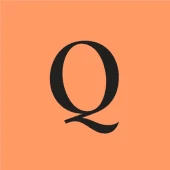 Quince
San Francisco, CA, USA
Posted on Thursday, November 9, 2023
OUR STORY
Quince was started to challenge the existing idea that nice things should cost a lot. Our mission was simple: create an item of equal or greater quality than the leading luxury brands and sell them at a much lower price.
OUR VALUES
EVERYONE SHOULD BE ABLE TO AFFORD NICE THINGS. Quality shouldn't be a luxury. We're proud of our mission to bring the world's highest quality goods to people at affordable prices.
QUALITY IS MORE THAN MATERIALS. True quality is a combination of premium materials and high production standards.
WE FOCUS ON THE ESSENTIALS. From the perfect crewneck sweater to hotel quality sheets, we're all about high quality essentials that bring enjoyment to daily life.
WE'RE INNOVATING TO MAKE UNREAL PRICES A REALITY. Our uniquely developed factory-direct model lets us offer exceptionally high quality goods for much lower prices than our competitors.
ALWAYS A BETTER DEAL. We believe in real price transparency, for both our customers and factory partners. This way, everyone gets a better deal.
FAIR FACTORIES. We are committed to working with factories that meet the global standards for workplace safety and wage fairness.
OUR TEAM AND SUCCESS
Quince is a retail and technology company co-founded by a team that has extensive experience in retail, technology and building early stage companies. You'll work with a team of world-class talent from Stanford GSB, Wish.com, D.E. Shaw, Stitch Fix, Urban Outfitters, Wayfair, McKinsey, Nike etc.
THE IDEAL CANDIDATE
The ideal candidate is a self-starter, problem-solver and successful in combining technology and data into best-in-class outcomes. The candidate is energized by solving complex business problems and consistently effective in making high-judgement decisions at rapid pace amidst the frequent ambiguity that comes with charting a course of action with no precedent. Moreover, the ideal candidate is energized by an environment where strategy, innovation and decision-making are intentionally distributed, where candor, speed and data are highly valued and colleagues at all levels hold each other to unusually high standards on behalf of Quince customers.
Responsibilities:


Conceptualizing and developing creative ideas for fashion campaigns, ensuring they align with the brand's vision and target audience.
Lead creative concept development through visual research, mockups, and storytelling.
Collaborating with photographers, stylists, models, and other creative professionals to execute the visual concept.
Providing art direction during photo shoots, ensuring the desired aesthetic and mood are achieved.
Selecting and editing images for use in various marketing materials, such as advertisements, lookbooks, and social media.
Oversee post-production processes such as retouching, video editing, and layout design.
Ensuring consistency in brand identity and visual language across all marketing channels.
Staying updated on industry trends and competitor activities to ensure the brand remains relevant and innovative.
Partner with designers on all launch creative through each stage and across multiple touch points, including emails, ads, organic social, site, and print assets associated with product launches or campaigns.
Coordinate asset delivery across projects to ensure timely and high-quality work within budget constraints.
Create high-quality presentations of creative work for internal and external use.
Demonstrate a high level of organization and attention to detail.
Requirements:
Bachelor's degree in Graphic Design, Fine Arts, or a related field.
4-7 years of experience as an Art Director or in a similar role.
Proficiency in design programs such as Indesign, Illustrator, Photoshop, Sketch/Figma.
Strong post-production skills, including video editing, motion graphics, and retouching.
Excellent understanding of peripheral design processes, including Photo Art Direction, Illustration Art Direction, and Print Production.
Familiarity with responsive design and a mobile-first approach.
Knowledge of how people shop online and how cross-channel and social platforms integrate with ecommerce websites.
Strong creative and conceptual thinking abilities.
Exceptional attention to detail and ability to work under tight deadlines.
Excellent communication and collaboration skills.
First 3 months KPIs:
Conversion Rate: Track the change in conversion rates on the website after implementing recommendations, and 10-15% increase in conversion rate.
Average Order Value (AOV): Target a 5-10% increase in AOV as a result of the creative work, this suggests customers are buying more per transaction based on implemented creative changes.
Bounce Rate: Lower bounce rate indicating that visitors are engaging with the website's visual content and staying longer. Target a 10-20% decrease in bounce rate.
Increase output and lower costs: Increase the number of skus shot per day and reduce the costs of photo shoots by 10%, keeping the same high quality of work.
Creative Production Efficiency: Monitor the efficiency of the creative production process by tracking the number of design iterations required, speed of content delivery, and cost control. Target a 10-15% reduction in the time and resources required for creative production.
Alignment with Brand Guidelines: Ensure that the brand consistently maintains and adheres to the brand's design and style guidelines with a 100% compliance rate.
Competitor Benchmarking: Compare the visual design and brand presence with competitors to ensure that the brand is standing out in the market. Strive to be in the top 3 when compared to competitors in terms of visual design and brand presence..
Projects Completed: Complete a minimum of 8-10 significant projects or campaigns and new category launches
Innovation and Trends: Stay updated with the latest design trends and bring innovative ideas to visual content. Introduce at least two innovative design elements or trends within the first 6 months.
FIrst 6-9 months KPIs
Customer Retention: Monitor the impact of visual improvements on customer retention rates, aiming for a 10% increase in customer retention over the first year.
A/B Testing Results: A/B test different design elements and measure the impact. Aim for a 10-15% improvement in key metrics.
Visual Content Performance: Track the performance of specific visual content, :product images, banners, and social media graphics, video content for paid ads, and flat lay photography. Analyze which visuals drive the most engagement and sales. Goal for a 10-20% improvement in the performance of specific visual content.
Brand Recognition and Recall: Conduct customer surveys to assess the brand's visual identity and design elements are more recognizable and memorable after the art director's contributions. Target a 10-15% improvement in brand recognition and recall.
Return on Investment (ROI): Maintain an ROI of at least 200% throughout the first year.
Email Marketing Performance: Measure the impact of images that were art directed in email marketing campaigns. Target a 10% increase in open rates and a 15% increase in click-through rates for email campaigns.
Video Engagement Metrics: Track video engagement metrics such as playthrough rates, completion rates, and social shares with target improvement of 10-15%.
Quince seeks to build high-performing teams of people from various experiences and backgrounds who can collectively push our company into new realms. We seek a diverse pool of applicants and consider all qualified candidates regardless of race, ancestry, color, gender identity or expression, sexual orientation, religion, national origin, citizenship, disability, Veteran status, marital status, or any other protected status. If you have a special need or disability that requires accommodation, please let us know.