Data Analyst - Inventory Control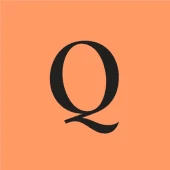 Quince
IT, Data Science
Bengaluru, Karnataka, India
Posted on Thursday, September 14, 2023
OUR STORY
Quince was started to challenge the existing idea that nice things should cost a lot. Our mission was simple: create an item of equal or greater quality than the leading luxury brands and sell them at a much lower price.
OUR VALUES
EVERYONE SHOULD BE ABLE TO AFFORD NICE THINGS. Quality shouldn't be a luxury. We're proud of our mission to bring the world's highest quality goods to people at affordable prices.
QUALITY IS MORE THAN MATERIALS. True quality is a combination of premium materials and high production standards.
WE FOCUS ON THE ESSENTIALS. From the perfect crewneck sweater to hotel quality sheets, we're all about high quality essentials that bring enjoyment to daily life.
WE'RE INNOVATING TO MAKE UNREAL PRICES A REALITY. Our uniquely developed factory-direct model lets us offer exceptionally high quality goods for much lower prices than our competitors.
ALWAYS A BETTER DEAL. We believe in real price transparency, for both our customers and factory partners. This way, everyone gets a better deal.
FAIR FACTORIES. We are committed to working with factories that meet the global standards for workplace safety and wage fairness.
OUR TEAM AND SUCCESS
Quince is a retail and technology company co-founded by a team that has extensive experience in retail, technology and building early stage companies. You'll work with a team of world-class talent from Stanford GSB, Wish.com, D.E. Shaw, Stitch Fix, Urban Outfitters, Wayfair, McKinsey, Nike etc.
THE IDEAL CANDIDATE
The ideal candidate is a self-starter, problem-solver and successful in combining technology and data into best-in-class outcomes. The candidate is energized by solving complex business problems and consistently effective in making high-judgement decisions at rapid pace amidst the frequent ambiguity that comes with charting a course of action with no precedent. Moreover, the ideal candidate is energized by an environment where strategy, innovation and decision-making are intentionally distributed, where candor, speed and data are highly valued and colleagues at all levels hold each other to unusually high standards on behalf of Quince customers.
Quince is looking for an ambitious self-starter to join our Inventory team. The Inventory Control Analyst will be responsible for supporting & forecasting all inventory items across all inventory locations and working with internal and external teams to take action to maximize efficient use of inventory assets across the network. They'll have the opportunity to build and maintain standard practices and procedures to validate data from which answers can be readily obtained. Interpret data output and exercise judgment within defined practices to determine appropriate actions to take. This team member will be required to work with multiple organizations to minimize inventory variances, maximize inventory efficiency and bring technology to bear to ensure sustainable and repeatable processes.
Responsibilities
Work with the technology team and functional teams to build, adapt and automate systems and reports to maximize use of inventory throughout the supply chain
Endeavor to deeply understand logical inventory process: fulfilment, returns, inbound, outbound etc. to enhance existing technology to optimize results
Implement & maintain proper inventory control processes across the Quince platform, including both Quince-owned and partner inventory
Coordinate cycle count activities with minimal disruption to the business, and ensure they are carried out safely and accurately identify and take action to maximize the use of inventory assets
Report all inventory discrepancies to appropriate parties, and ensure that variance investigations are complete, thorough, and submitted on a regular and consistent basisResolve discrepancies, examine and investigate misidentified or out-of-balance items with root cause analysis and identify necessary preventive measures to ensure there are no re-occurrences
Work with cross-functional teams (Quality, Engineering, Warehouse, Sourcing, Logistics, and Purchasing) to ensure inventory control practices are being followed and assist in continuous improvement initiatives
Collaborate with business partners on an appropriate course of action for returned inventory in various forms (requiring VAS, disposal, donation, restocking, resale, etc.)
Audit accuracy of internal data entry & month end close
Monitor and investigate in-transit and negative stock balanceCoordinate and expedite special requests from external areas as directed
4+ years of Inventory Control experience in a complex e-commerce environment
SQL, Advanced Excel & Google Sheets skills, Business Intelligence skills and extensive experience developing insightful quantitative analyses, paired with strong critical thinking and sound business judgment
Ability to flex between high-level strategic thinking and deep analytical problem-solving
Motivated self-starter with a track record of success and a proven ability to juggle multiple projects/tasks while hitting deadlines
Desire to own and drive projects from Day 1
Strong aptitude to learn new systems and system functions
Excellent communication skills and effective cross-functional collaboratorExceptional attention to detail
Degree in business, math, or engineering preferred. Masters a plus.
Must be able to overlap at least 3 overlap PST hours.
Quince seeks to build high-performing teams of people from various experiences and backgrounds who can collectively push our company into new realms. We seek a diverse pool of applicants and consider all qualified candidates regardless of race, ancestry, color, gender identity or expression, sexual orientation, religion, national origin, citizenship, disability, Veteran status, marital status, or any other protected status. If you have a special need or disability that requires accommodation, please let us know.