Buyer, Denim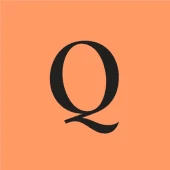 Quince
Accounting & Finance
San Francisco, CA, USA · Remote
Posted on Friday, August 4, 2023
OUR STORY
Quince was started to challenge the existing idea that nice things should cost a lot. Our mission was simple: create an item of equal or greater quality than the leading luxury brands and sell them at a much lower price.
OUR VALUES
EVERYONE SHOULD BE ABLE TO AFFORD NICE THINGS. Quality shouldn't be a luxury. We're proud of our mission to bring the world's highest quality goods to people at affordable prices.
QUALITY IS MORE THAN MATERIALS. True quality is a combination of premium materials and high production standards.
WE FOCUS ON THE ESSENTIALS. From the perfect crewneck sweater to hotel quality sheets, we're all about high quality essentials that bring enjoyment to daily life.
WE'RE INNOVATING TO MAKE UNREAL PRICES A REALITY. Our uniquely developed factory-direct model lets us offer exceptionally high quality goods for much lower prices than our competitors.
ALWAYS A BETTER DEAL. We believe in real price transparency, for both our customers and factory partners. This way, everyone gets a better deal.
FAIR FACTORIES. We are committed to working with factories that meet the global standards for workplace safety and wage fairness.
OUR TEAM AND SUCCESS
Quince is a retail and technology company co-founded by a team that has extensive experience in retail, technology and building early stage companies. You'll work with a team of world-class talent from Stanford GSB, Wish.com, D.E. Shaw, Stitch Fix, Urban Outfitters, Wayfair, McKinsey, Nike etc.
THE IDEAL CANDIDATE
The ideal candidate is a self-starter, problem-solver and successful in combining technology and data into best-in-class outcomes. The candidate is energized by solving complex business problems and consistently effective in making high-judgement decisions at rapid pace amidst the frequent ambiguity that comes with charting a course of action with no precedent. Moreover, the ideal candidate is energized by an environment where strategy, innovation and decision-making are intentionally distributed, where candor, speed and data are highly valued and colleagues at all levels hold each other to unusually high standards on behalf of Quince customers.
The Buyer, Denim and Bottoms is responsible for building and launching a Women's and Men's Denim strategy and expanding the product assortment, revenue, and margins thereafter by proposing new styles, silhouettes, and fabrications. Quince's growth and success is directly tied to the performance and success of this role.
Key Responsibilities and Year One Deliverables
-
Build assortment across Women's and Men's Denim by adding 100 new styles to the site, meeting the Quince definition of quality, margins, and ethics
- Ra
pidly scale Denim by working closely with marketing, fit, inventory planning, and supply
chain partners
- Build a long term product roadmap that is constantly refined/ updated with new information and learnings
- De
sign and build the cross functional and direct teams needed to ensure long term success
Key Requirements
- 5+ years of retail merchandising experience in the Denim category
- Product obsessed with experience in leveraging market trends, data, and a critical eye to anticipate customer needs (combining both the "science" and "art" of merchandising)
- Strong relationships with existing supplier base within the denim industry
- Highly organized, detail-oriented and analytical with focus on execution, problem-solving, improving processes and brand enhancement
- Continuous learner and highly curious; always open to considering new perspectives; proactive when changing course and facing added challenges
- Excellent written and verbal communication, presentation, and interpersonal skills
- Motiva
ted by working in a fast-paced collaborative environment, where flexibility to stretch into or out
of functional comfort zones is crucial for team success
- P
roficient with MS Office/ G Suite applications including Word, Excel and Powerpoint
- Bachelor's Degree, preferred
Quince seeks to build high-performing teams of people from various experiences and backgrounds who can collectively push our company into new realms. We seek a diverse pool of applicants and consider all qualified candidates regardless of race, ancestry, color, gender identity or expression, sexual orientation, religion, national origin, citizenship, disability, Veteran status, marital status, or any other protected status. If you have a special need or disability that requires accommodation, please let us know.