Paid Social Media Coordinator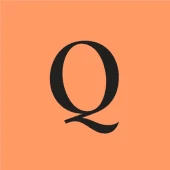 Quince
Administration, Marketing & Communications
Bengaluru, Karnataka, India
Posted on Wednesday, July 26, 2023
OUR STORY
Quince was started to challenge the existing idea that nice things should cost a lot. Our mission was simple: create an item of equal or greater quality than the leading luxury brands and sell them at a much lower price.
OUR VALUES
EVERYONE SHOULD BE ABLE TO AFFORD NICE THINGS. Quality shouldn't be a luxury. We're proud of our mission to bring the world's highest quality goods to people at affordable prices.
QUALITY IS MORE THAN MATERIALS. True quality is a combination of premium materials and high production standards.
WE FOCUS ON THE ESSENTIALS. From the perfect crewneck sweater to hotel quality sheets, we're all about high quality essentials that bring enjoyment to daily life.
WE'RE INNOVATING TO MAKE UNREAL PRICES A REALITY. Our uniquely developed factory-direct model lets us offer exceptionally high quality goods for much lower prices than our competitors.
ALWAYS A BETTER DEAL. We believe in real price transparency, for both our customers and factory partners. This way, everyone gets a better deal.
FAIR FACTORIES. We are committed to working with factories that meet the global standards for workplace safety and wage fairness.
OUR TEAM AND SUCCESS
Quince is a retail and technology company co-founded by a team that has extensive experience in retail, technology and building early stage companies. You'll work with a team of world-class talent from Stanford GSB, Wish.com, D.E. Shaw, Stitch Fix, Urban Outfitters, Wayfair, McKinsey, Nike etc.
THE IDEAL CANDIDATE
The ideal candidate is a self-starter, problem-solver and successful in combining technology and data into best-in-class outcomes. The candidate is energized by solving complex business problems and consistently effective in making high-judgement decisions at rapid pace amidst the frequent ambiguity that comes with charting a course of action with no precedent. Moreover, the ideal candidate is energized by an environment where strategy, innovation and decision-making are intentionally distributed, where candor, speed and data are highly valued and colleagues at all levels hold each other to unusually high standards on behalf of Quince customers.
Responsibilities
Support the marketing team with a detailed understanding of the campaign management, including budget management and pricing, detailed planning for each channel, in-platform set-up, optimizations and reporting.
Strategies the campaign objectives and incorporate them to drive the desired results in paid media.
Be well-versed with all major social media platforms and support the internal team & agencies in the evaluation of collaboration with these partners for each campaign.
Thoroughly understand the process and the platform's UI.
Attend campaign briefings, agency statuses, and internal brainstorms, providing accurate notes to the larger teams.
Partner with Data Science to optimize dashboards
Partner with Finance & Procurement to process purchase orders and ensure accurate monthly invoice reconciliation.
Work in partnership with the internal team to collaborate in marketing analytics and optimize opportunities.
Collaborate and work closely with strategy teams & marketing agencies to incorporate the best practices.
Requirements
3-5 years of paid social or media experience.
Strong organizational skills with keen attention to detail.
Strong interpersonal and communication skills.
Ability to work in a fast paced environment independently.
A positive self-starter attitude and team player mentality.
Analytical background with an interest in social media, strategy and testing.
Hands-on experience in working with social media platforms such as Facebook, Tik Tok, & Pinterest.
Quince seeks to build high-performing teams of people from various experiences and backgrounds who can collectively push our company into new realms. We seek a diverse pool of applicants and consider all qualified candidates regardless of race, ancestry, color, gender identity or expression, sexual orientation, religion, national origin, citizenship, disability, Veteran status, marital status, or any other protected status. If you have a special need or disability that requires accommodation, please let us know.