SDET - 3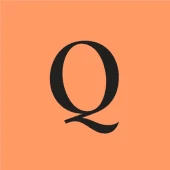 Quince
Bengaluru, Karnataka, India
Posted on Tuesday, July 11, 2023
OUR STORY
Quince was started to challenge the existing idea that nice things should cost a lot. Our mission was simple: create an item of equal or greater quality than the leading luxury brands and sell them at a much lower price.
OUR VALUES
EVERYONE SHOULD BE ABLE TO AFFORD NICE THINGS. Quality shouldn't be a luxury. We're proud of our mission to bring the world's highest quality goods to people at affordable prices.
QUALITY IS MORE THAN MATERIALS. True quality is a combination of premium materials and high production standards.
WE FOCUS ON THE ESSENTIALS. From the perfect crewneck sweater to hotel quality sheets, we're all about high quality essentials that bring enjoyment to daily life.
WE'RE INNOVATING TO MAKE UNREAL PRICES A REALITY. Our uniquely developed factory-direct model lets us offer exceptionally high quality goods for much lower prices than our competitors.
ALWAYS A BETTER DEAL. We believe in real price transparency, for both our customers and factory partners. This way, everyone gets a better deal.
FAIR FACTORIES. We are committed to working with factories that meet the global standards for workplace safety and wage fairness.
OUR TEAM AND SUCCESS
Quince is a retail and technology company co-founded by a team that has extensive experience in retail, technology and building early stage companies. You'll work with a team of world-class talent from Stanford GSB, Wish.com, D.E. Shaw, Stitch Fix, Urban Outfitters, Wayfair, McKinsey, Nike etc.
THE IDEAL CANDIDATE
The ideal candidate is a self-starter, problem-solver and successful in combining technology and data into best-in-class outcomes. The candidate is energized by solving complex business problems and consistently effective in making high-judgement decisions at rapid pace amidst the frequent ambiguity that comes with charting a course of action with no precedent. Moreover, the ideal candidate is energized by an environment where strategy, innovation and decision-making are intentionally distributed, where candor, speed and data are highly valued and colleagues at all levels hold each other to unusually high standards on behalf of Quince customers.
Responsibilities
Designing, developing, and maintaining robust automated test frameworks (Backend, Web & App), tools, and infrastructure.
Writing and executing test plans, test cases, and test scripts for various types of testing including performance and Identifying, reporting, and troubleshooting defects in the product
Debug and analyze production issues individually or with team
Maintain and extend the Java-based automation test frameworks
Deploying, maintaining test environments on cloud infrastructure platforms such as AWS or GCP.
Working in Agile development methodology environment and technologies such as GIT, Maven / Gradle, Jenkins for Continuous Integration & Continuous Delivery
Work with development and quality engineering peers in various environments.
Mentor and guide junior SDETs / peers in day to day activities
Collaborating with developers to resolve defects and ensure that the software meets quality standards
participating in PRD walkthroughs, sprint planning, code reviews and providing feedback on software design and implementation.
Keeping up-to-date with new testing techniques, technologies, and tools, and recommending improvements to the testing process.
Sharing daily status report to manager and weekly status report to stakeholders.
Must Have
You have excellent computer science fundamentals
Experience 5-7Yrs
You have at least 3.5+ years of experience working in Java, Rest Assured, TesNG, Selenium, Automation Framework Design(TDD), SQL, CI/CD
You have experience in working on web applications that operate at a high scale.
You understand the hustle of a startup and are good with handling ambiguity
You can effectively communicate with both technical and non-technical stakeholders
You are a curious, quick learner, scrappy and someone who loves to experiment
Quince seeks to build high-performing teams of people from various experiences and backgrounds who can collectively push our company into new realms. We seek a diverse pool of applicants and consider all qualified candidates regardless of race, ancestry, color, gender identity or expression, sexual orientation, religion, national origin, citizenship, disability, Veteran status, marital status, or any other protected status. If you have a special need or disability that requires accommodation, please let us know.