Technical Lead - Data Engineering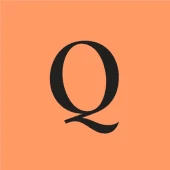 Quince
IT, Data Science
Bengaluru, Karnataka, India
Posted on Monday, February 27, 2023
OUR STORY
Quince was started to challenge the existing idea that nice things should cost a lot. Our mission was simple: create an item of equal or greater quality than the leading luxury brands and sell them at a much lower price.
OUR VALUES
EVERYONE SHOULD BE ABLE TO AFFORD NICE THINGS. Quality shouldn't be a luxury. We're proud of our mission to bring the world's highest quality goods to people at affordable prices.
QUALITY IS MORE THAN MATERIALS. True quality is a combination of premium materials and high production standards.
WE FOCUS ON THE ESSENTIALS. From the perfect crewneck sweater to hotel quality sheets, we're all about high quality essentials that bring enjoyment to daily life.
WE'RE INNOVATING TO MAKE UNREAL PRICES A REALITY. Our uniquely developed factory-direct model lets us offer exceptionally high quality goods for much lower prices than our competitors.
ALWAYS A BETTER DEAL. We believe in real price transparency, for both our customers and factory partners. This way, everyone gets a better deal.
FAIR FACTORIES. We are committed to working with factories that meet the global standards for workplace safety and wage fairness.
OUR TEAM AND SUCCESS
Quince is a retail and technology company co-founded by a team that has extensive experience in retail, technology and building early stage companies. You'll work with a team of world-class talent from Stanford GSB, Wish.com, D.E. Shaw, Stitch Fix, Urban Outfitters, Wayfair, McKinsey, Nike etc.
THE IDEAL CANDIDATE
The ideal candidate is a self-starter, problem-solver and successful in combining technology and data into best-in-class outcomes. The candidate is energized by solving complex business problems and consistently effective in making high-judgement decisions at rapid pace amidst the frequent ambiguity that comes with charting a course of action with no precedent. Moreover, the ideal candidate is energized by an environment where strategy, innovation and decision-making are intentionally distributed, where candor, speed and data are highly valued and colleagues at all levels hold each other to unusually high standards on behalf of Quince customers.
Year of Experience: 6 - 9 years.
Responsibilities
Responsible for the execution and quality of the datasets/tools delivered by the DE team.
Build and deploy scalable data engineering solutions on the cloud for analytics & data-science consumers.
Be at the forefront with the business & engineering teams to learn, understand, identify and translate functional requirements into technical opportunities.
Own the low-level design and implementation while maintaining high-quality of design /programming standards
End-to-end module ownership of your functional area.
Sharp focus on performance optimizations & continuous effort towards improving both read & write latencies.
Researching on and integrating any big data tools and frameworks required to provide requested capabilities.
Time split - 70% hands-on programming/execution/research and 30% stakeholder management depending on experience & exposure.
Dealing with ambiguity & seeking to resolve those by collaborating with all necessary stakeholders.
Ensuring operational efficiency and actively participating in organizational initiatives with the objective of ensuring the highest customer value.
Must Have:
Exceptional understanding of data warehousing fundamentals and prior experience of building data models to meet the business requirements.
Experience in big data technologies(Apache Hadoop/Spark/Hive) and relational databases(mssqlserver/oracle/mysql/postgres) either on-premise or on the cloud.
Proficiency in at least one of the following programming languages - Python, Java or Scala.
Advanced expertise in SQL (T-SQL/PL-SQL/SPARK-SQL/HIVE-QL).
Experience with integrating data across multiple data sources.
Good understanding of distributed computing principles.
Strong analytical/quantitative skills and comfortable working with very large & varied sets of data.
Good To Have:
Working knowledge of cloud-native (AWS preferred) services/tools.
Experience with MPP data warehouses (e.g.Snowflake/Redshift).
Proficiency in Apache Spark.
Experience with Message Queues(e.g. Apache Kafka/Kinesis)
Experience with any NoSQL storage(e.g.Redis/DynamoDB/Memcache).
Quince seeks to build high-performing teams of people from various experiences and backgrounds who can collectively push our company into new realms. We seek a diverse pool of applicants and consider all qualified candidates regardless of race, ancestry, color, gender identity or expression, sexual orientation, religion, national origin, citizenship, disability, Veteran status, marital status, or any other protected status. If you have a special need or disability that requires accommodation, please let us know.