Evaluations Associate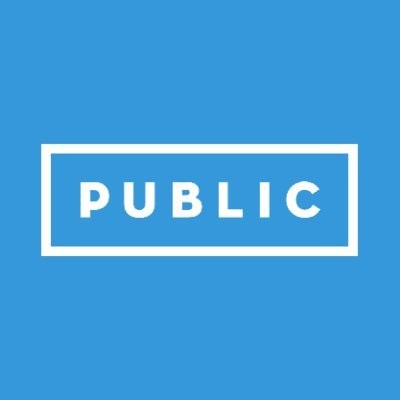 PUBLIC
Remote
Posted on Friday, May 19, 2023
PUBLIC is committed to building a diverse and inclusive workplace. We are an equal opportunity employer and welcome applicants of all different backgrounds, experiences, and perspectives. Candidates from non-traditional backgrounds and underrepresented groups are strongly encouraged to apply. For this reason, we are using the Applied platform to hire candidates for this role, allowing us to blind review your application during the initial stages, with questions designed to allow you to showcase your full potential.
The role
PUBLIC is on a mission to improve citizens' lives by supporting better public services through technology. By joining our Transformation practice, you will focus on driving solutions for governments across topic areas, but with a particular focus on how to use data in decision-making to drive positive change.
This role will involve working in a client project delivery capacity, focusing on how to measure and monitor the tangible impact of digitalisation on public services and citizens' lives. You will be expected to have a passion for problem-solving and learning, getting up to speed quickly on the challenges faced by the government in a wide range of sectors. You will be responsible for designing and implementing a Monitoring & Evaluation (M&E) approach for digital programmes in local government, health and care, and other core government areas.
We expect you to be a self-starter, proactively learning and bringing insights into the business, with the support of colleagues around you. Additionally, due to the flexible nature of our work, and of this particular unit, you will have the opportunity to work across domains, such as Health and Social Care and Privacy Security and Online Harms with the support of subject matter experts in those fields.
As PUBLIC is a young but growing organisation, we expect you to take on leadership roles, both in terms of client project delivery and team management, as well as building management structures and maturing the team around you. As such, there are considerable opportunities to shape our ways of working and we are looking for an individual who is excited about these challenges and opportunities.

Core Responsibilities
The Evaluation Associate will form a critical part of PUBLIC's growing Transformation practice by being a delivery lead on projects, particularly focused on monitoring and evaluating.
Design and implement M&E systems

Develop and maintain M&E data collection tools and processes both internally and externally

Analyse and interpret program data to identify trends and performance

Support program staff in the use of M&E data to drive decision making

Collaborate with stakeholders, to ensure M&E data is used to inform program design and implementation

Stay up-to-date with best practices and developments in the field of M&E
You will develop an interest in a service or set of services of your choosing, and engage in networking, publications and public speaking around that topic to start to develop your personal brand in the sector.
There will also be expectations to support our accelerators, start-ups, events, national policy, learning or innovation programmes and ventures.
Person Specification
Required skills and experience include:
Project management of process and impact evaluations

Economic analysis for public and/or private sector clients, especially in line with HMT or similar evaluation frameworks

Conducting research design, primary research, reporting and monitoring, especially through survey and consultation programmes

Working with specialist technical teams to conduct technical programme evaluations

Strong analytical skills and experience working with data

Conducting impact assessments, including using regression analysis and modelling approaches to quantify impact

Using a range of sampling approaches to make valid analytical comparisons between public authorities

Familiarity with M&E software and tools (e.g. SPSS, STATA, Excel)
Desirable
Demonstrable experience working in a government context, especially local government.

Experience working with digital transformation projects.

Experience working in or with startups

Experience working with national policy or programme evaluation.

Demonstrable interest in government technology and its impact on better societal outcomes.
Salary and benefits
Salary for this position will be £33,063 - £49,594.50 per annum, depending on experience.
Like the rest of the company, you'll benefit from:
Company pension scheme

Discretionary bonus scheme

25 days per year, increasing one day per year up to a maximum of 30 days (in addition to bank holidays)

Investment in your learning & development: 6 days of paid L&D leave per year and a £300 per year learning budget to keep on building your skills through our learning platform, Learnerbly.

A 'Wellness Budget' of £300 a year to spend on things that support your wellness, such as gym membership, yoga, mindfulness or whatever works for you.

Mental Health support - via our EAP, Lifeworks.

Access to discounts & financial support using our EAP, Lifeworks & Charlie HR

A Cycle to Work Scheme - giving you a tax efficient way to get a new bike.

A work MacBook, and a £300 "working from home" budget to make sure you have all the equipment you need to work safely when you're not in the office.

Flexibility to work up to 20 days per calendar year outside of the country in which you are employed.

Hybrid working flexibility which can be agreed with your line manager when you start.

Community groups such as Women at PUBLIC, Parents and Carers, LGBTQ+, Race & Ethnicity Group.

Regular All Team socials and other team-led events.
About PUBLIC
PUBLIC helps reimagine and build digitally-enabled public services. We started life as an accelerator and investor and have evolved to become Europe's leading government-focused technology company.
Our mission is to help public sector bodies transform the services they offer in order to create a better society for everyone. We strongly believe that public service can be pursued both inside and outside of government.
Led by Daniel Korski, ex-deputy head of the No.10 policy unit and venture investor Alexander de Carvalho, PUBLIC is a 'policy-to-product' business - keen on shaping policy, transforming systems and finding and developing the products that can bring the policy to life.
We built PUBLIC amidst Europe's startup ecosystem, helped shape "GovTech" into a critical sector and firmly believe new companies are critical to government transformation, from welfare policy, through online harms to climate change.
Our London home is PUBLIC Hall, a buzzing co-working space in the center of Westminster; in Berlin we co-founded the government's GovTech Campus. We continue to foster these communities, support innovators and provide the public sector with easy access to a pipeline of innovative solutions.