Senior Project Manager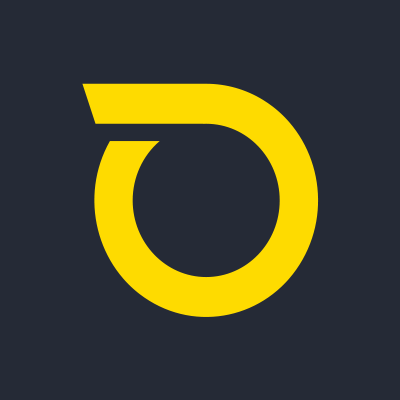 Outrider
Operations
Remote
Posted on Tuesday, October 31, 2023
The company
Outrider is a software company that is automating distribution yards with electric, self-driving trucks. Our system eliminates manual tasks that are hazardous and repetitive while it improves safety and efficiency. Outrider's mission is to drive the rapid adoption of sustainable freight transportation. We are a private company founded in 2018 and backed by NEA, 8VC, Koch Disruptive Technologies, and other top-tier investors. Our customers are Fortune 200 companies and our autonomous trucks are already running in distribution yards. For more information, visit
www.outrider.ai
The Role
The Sr. Project Manager is responsible for developing detailed vehicle deployment plans, managing the successful deployment of our vehicle system at customer sites, and working with Fortune-500 customers to ensure safe and error-free vehicle system rollouts.
We're searching for a motivated, analytical and process-driven technical project manager and customer champion who can spearhead customer engagements from start to completion. The Sr. Project Manager will be responsible for planning, budgeting, overseeing and documenting all aspects of the project.
The Project Manager will report to the Chief Commercial Officer to make sure the scope and direction of each project is on schedule, budget, as well as coordinate resources from other functional areas.
You will be responsible for product implementations, as well as driving the successful deployment of self-driving, zero-emission vehicle systems at scale.
Duties and Responsibilities
Accountable for all aspects of the projects including the planning, coordination, and oversight of vehicle system rollouts and the project team from start to completion.
Manage customer expectations and drive exceptional customer service, before and during a deployment, across a cross-functional team, including Engineering, Product, and Technical Operations.
Maintain frequent and thorough communication with customer contacts to understand and implement process changes on their yard and ensure smooth integration of Outrider AVs to their yard.
Own a backlog of tasks and drive them to completion while balancing resource allocations.
Continue to push for responsible solutions and an action-biased organization.
Work directly with Engineering teams to identify dependencies and ensure alignment between the content and timing of team deliverables.
Identify gaps in communication and opportunities for process improvements.
Identify opportunities for cost and time reduction to support scaling.
Ensure smooth implementation of autonomous vehicles.
Manage project deployment teams and multiple projects across the country.
Build and cultivate a safety-first culture at customer sites.
Utilize project management tools to provide a clear and accurate schedule.
Ensures project costs, schedule and scope are managed, including the development of recovery plans, to stay within approved limits.
Contribute to advancing our project management organization and scalable approach to project management.
Ability for frequent travel at times, as well as working at customer locations.
Required Qualifications
5-7+ years of experience as a project manager with external client facing responsibilities
Experience in managing budgets, project plans, resource allocations, and experience leading geographically distributed teams
Ability to organize and coordinate complex projects with highly demanding customers and short timelines.
Experience with client facing projects
Strong leadership skills, with a capability to organize daily tasks
Superb organizational, prioritization, decision-making, and triaging skills
Ability to understand complex technical systems
Capacity to create structure and direction out of ambiguity
Proactive and take initiative on new ideas and approaches
Bachelor's degree
Ideal Qualifications
Substantial experience in roles related to trucking/shipping, supply chain, or manufacturing operations (knowledge of trailer yards and intermodal/distribution center environments is advantageous).
Demonstrated experience in client-facing technical project management (experience in Autonomous Vehicles, Automation, Warehouse Management Systems (WMS), Yard Management Systems (YMS), AGV or Robotics is a plus).
Possession of a Project Management certification, Certified Scrum Master (CSM), or equivalent qualifications.
At Outrider, we believe in cultivating an environment where there is diversity of perspectives, experiences, and knowledge with the expectation that we thrive in an inclusive environment. Outrider is committed to a workforce where everyone's opportunities are limitless regardless of race, national origin, gender, age, religion, disability, veteran status, or any others that are protected by law.
To protect yourself against the increasing number of recruiting scams, please make sure that you are communicating with Outrider Technologies, Inc. or one of its employees. The only way to communicate with us is through our corporate website at
www.outrider.ai
, through corporate emails utilizing our domain name of @
outrider.ai
, and through our job board at
jobs.lever.co/outrider
. Be vigilant when checking domains because imitators often make very small changes to trick the eye. Additionally, please know that Outrider does not use text messaging or public messaging platforms, such as Telegram or Whatsapp, to communicate with candidates and Outrider will never ask an employment candidate for financial information or for payment of any kind.