Cable and Harness Technician (3-month Contract)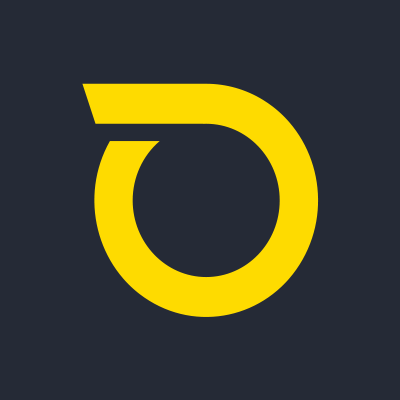 Outrider
Colorado, USA
Posted on Saturday, September 16, 2023
The company
Outrider is a software company that is automating distribution yards with electric, self-driving trucks. Our system eliminates manual tasks that are hazardous and repetitive while it improves safety and efficiency. Outrider's mission is to drive the rapid adoption of sustainable freight transportation. We are a private company founded in 2018 and backed by NEA, 8VC, Koch Disruptive Technologies, and other top-tier investors. Our customers are Fortune 200 companies and our autonomous trucks are already running in distribution yards. For more information, visit
www.outrider.ai
The Role **3-month contract**
In the Cable and Harness Technician position, you'll be working as part of the engineering department to create safe and reliable autonomous vehicle systems. You'll collaborate with the engineering teams to build and test prototype cables and harnesses, production-quality products and test equipment.
The Cable and Harness Technician will report to the head of Electronic Systems. This role is mission-critical for helping deliver a safety-critical system for industrial automation.
A successful Cable and Harness Technician candidate will be a detail-oriented self-starter capable of determining how to perform work with limited up-front guidance, such as building wire harnesses from engineering drawings or building a test fixture from schematics. The ideal candidate will embrace our goal of driving adoption of zero-emission, self-driving vehicles, and help us realize our potential to define, build, and lead a new category of robotic automation for the enterprise.
Duties and Responsibilities
Build and test prototype and limited-production wiring harnesses and electronic systems to high quality standards
Read electronic schematics, wiring harness diagrams, and mechanical drawings
Work from written or verbal instructions with little or no formally released documentation
Support our electronics lab operations, including specifying new tools and parts
Test and debug failed units, generate failure reports, and perform or oversee repairs
Required Qualifications
Wire harness fabrication experience
Ability to read and understand schematics, wiring and harness documents, and mechanical drawings
High mechanical dexterity and strong familiarity with tools
Familiarity with electronic test equipment such as oscilloscopes, DMMs, signal generators, and power supplies
Excellent written and verbal communication and team skills
Well-developed time management skills and ability to quickly make informed decisions
Ability to adapt to evolving objectives and startup culture
Unwavering focus on safety and helping to explore and implement system improvements
Contagious energy and enthusiasm
Sterling references
Ideal Qualifications
Experience with autonomous vehicle systems, complex electronic systems, and fieldwork
Familiarity with Rapid Harness or other wiring harness design tools
IPC/WHMA-A-620 familiarity
Experience building and troubleshooting electronic systems, including cabling, harnesses, soldering, and PCBA
Associate degree or equivalent experience
R&D lab experience
Compensation
Hourly wage: $30.00 - $50.00
Actual compensation is based on several factors, including but not limited to job-related skills, qualifications, experience, and specific work location due to differences in the cost of labor.
At Outrider, we believe in cultivating an environment where there is diversity of perspectives, experiences, and knowledge with the expectation that we thrive in an inclusive environment. Outrider is committed to a workforce where everyone's opportunities are limitless regardless of race, national origin, gender, age, religion, disability, veteran status, or any others that are protected by law.
To protect yourself against the increasing number of recruiting scams, please make sure that you are communicating with Outrider Technologies, Inc. or one of its employees. The only way to communicate with us is through our corporate website at
www.outrider.ai
, through corporate emails utilizing our domain name of @
outrider.ai
, and through our job board at
jobs.lever.co/outrider
. Be vigilant when checking domains because imitators often make very small changes to trick the eye. Additionally, please know that Outrider does not use text messaging or public messaging platforms, such as Telegram or Whatsapp, to communicate with candidates and Outrider will never ask an employment candidate for financial information or for payment of any kind.