Contract and Transaction Attorney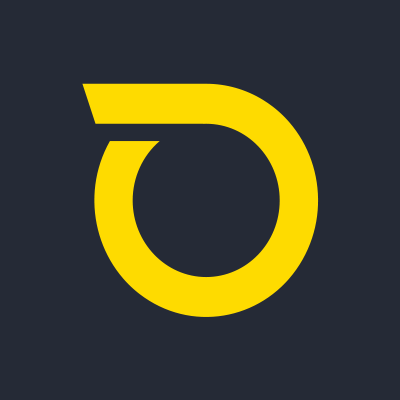 Outrider
Legal
Brighton, CO, USA
Posted on Friday, August 11, 2023
The company
Outrider is a software company that is automating distribution yards with electric, self-driving trucks. Our system eliminates manual tasks that are hazardous and repetitive while it improves safety and efficiency. Outrider's mission is to drive the rapid adoption of sustainable freight transportation. We are a private company founded in 2018 and backed by NEA, 8VC, Koch Disruptive Technologies, and other top-tier investors. Our customers are Fortune 200 companies and our autonomous trucks are already running in distribution yards. For more information, visit
www.outrider.ai
The Role
The Contract and Transaction Attorney will focus on advanced legal support for the company's sales, HR, finance, IT, and partnerships teams. The candidate will work closely with these business groups to structure, negotiate, and manage complex commercial contracts with the company's customers, vendors, and partners.
The candidate will also work closely with the company's engineering and product management and information technology teams to provide legal support and advice for compliance with data management, export control, localization, open source, and third-party software licensing terms, among others. The candidate will also support product development and work with outside patent counsel to help manage the company's IP portfolio. The ideal hire will advise the company on a wide-range of regulatory, compliance, governance, and cybersecurity matters. The candidate will contribute to and oversee a variety of objectives, and will align and coordinate priorities and activities with cross-functional stakeholders.
Responsibilities
Work with sales and procurement teams to structure, negotiate and manage commercial contracts with the company's customers, vendors and suppliers, with an emphasis on identifying and evaluating legal and business risks associated with such contracts and developing strategies to mitigate those risks
Support product managers and engineers within development teams by providing integrated legal review of new products and new product features, including for compliance with regulatory (e.g., privacy and security) and third-party licensing requirements
Work with product development teams to support engineering development
Work with Information Technology/Cybersecurity teams for cybersecurity-related activities and drive execution of cybersecurity initiatives
Experience with applicable global cybersecurity standards, laws and regulations, such as SOC-2, ISO-27001, NIST security frameworks, etc.
Support customer negotiations related to the company's products and services, including software as a service and cybersecurity
Desired Qualifications
Ability to work independently, full-time and sometimes remotely
JD degree or equivalent
Admission to the State of Colorado Bar or other states (e.g., California, Texas, New York, Washington) and active membership in good standing in the state in which you currently reside
A minimum of 6 years of relevant experience as a technology transactions/commercial contracts attorney; relevant in-house experience in a large, complex organization or a startup technology environment
Experience working with engineering and product development teams and providing early risk management guidance and advice
Familiarity with product-related regulatory compliance requirements such as intellectual property, privacy, quality/safety standards
Capacity to think analytically and strategically to identify issues early in a project and to develop long-term solutions
Experience with applicable global cybersecurity standards, laws and regulations, such as SOC-2, ISO-27001, or NIST
Demonstrated and referencable project management skills with the ability to take legal leadership on a project
Technical inclination and technology savvy with some level of technical background, including experience with products that feature software, hardware, or system engineering approaches
Strong business acumen, organizational skills, and attention to detail/accuracy
Ability to communicate adeptly with all levels of an organization; exceptional consultative skills
Ability to thrive in a high-functioning, fast-paced, unstructured environment
Compensation & Benefits
Salary range of $175,000 - 225,000
Actual compensation is based on several factors, including but not limited to job-related skills, qualifications, experience, and specific work location due to differences in the cost of labor. In addition to a base salary, this role is also eligible for benefits, and equity bonus.
If you are a motivated and experienced commercial contracts attorney who is passionate about delivering high-quality legal services and enjoys working in a fast-paced, dynamic, in-house environment, we encourage you to apply for this exciting opportunity.
At Outrider, we believe in cultivating an environment where there is diversity of perspectives, experiences, and knowledge with the expectation that we thrive in an inclusive environment. Outrider is committed to a workforce where everyone's opportunities are limitless regardless of race, national origin, gender, age, religion, disability, veteran status, or any others that are protected by law.
To protect yourself against the increasing number of recruiting scams, please make sure that you are communicating with Outrider Technologies, Inc. or one of its employees. The only way to communicate with us is through our corporate website at
www.outrider.ai
, through corporate emails utilizing our domain name of @
outrider.ai
, and through our job board at
jobs.lever.co/outrider
. Be vigilant when checking domains because imitators often make very small changes to trick the eye. Additionally, please know that Outrider does not use text messaging or public messaging platforms, such as Telegram or Whatsapp, to communicate with candidates and Outrider will never ask an employment candidate for financial information or for payment of any kind.