Senior Manager, Perception Algorithms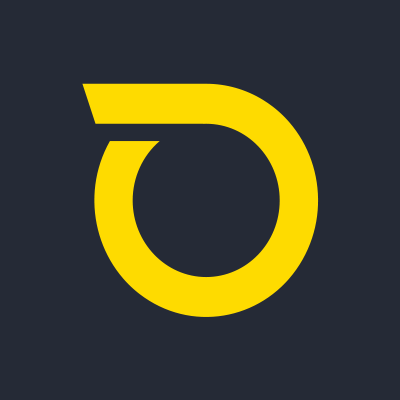 Outrider
Berlin, Germany
Posted on Friday, May 19, 2023
The company
Outrider is a software company that is automating distribution yards with electric, self-driving trucks. Our system eliminates manual tasks that are hazardous and repetitive while it improves safety and efficiency. Outrider's mission is to drive the rapid adoption of sustainable freight transportation. We are a private company founded in 2018 and backed by NEA, 8VC, Koch Disruptive Technologies, and other top-tier investors. Our customers are Fortune 200 companies and our autonomous trucks are already running in distribution yards. For more information, visit
www.outrider.ai
We are developing a powerful robotic tractor-trailer automation system that can execute complex maneuvers in large, confined, private-property industrial environments through mixed traffic and around people in a reliable, safety-cognizant manner. This is the next stage of warehouse automation: bringing industrial-grade, autonomous mobile robotics outside the warehouse walls into a specific, well-defined trailer yard setting that's pervasive and essential to the daily operations of the world's largest logistics-dependent companies. Outrider's strong financial backing; clear, consistent product vision; and exceptional engineering organization allow the Perception team to develop practical but powerful technologies in a well-equipped, rigorous, and fast-paced environment.
We are seeking a talented and experienced technical manager to lead our team of exceptional engineers. As the Senior Manager, Perception Algorithms, you will be responsible for driving the development and implementation of cutting-edge algorithms and technologies that enable the autonomous tractor to perceive, understand, and respond to its environment. In particular, your aim is to bring key technologies from the peer Deep Learning team and combine those with state estimation, system safety, and many other technical disciplines to create the most effective perception subsystem possible. Your leadership and technical expertise will be crucial in shaping the future of the Outrider System's perception capabilities.
Responsibilities
Team Leadership
Lead and inspire a team of perception algorithms engineers, providing guidance and mentorship, and fostering a collaborative and innovative work environment
Set clear goals, objectives, and performance expectations for team members, and ensure their professional growth and development
Foster a culture of teamwork, knowledge sharing, and continuous mentorship and improvement within the team
Oversee the planning, execution, and delivery of perception algorithms projects, ensuring adherence to timelines, quality standards, and budget constraints
Technical Leadership
Provide technical expertise and guidance to the team in areas such as state estimation, computer vision, and sensor fusion
Conduct research and analysis to identify and evaluate state-of-the-art algorithms and techniques for enhancing perception capabilities
Strategy
Collaborate with other teams in perception, including Deep Learning, Data, and Sensors, to define the tactical and strategic direction for perception algorithms development
Drive the roadmap for perception algorithms, aligning it with organizational goals, requirements, and advances in technology
Stay up-to-date with the latest research and industry trends
Skills/Background
A bachelor's or master's degree in computer science, electrical engineering, or related field (Ph.D. a plus)
Proven experience in managing and leading a team of engineers and researchers
Solid understanding of the latest research and industry trends in perception algorithms and their applications
Strong project management skills, with the ability to prioritize and manage multiple projects simultaneously
Excellent communication and interpersonal skills, with the ability to collaborate effectively with diverse teams and stakeholders
At Outrider, we believe in cultivating an environment where there is diversity of perspectives, experiences, and knowledge with the expectation that we thrive in an inclusive environment. Outrider is committed to a workforce where everyone's opportunities are limitless regardless of race, national origin, gender, age, religion, disability, veteran status, or any others that are protected by law.
To protect yourself against the increasing number of recruiting scams, please make sure that you are communicating with Outrider Technologies, Inc. or one of its employees. The only way to communicate with us is through our corporate website at
www.outrider.ai
, through corporate emails utilizing our domain name of @
outrider.ai
, and through our job board at
jobs.lever.co/outrider
. Be vigilant when checking domains because imitators often make very small changes to trick the eye. Additionally, please know that Outrider does not use text messaging or public messaging platforms, such as Telegram or Whatsapp, to communicate with candidates and Outrider will never ask an employment candidate for financial information or for payment of any kind.