Software Engineer, Motion Planning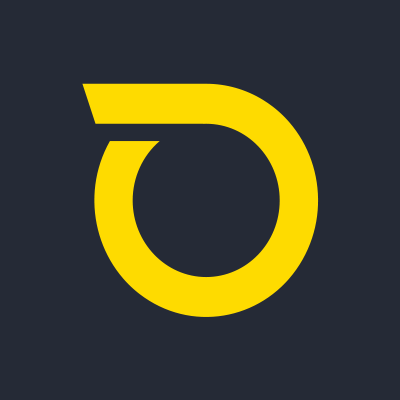 Outrider
Software Engineering
Dublin, Ireland
Posted on Friday, May 5, 2023
The company
Outrider is a software company that is automating distribution yards with electric, self-driving trucks. Our system eliminates manual tasks that are hazardous and repetitive while it improves safety and efficiency. Outrider's mission is to drive the rapid adoption of sustainable freight transportation. We are a private company founded in 2018 and backed by NEA, 8VC, Koch Disruptive Technologies, and other top-tier investors. Our customers are Fortune 200 companies and our autonomous trucks are already running in distribution yards. For more information, visit
www.outrider.ai
The Team
You are joining a growing team that is responsible for motion planning, controls, and behaviors for Outrider's autonomous trucks. This team is highly collaborative and committed to continuous improvement. The team members proactively utilize tools such as simulation and data analytics to understand the performance of the product at scale in diverse situations, and they maintain a state-of-the-art motion planning stack by routinely studying new techniques from the research community. Leadership, growth, and development opportunities are plentiful.
The Role
As a full-time Motion Planning Software Engineer, you will support the development of high-performance software that is responsible for controlling the behaviours of an automated electric yard truck that transports trailers around customer sites. You will maintain a product-minded customer focus as you collaborate with other teams to rapidly iterate on creative solutions that improve the vehicle's capabilities. You possess C++ skills, attention to detail, and the ability to learn in unstructured environments. You embrace our goal to drive zero-emission, self-driving vehicle adoption, and you want to help us realise our potential to define, build, and lead a new category of robotic automation.
Duties and responsibilities
Develop cutting-edge C++ software running on autonomous vehicles that controls their maneuvers and avoids collision with nearby obstacles
Build new features to support the needs of our customers in global distribution centers
Monitor performance metrics of our product operating at customer sites and develop new performance metrics to meet the customers' needs
Contribute generally to the growth and success of Outrider and the building of a vibrant culture focused on the responsible deployment of zero-emission autonomous vehicle technology
Required qualifications
Bachelor's degree in computer science, robotics, and/or engineering
Strong C++ software development skills
Strong written and oral communication skills
Fluency in English
A growth mindset
Ideal qualifications
Experience with software development on autonomous vehicles
Experience with robot motion planning and/or collision prediction algorithms
Experience working on safety certifiable autonomous systems
Familiarity with the robot operating system (ROS)
Experience with containerised environments, such as Docker
At Outrider, we believe in cultivating an environment where there is diversity of perspectives, experiences, and knowledge with the expectation that we thrive in an inclusive environment. Outrider is committed to a workforce where everyone's opportunities are limitless regardless of race, national origin, gender, age, religion, disability, veteran status, or any others that are protected by law.
To protect yourself against the increasing number of recruiting scams, please make sure that you are communicating with Outrider Technologies, Inc. or one of its employees. The only way to communicate with us is through our corporate website at
www.outrider.ai
, through corporate emails utilizing our domain name of @
outrider.ai
, and through our job board at
jobs.lever.co/outrider
. Be vigilant when checking domains because imitators often make very small changes to trick the eye. Additionally, please know that Outrider does not use text messaging or public messaging platforms, such as Telegram or Whatsapp, to communicate with candidates and Outrider will never ask an employment candidate for financial information or for payment of any kind.