State Estimation Engineer (Robotics)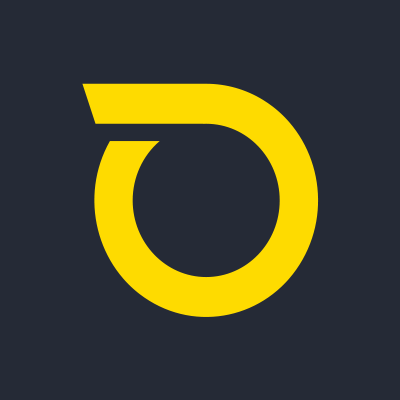 Outrider
Stockholm, Sweden
Posted on Thursday, May 4, 2023
The company
Outrider is a software company that is automating distribution yards with electric, self-driving trucks. Our system eliminates manual tasks that are hazardous and repetitive while it improves safety and efficiency. Outrider's mission is to drive the rapid adoption of sustainable freight transportation. We are a private company founded in 2018 and backed by NEA, 8VC, Koch Disruptive Technologies, and other top-tier investors. Our customers are Fortune 200 companies and our autonomous trucks are already running in distribution yards. For more information, visit
www.outrider.ai
The Role
We are looking for state estimation/roboticist experts to solve complex estimation problems for our autonomous vehicle tasks, with a specific focus on perception-safety aspects. Safety is a key aspect for the Outrider robot so that it can behave appropriately in the yard environment with other trucks, trailers, people, and objects.
In this role, the candidate will address several challenging topics including object tracking and complex system identification related to tractor/trailer kinematics.
Our approach to safety will revolve around the usage of multiple-sensing modalities, including lidar and radar. The ideal candidate has experience with both.
Duties & Responsibilities
Build a safe and scalable autonomous stack
Devise and design state estimation solutions for safety that run online on our autonomous vehicle
Develop those algorithms by making use of input from radar and lidar
Work on the evaluation stack to introspect and evaluate and building insights on the results
Interface with the other autonomy consumers and upstream/downstream components, including data, deployment and compute
Required Qualifications
Skilled with modern C++/python
Familiar with state of the art practices and recent research
Able to iterate on complex models: problem definition, data, bring-up, debugging, evaluation and deployment
Excellent communication and proactivity: let's get things done!
At Outrider, we believe in cultivating an environment where there is diversity of perspectives, experiences, and knowledge with the expectation that we thrive in an inclusive environment. Outrider is committed to a workforce where everyone's opportunities are limitless regardless of race, national origin, gender, age, religion, disability, veteran status, or any others that are protected by law.
To protect yourself against the increasing number of recruiting scams, please make sure that you are communicating with Outrider Technologies, Inc. or one of its employees. The only way to communicate with us is through our corporate website at
www.outrider.ai
, through corporate emails utilizing our domain name of @
outrider.ai
, and through our job board at
jobs.lever.co/outrider
. Be vigilant when checking domains because imitators often make very small changes to trick the eye. Additionally, please know that Outrider does not use text messaging or public messaging platforms, such as Telegram or Whatsapp, to communicate with candidates and Outrider will never ask an employment candidate for financial information or for payment of any kind.