Staff Software Engineer/Manager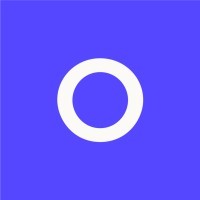 Oscar Health
Software Engineering
New York, NY, USA
Posted on Wednesday, October 25, 2023
Hi, we're Oscar. We're hiring an Associate Director, Software Engineering to join our Engineering team.
Oscar is the first health insurance company built around a full stack technology platform and a focus on serving our members. We started Oscar in 2012 to create the kind of health insurance company we would want for ourselves—one that behaves like a doctor in the family.
About the role
This individual will manage 2 teams within our Software Engineering Organization, making up the Datanauts team. The first team, Clinical Data Platform, uses a system named Apollo to ingest clinical data in varying formats, from multiple sources, and on different cadences into a common, FHIR-standard based, relational data model. It is the single source of truth for clinical data at Oscar. The second team, Value Capture Engingeering, is developing the infrastructure for the Risk Adjustment Tech Platform to support the Value Capture team with RA activities.
You will report into a Director of Engineering.
Work Location:
Oscar is a blended work culture where everyone, regardless of work type or location, feels connected to their teammates, our culture and our mission.
This is a hybrid role in our New York City office. You will work part of the time in the office and part of the time remote / work-from-home. #LI-Hybrid
Pay Transparency:
The base pay for this role is: $192,000 - $252,000 per year. You are also eligible for employee benefits, participation in Oscar's unlimited vacation program, company equity grants, and annual performance bonuses.
Primary Duties and Responsibilities
Technical Expertise: Be a subject matter expert in the functional group's technical domain.
Strategic Leadership: Drive teams to deliver consistent high technical quality, make strategic technical decisions, and create consensus around architectural vision.
Design Guidance: Provide insights and critical feedback on designs for new complex systems within the functional group.
Technical Oversight: Ensure teams adopt and execute the right architectural and technical decisions, reduce technical debt, and prioritize technical efforts with stakeholders.
Operability and Maintenance: Drive operability of cross-team domains, minimize business impact during maintenance or failures, and identify invariants within business objectives.
Collaboration: Facilitate smooth and timely cross-team execution, anticipate and address risks in cross-team projects, and champion organization-wide initiatives.
Product Alignment: Partner with product teams for prioritization and alignment of projects, manage short-term and medium-term backlogs, and address technical strategy and tech debt needs.
Team Management: Manage multiple pods, mentor managers/leads, and advocate for positive advancements in technical and social practices.
Required education and experience
A minimum of 8 years of professional software engineering experience, working with a variety of technologies, and have increasingly impactful accomplishments
A minimum of 3 years of experience managing one or more teams
Capable of and interested in jumping in on production code as needed
Understands relevant tools, frameworks, major library dependencies, and infrastructure at a low level; has familiarity with the underlying code and knows their development trajectory in terms of stability, operational characteristics, and features that can be expected.
Has a strong high level understanding of overall design and architecture of the major systems in the functional area.
Experience managing people managers, technical leads, and high level individual contributors across more than one team
Experience partnering with Product Managers to own and drive roadmaps and prioritization discussions
This is an authentic Oscar Health job opportunity. Learn more about how you can safeguard yourself from recruitment fraud here.
At Oscar, being an Equal Opportunity Employer means more than upholding discrimination-free hiring practices. It means that we cultivate an environment where people can be their most authentic selves and find both belonging and support. We're on a mission to change health care -- an experience made whole by our unique backgrounds and perspectives..
Pay Transparency:
Final offer amounts, within the base pay set forth above, are determined by factors including your relevant skills, education, and experience.
Full-time employees are eligible for benefits including: medical, dental, and vision benefits, 11 paid holidays, paid sick time, paid parental leave, 401(k) plan participation, life and disability insurance, and paid wellness time and reimbursements.
Reasonable Accommodation:
Oscar applicants are considered solely based on their qualifications, without regard to applicant's disability or need for accommodation. Any Oscar applicant who requires reasonable accommodations during the application process should contact the Oscar Benefits Team ([email protected]) to make the need for an accommodation known.