Director, Provider Operations Strategy & Design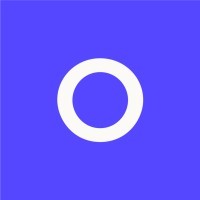 Oscar Health
Design, Operations
Los Angeles, CA, USA
Posted on Saturday, August 12, 2023
Hi, we're Oscar. We're hiring a Director, Provider Operations Strategy & Design to join our Provider Operations team.
Oscar is the first health insurance company built around a full stack technology platform and a focus on serving our members. We started Oscar in 2012 to create the kind of health insurance company we would want for ourselves—one that behaves like a doctor in the family.
About the role
As a Director and leader in our Operations org, you will build, scale and optimize Oscar's provider data management, contracting, and credentialing processes. This role will have overall responsibility for setting the vision and strategy for provider operations and data functions, and designing processes that improve Oscar's capabilities in serving members and providers. You and your team will do this by working with partners across Operations, and cross-functionally, partnering with product as well as other operations stakeholders to take your ideas from vision to implementation.
You will report to the Senior Director, Provider Operations.
Work Location:
Oscar is a blended work culture where everyone, regardless of work type or location, feels connected to their teammates, our culture and our mission.
This is a hybrid role in our Los Angeles, California office. You will work part of the time in the office and part of the time remote / work-from-home. #LI-Hybrid
Pay Transparency:
The base pay for this role is: $158,400 - $207,900 per year. You are also eligible for employee benefits, participation in Oscar's unlimited vacation program, company equity grants and annual performance bonuses.
Responsibilities
Lead, coach and develop a high-performing team of managers and their reports
Provide structure and support for your team, allowing them to keep their focus on delivering key initiatives
Using industry best practices, ensure the processes and tools designed in the Provider Data Operations space are extensible, efficient and scalable using the most up to date technologies and people strategy.
Partner closely with operations, product, technical and market stakeholders to deliver the next generation of provider operations capabilities.
Become a trusted partner to our business operations organization and sales partners, enabling delivery of growth and expansion targets
Develop foundational processes for our scaling provider data and contracting
Lead team to surface data, process, and technology issues through proactive identification, measurement, and monitoring of our operations; partner cross functionally to develop end-to-end strategy that leverages these insights to meet expectation of a lead health plan in the industry
Own team vision and strategy including quarterly vital setting and both Ops engineering and collaborative product roadmap
Partner with Business Operations in new expansion market strategies, leading initiatives that support provider operations strategy as well as Go-to-Market and Product implementations.
Identify automation opportunities where stable processes have been implemented and are sustainable to gain efficiencies by adding technical tooling in place of human intervention.
Identification of administrative expense savings through process improvement, tooling investments, offshoring or vendor partnerships.
Qualifications
A bachelor's degree or 5+ years of operating experience
10+ years of work in operations, health insurance, data analysis and/or consulting
5+ years of experience building, coaching and developing operational teams
5+ years experience with network operations, provider data management and contracting processes
5+ years prior successful experience developing and managing large scale initiatives coordinating with internal and external stakeholders
5+ years of experience designing and improving business process for optimization as well as standing up accompanying operating and technical procedures
Strong ability to use data in decision making and to tell the story for investment.
Strong program management and organizational skills.
Proficiency in Excel/Google Sheets
Strong presentation and executive communication skills
Experience with strategic programs that required successful presentation of business cases to obtain C-suite leadership agreement.
Bonus points
Process Improvement or Lean Six Sigma training
Knowledge of SQL
Startup experience
Experience in understanding and enhancing data model/management processes
Experience with service operations organizations.
This is an authentic Oscar Health job opportunity. Learn more about how you can safeguard yourself from recruitment fraud here.
At Oscar, being an Equal Opportunity Employer means more than upholding discrimination-free hiring practices. It means that we cultivate an environment where people can be their most authentic selves and find both belonging and support. We're on a mission to change health care -- an experience made whole by our unique backgrounds and perspectives..
Pay Transparency:
Final offer amounts, within the base pay set forth above, are determined by factors including your relevant skills, education, and experience.
Full-time employees are eligible for benefits including: medical, dental, and vision benefits, 11 paid holidays, paid sick time, paid parental leave, 401(k) plan participation, life and disability insurance, and paid wellness time and reimbursements.
Reasonable Accommodation:
Oscar applicants are considered solely based on their qualifications, without regard to applicant's disability or need for accommodation. Any Oscar applicant who requires reasonable accommodations during the application process should contact the Oscar Benefits Team (accommod[email protected]) to make the need for an accommodation known.