Senior Software Engineer/Manager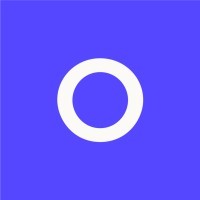 Oscar Health
Software Engineering
Remote
Posted on Wednesday, July 19, 2023
Hi, we're Oscar. We're hiring a Senior Software Engineer/Manager to join our Data Platform team.
At Oscar, we are re-envisioning healthcare by bringing technologists and industry experts together. We believe that great technology can revolutionize the operations and infrastructure underlying today's healthcare and insurance systems, and is key to delivering transformative experiences for our members and the medical experts who provide their care. Oscar engineers work on some of the most challenging problems in tech — helping users navigate the complex health industry through beautiful user applications, elegant distributed system design, making sense of noisy data, statistical learning, and language theory. We invest in our people, our tools, and our processes so we can focus on solving big problems while learning from one another.
About the role
As the tech-lead and manager of the Data Platform team, you will be joining a tight-knit group of engineers who build systems and products that keep our business up and running. As part of our product suite, Data Platform administers Oscar's usage of Google BigQuery as a data warehouse, and builds applications for internal customers to interact with it efficiently.
In this role, you'll collaborate closely with stakeholders in the Data Science and Product Engineering teams to architect and build new tools that improve Oscar's ability to provide healthcare efficiently. You will write software primarily in Golang (with some occasional Python), deploy it on AWS with Kubernetes, and manage infrastructure elements with Terraform.
Responsibilities:
Collaborate with technical product management and stakeholders to create technical solutions that will solve problems effectively.
Design, build, and maintain highly available and scalable infrastructure systems, ensuring maximum uptime and performance for our applications and services.
Identify and proactively address potential performance bottlenecks, security vulnerabilities, and reliability issues.
Stay up-to-date with industry trends and emerging technologies in site reliability engineering, and apply them to enhance our infrastructure and processes as appropriate.
Work Location:
Oscar is a blended work culture where everyone, regardless of work type or location, feels connected to their teammates, our culture and our mission.
If you live within commutable distance to our New York City office ( in Hudson Square), our Tempe office (off the 101 at University Ave), or our Los Angeles office (in Marina Del Rey), you will be expected to come into the office at least two days each week. Otherwise, this is a remote / work-from-home role.
You must reside in one of the following states: Arizona, California, Colorado, Connecticut, Florida, Georgia, Illinois, Iowa, Maryland, Massachusetts, Michigan, New Hampshire, New Jersey, New Mexico, New York, North Carolina, Ohio, Oregon, Pennsylvania, Rhode Island, Tennessee, Texas, Utah, Virginia, Washington, or Washington, D.C. Note, this list of states is subject to change. #LI-Remote
The base pay for this role is: $174,400 - $228,900 per year. You are also eligible for employee benefits, participation in Oscar's unlimited vacation program, company equity grants, and annual performance bonuses.
Requirements:
Minimum of 6 years of industry experience in software engineering and/or site reliability engineering.
Strong hands-on coding experience with Golang or Python, and delivering systems from end-to-end through all phases of the software development lifecycle (including design, development, testing, deployment).
Familiarity with AWS and/or GCP and developing with containers (Docker, Kubernetes) in cloud computing environments.
Experience in mentoring and training.
Bonus points:
Experience in ML model development, orchestration, deployment, monitoring, and support
Exposure to deep learning approaches and modeling frameworks (PyTorch, TensorFlow, Keras, etc.).
Familiarity with Kubeflow or similar platforms like MLflow or SageMaker.
Experience mentoring and teaching software development best practices to data scientists.
This is an authentic Oscar Health job opportunity. Learn more about how you can safeguard yourself from recruitment fraud here.
At Oscar, being an Equal Opportunity Employer means more than upholding discrimination-free hiring practices. It means that we cultivate an environment where people can be their most authentic selves and find both belonging and support. We're on a mission to change health care -- an experience made whole by our unique backgrounds and perspectives..
Pay Transparency:
Final offer amounts, within the base pay set forth above, are determined by factors including your relevant skills, education, and experience.
Full-time employees are eligible for benefits including: medical, dental, and vision benefits, 11 paid holidays, paid sick time, paid parental leave, 401(k) plan participation, life and disability insurance, and paid wellness time and reimbursements.
Reasonable Accommodation:
Oscar applicants are considered solely based on their qualifications, without regard to applicant's disability or need for accommodation. Any Oscar applicant who requires reasonable accommodations during the application process should contact the Oscar Benefits Team (accommod[email protected]) to make the need for an accommodation known.