Software Engineer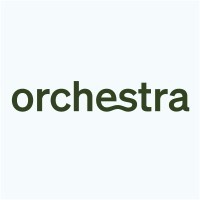 Orchestra
Software Engineering
San Francisco, CA, USA
Posted on Friday, August 18, 2023
Company Mission
We believe that science goes faster when organizations work together. Over the past several years, fundamental breakthroughs in biology have dramatically expanded our ability to treat disease, engineer crops, and produce sustainable consumer & industrial goods. This growth in complexity has driven a significant degree of specialization, ushering in a networked paradigm of product development.
The discovery, development, and manufacturing of biotechnology products is shifting away from singular institutions and becoming a collaborative process between biotech upstarts, contract research & manufacturing groups, and biopharma organizations. The collaborative efforts seen during the COVID-19 pandemic—where testing, treatments, and vaccines were the result of the unified work across multiple companies—are not just an exception but are becoming the norm in biotech product development.
Despite this transformation in biotechnology R&D, software hasn't kept up. Working across organizational boundaries remains as challenging as ever, increasing operational burden & adding avoidable risk. Orchestra is creating purpose built software to make biotech collaboration a click away.
Who We Are
Orchestra was founded in the fall of 2022, out of a passion to use biotechnology to improve human health, and frustration with the lack of modern tools to help scientists do their best work. The founding team has significant experience creating industry leading R&D software at companies like Benchling, as well as building world class products at Apple and Salesforce. Orchestra raised a seed round from Andreessen Horowitz, Definition Capital, Insight Partners & 8VC.
Who We're Looking For
We're looking for a Software Engineer to help build and scale the product. Ideally you have 3+ years of professional software development experience.
You are likely a great fit if you're interested in one or more of the following:
- Building collaboration systems, i.e. productivity software or data platforms
- Creating products for complex domains that drive work in the physical world
- Making a massive impact on the product and business of an early stage company
A passion or interest in health and life sciences is a plus; experience in these domains is not a requirement. We are agnostic to tech stack/specialization as long as you are excited to dive into areas that you may be less familiar with.
Our Culture
As a team, our values are:
- Serving Scientists: the ultimate goal of our product(s) is to accelerate the discovery & application of novel scientific products. We aim to serve them with humility & respect, and deliver on product experiences that allow them to operate at the top of their license.
- Being Force Multipliers: we're a small company with large ambitions. Every single one of us is responsible for creating disproportionate impact for our customers, the company, and our peers.
- Diversity of Background; Unity of Values: we actively embrace folks from a variety of backgrounds, and work hard to confront bias & build a diverse organization. We find common ground in these shared values.
- Finding the Steel Thread: we have customers who span a range of scientific use cases. We aim to find common solutions to diverse problems that elegantly serve the needs of scientists.
- Rigorous Thinking; Decisive Action: we apply structure & research to meaningfully reduce risk in decision-making, rather than to paper over indecision.
Interested? Become Part of Our Symphony
Every person we hire at this stage will help actively shape our product and culture - if any of this resonates, please reach out. You can reach us at [email protected].
We provide equal employment opportunities to all applicants without regard to race, color, religion, age, sex, national origin, disability status, genetics, protected veteran status, sexual orientation, gender identity or expression, or any other characteristic protected by law.