Senior Vice President, Technical Operations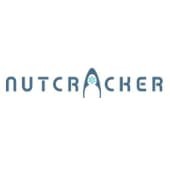 Nutcracker Therapeutics
IT, Operations
Emeryville, CA, USA
Posted on Tuesday, September 19, 2023
Pick a challenge that is bigger than your lifetime.
New ideas are all around us, but only a few will change the world. That's our focus at Nutcracker. We are an early-stage company looking at mRNA and its production in a completely different way. We are challenging the conventional and merging both innovative science with engineering to not just save lives, but to improve the manufacturing and delivery of critical health solutions. Yes, as our name implies, we are working to crack some of the toughest scientific and engineering nuts out there. If you are driven to discover, create, and inspire something that moves science and technology forward, and lasts a lifetime and beyond, you're ready to be a Nutcracker.
We are seeking a seasoned Tech Ops leader to provide oversight, development, and execution of a comprehensive operations strategy. The SVP, Technical Operations will possess extensive biotech/pharma expertise and bring a strategic and hands-on approach as we achieve operational excellence within our organization. This is a great opportunity for someone who is excited about making a strong and positive impact in a growing, bio-tech start-up!
Responsibilities:
Lead CMC and cross-functional drug development activities to advance Nutcracker product pipeline through successful regulatory submissions
Manage the establishment of procedures for maintaining high standards of manufacturing operations to ensure compliance with safety regulations and corporate quality standards
Lead/direct activities linked to early development, pre-IND, and early phase clinical supply of a novel class of therapeutics and develop platform processes for the mRNA to expedite the development activities
Lead/direct the organization to deliver on a qualified GMP facility and the execution of operational readiness activities in order to enable successful start-up of the facility
Provide technical leadership on process and analytical development, transfer, and qualification activities in support of template/drug substance/drug product release, process characterization and optimization
Lead the Development and Manufacturing organization in driving the execution and improvement of core workflows
Develop and implement capacity models to identify bottlenecks and drive site growth and productivity improvements
Provide guidance and oversight for plans for process and platform improvements and troubleshooting initiatives
Provide technical support to R&D team to develop assays and processes that are ready for tech transfer, and for internal use with lot-release
Establish, track, trend, analyze and report key performance indicators and establish product specifications throughout product development lifecycle
Ensure unavoidable technical issues do not prevent success
Effectively communicate with senior management and advise on key strategic decision making
Assist Quality Assurance as needed for internal and external audits
Mentor members of the development and manufacturing teams to foster growth and leadership within Nutcracker
Leadership and direction over efficiency, quality, and the growth and wellbeing of the team
Develop an engaged and high-performing team
Actively participate in Nutcracker sustainability and culture initiatives
The position will be filled at a level commensurate with experience
Requirements:
Senior level leader with a proven track record of complex program management and cross disciplinary organizational management. A minimum of 15 years of experience in a small, mid-size and larger corporate environment (preferred). Demonstrated success of effectively leading change and organizational growth through strategic planning. Solid and effective oral and written communication skills. Personal qualities include the ability to inspire and motivate.
Ideal candidates will have extensive biotechnology experience (ideally mRNA) working within senior operational management. The candidate must have broad experience within the industry (i.e. Operations, Development, Quality and Regulatory) and demonstrate outstanding leadership and ambition. The incumbent should come from a strong project background, having had experience managing multiple projects including both technical and financial oversight.
Experience as a strategic development leader and creator and leader of technical functions (e.g. CMC, Technical Operations, Process & Analytical Development). Thorough knowledge of cGMP, GLP, FDA and international regulatory requirements (standards) and mastery of cross-functional drug development pathways and all aspects of CMC development and supply. Significant experience with interfacing with health authorities, including as key responsible executive for Module 3 and CMC meetings with Health Authorities.
BS, MS or Ph.D in a relevant scientific/engineering discipline (e.g. chemical engineering, biochemistry, biology, etc.) with 15 or more years of industrial experience in the field of pharmaceutical/biotechnology. Considerable experience in all aspects of drug substance and drug product delivery through early phase clinical supply (operations, process and analytical development, qualification, process control, and quality assurance). Thorough knowledge of mRNA and biotech manufacturing techniques obtained in a cGMP facility. Demonstrated people management and organizational development experience along with multimillion-dollar capital management experience preferred.
Language Ability: Ability to read, analyze, and interpret the most complex documents. Ability to effectively communicate with regulatory health authorities via written submissions and responses, as well as face-to-face discussions. Can effectively respond to complex investigations and drive risk-based decision making. Excellent technical writing and presentation skills with experience presenting to the BOD or senior executive personnel to convey vision, strategy, and plans.
Reasoning Ability: Ability to apply principles of logical or scientific thinking to a wide range of intellectual and practical problems. Ability to successfully navigate at an enterprise level, considering the inputs from all aspects of the business to drive decision-making in the best interest of Nutcracker.
The expected salary range for the Senior Vice President, Technical Operations is $360,000 to $385,000, based on candidate experience, education, location, and other job-related factors. Employees are also eligible to participate in benefits including Medical, Dental, Vision, Life Insurance, 401(k), PTO plan and employee stock options.
Nutcracker Therapeutics is an early stage life science company building a workplace where highly collaborative and diverse teams thrive. If your best work is performed in a fast-paced entrepreneurial work environment where meaningful work is mastered each day, we'd love to hear from you.
Nutcracker Therapeutics is an equal opportunity employer and values diversity, as such, we do not unlawfully discriminate on the basis of race, color, religion, citizenship, political activity or affiliation, marital status, age, national origin, ancestry, physical or mental disability, medical condition (as defined under California law), veteran status, sexual orientation, gender identity, gender expression, sex or gender (which includes pregnancy, childbirth, breastfeeding, or related medical conditions), taking or requesting statutorily protected leave, or any other basis protected by law.
Agency Disclaimer:
Nutcracker Therapeutics, Inc. (hereafter, Nutcracker) does not accept unsolicited resumes from recruiters or employment agencies in response to the Nutcracker Careers page or a Nutcracker social media post. Recruiters, agencies and other persons need to have written agreement with Nutcracker, and written approval from a Nutcracker Human Resources representative, to submit resumes for a specific position in order to receive credit. Nutcracker will not consider or agree to payment of any referral compensation or recruiter fee relating to unsolicited resumes and without a written agreement. Nutcracker explicitly reserves the right to hire said candidate(s) without any financial or other obligation to the recruiter or agency. Any unsolicited resumes, including those submitted to hiring managers, are deemed to be the property of Nutcracker.