Manager / Senior Manager Quality Assurance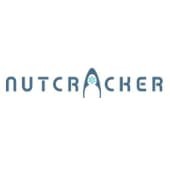 Nutcracker Therapeutics
Quality Assurance
Emeryville, CA, USA
Posted on Wednesday, May 17, 2023
Pick a challenge that is bigger than your lifetime.
New ideas are all around us, but only a few will change the world. That's our focus at Nutcracker. We are an early-stage company looking at mRNA and its production in a completely different way. We are challenging the conventional and merging both innovative science with engineering to not just save lives, but to improve the manufacturing and delivery of critical health solutions. Yes, as our name implies, we are working to crack some of the toughest scientific and engineering nuts out there. If you are driven to discover, create, and inspire something that moves science and technology forward, and lasts a lifetime and beyond, you're ready to be a Nutcracker.
The Manager/Senior Manager, Quality Assurance, will be an integral part of the Quality team that is building and executing phase-appropriate Quality Assurance (QA), Quality Systems (QS), and Qualification & Validation (Q&V) programs in support of advancing therapeutic candidates using our novel microfluidic based manufacturing systems (NMU – Nutcracker Manufacturing Unit). The incumbent will apply their strong cGMP experience, foster open communication, and pursue data-driven as well as risk-based approaches.
With senior management support, the Manager/Senior Manager will execute and support the delivery of the qualification program, ensuring equipment and systems are qualified and in an operational state of compliance associated with cGMP manufacturing environments. This individual will work closely with System Owners and Equipment End Users to oversee the qualification program, and to investigate and resolve non-conformances encountered during qualification activities.
The Manager/Senior Manager will broadly support the Quality organization and provide expertise and tactical execution of change control, batch release, internal audits, and deviation investigations. The Manager/Senior Manager will participate in internal and health authority audits, support document control, training and records management and assist in building a culture of quality.
Responsibilities:
Develop and execute Quality strategies for Phase appropriate Quality Assurance for clinical phases (Phase I to III)
Define and execute the qualification strategy associated with operations, covering a range of facilities, utilities, equipment and processes in accordance with project timelines
Provide cross functional quality leadership and act as a GXP compliance subject matter expert on technical matters involving analytical testing and disposition, quality investigations, qualification, data integrity, and facility, laboratory, and manufacturing operations
Lead/Participate in compliance governance activities such as, but not limited to, Change Control Review Boards and Quality Management Review
Perform audits in support of the internal audit programs and support third party/regulatory inspection programs
Review/Approve GXP documentation including, but not limited to, SOPs, batch records, qualification protocols, etc.
Develop Standard Operating Procedures (SOPs) using clear and precise language
Apply a risk-based, data-driven, and continuous improvement mindset in support of compliance and process optimization opportunities.
Support Global Regulatory filings as required.
Develop and manage business relationships with consultant firms as required.
Requirements:
A bachelor's degree in biology, chemistry, or engineering, or another relevant field.
A Minimum of 5 years experience in cGMP environments in pharmaceutical, biotech, or related industry.
Sound knowledge of GxP regulations
Sound knowledge of pharmacopeia
Strong understanding of qualification principles including but not limited to facilities, utilities, equipment, and systems
Excellent technical documentation generation and review skills
Outstanding interpersonal, communication and negotiation skills
An unwavering commitment to safety, ethics, integrity, and building a quality culture.
Nutcracker Therapeutics is an early stage life science company building a workplace where highly collaborative and diverse teams thrive. If your best work is performed in a fast-paced entrepreneurial work environment where meaningful work is mastered each day, we'd love to hear from you.
Nutcracker Therapeutics is an equal opportunity employer and values diversity, as such, we do not unlawfully discriminate on the basis of race, color, religion, citizenship, political activity or affiliation, marital status, age, national origin, ancestry, physical or mental disability, medical condition (as defined under California law), veteran status, sexual orientation, gender identity, gender expression, sex or gender (which includes pregnancy, childbirth, breastfeeding, or related medical conditions), taking or requesting statutorily protected leave, or any other basis protected by law.