Family Advocate (Medical Assistant)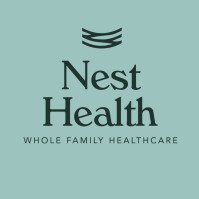 Nest Health
Legal
New Orleans, LA, USA
Posted on Friday, September 15, 2023
About Nest Health
Nest Health is an early-stage value-based healthcare company that delivers high quality, whole person-centered primary care to families with young children by addressing the medical, behavioral, nutritional and social needs of the whole family at home, supplemented by 24/7 telephonic and virtual access. Using an approach deployed by an interdisciplinary care team of clinicians and community health workers, our model dramatically expands access and improves outcomes by not requiring busy families to travel to different locations for care, juggle child care, or arrange transportation.
Nest was founded by Dr. Rebekah Gee, the former Secretary of Health for the State of Louisiana and the former CMO for Medicaid and the Title V program, and has funding and support from the venture capital firm, 8VC. Employees joining Nest Health will be part of a founding team building a mission-driven organization dedicated to advancing health equity in the communities we serve. Employees will have the opportunity to develop and grow with the company, and will receive paid holidays and vacation, health, vision and dental coverage, equity in Nest Health, and the ability to contribute to a 401K.
Role Summary
The Medical Assistant & Family Advocate is a vital member of the Nest Health interdisciplinary care team who has training and experience as a Medical Assistant (MA) equipped to provide direct patient care to adults and children in the home setting (under the supervision of an authorized clinician), and has lived experience with the communities served by Nest Health. The MAFA is an MA whom Nest will train as a Family Advocate, who excels at maintaining a calm and personable demeanor, in order to ensure that families feel at ease before, during and after every encounter with the Nest Health care team (via in person and virtual care delivery). The MAFA has excellent interpersonal skills, which enables effective collaboration with patients, doctors, nurses and other professionals while centering trust and maintaining a strong connection to Nest Family members. The MAFA coordinates services delivered by Nest Health and helps refer to external health and social care providers that address the medical needs (access to quality primary and specialty care) and refers to programs that address the social drivers of health (food insecurity, housing instability, domestic violence, financial hardship and lack of access to transportation, for example).
[RG1]
[JW2]
Accountabilities & Outcomes
Medical Assistant Duties
●
Directs patient care and support for a panel of patients in the home setting which may include but not be limited to the following:
○
Performs tasks under the direction of the NP, PCP, Pediatrician or authorized clinicians including taking vital signs, updating patient history, collecting blood, urine and stool specimens and assisting clinicians with exams. Inputting patient data into the practice management system
○
Interviews patients and records medical history, and prepares patients for medical visits
○
Conducts health screenings using standardized, evidenced-based tools
○
Assists providers in procedures using sterile or aseptic techniques
○
Promotes patient self-management by providing patient education, appointment reminders and support in collaboration with the care team
○
Completes accurate EMR documentation of patient information and services provided per the requirements of Nest Health
●
Effective teamwork, communication and collaboration as part of an interdisciplinary care team
○
Demonstrates understanding of patient registration, administrative workflows and prior authorization processes
○
Collaborates with the care team to conduct pre-visit planning and post-visit follow-up
○
Maintains a cooperative relationship among care teams by communicating information; responding to requests; and participating in team problem-solving
○
Adapts to changes in practice operations, workflows and patient needs as they emerge
●
Answers phones and texts, responds to inquiries and triages calls to appropriate personnel
●
Coaches virtually to adhere to infection control standards including, but not limited to, hand hygiene, use of PPE, and isolation of patients with known infectious disease.
●
Participate in basic breastfeeding education training and identify common breastfeeding challenges .
[RG3]
[RG4]
[5]
Identifies when it's appropriate to refer breastfeeding mom to lactation professionals for additional support
●
Helps families prepare for home visit to make sure there is a reasonable space and sterile environment for NP to do home visiting exam. Will complete these duties virtually. Fulfills clerical responsibilities which may include, sending/receiving/scanning medical records, obtaining diagnostic reports, hospital notes & referral information, completing forms/requisitions, managing the charting process & sending specimens to labs
●
Monitors and ensures clinical equipment is functioning properly and undergoes regular equipment maintenance; escalates issues to supervisor
●
Regularly checks dated material, laboratory tests, medications, etc. for expiration dates and documents appropriately
Family Advocate Duties
●
Provides information and assistance through advocacy, navigation support and education to Nest families on availability and eligibility of health and social care services
●
Supports and motivates families to achieve their health goals by coaching them through behavior change and identifying their strengths and family, community support systems
●
Conduct in home assessments on social needs such as food insecurity, housing issues, legal needs, insurance or other health care coverage, or transportation and provide referrals as needed
●
Work with technology team to develop software and operational workflows built to support care teams.
Skills & Competencies
●
Demonstrated strong communication and interpersonal skills; demonstrated ability to interact with multiple constituencies and exercise "people skills"
●
Demonstrates ability to exercise standards of professionalism, including appearance, presentation and demeanor
Required Experience & Qualifications:
●
Successful completion of a six month to one year course in Medical Assisting at an accredited school
●
High School Diploma or equivalent required: 1-3 years of relevant experience
●
Vital Signs and phlebotomy experience: 1 year
●
EMR Systems experience: 1 year
●
Experience in counseling, community work or community health activities in a government agency or community-based organization engaged in providing services to the public, assisting members of the community in obtaining services is a plus
Travel & Physical Requirements
●
This is a New Orleans based role, but travel may be required to Baton Rouge and surrounding areas
●
Unrestricted driver's license + auto insurance in the State of Louisiana (mileage reimbursed)
●
Ability to lift (or pull) 20 pounds
Covid 19 Vaccination - Please Read:
Nest Health requires all employees to provide proof that they have been fully vaccinated for COVID-19. Any individuals subject to this requirement may request an exemption based on a sincerely held religious belief or medical need. Such requests will be subject to review and approval by Nest Health, and exemptions will be granted only if Nest Health can provide a reasonable accommodation in relation to the requested exemption.
Nest Health celebrates the diversity of our patient population and seeks diversity on our team. We are an equal opportunity employer, indiscriminate of race, religion, ethnicity, national origin, citizenship, gender, gender identity, sexual orientation, age, veteran status, disability, genetic information, or any other protected characteristic.