Medical Coder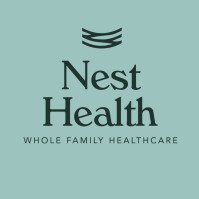 Nest Health
Software Engineering
Remote
Posted on Tuesday, September 12, 2023
Nest Health, launched in New Orleans, LA, is Nest Health is a new, whole-family healthcare practice delivering convenient and compassionate house calls and virtual care to parents and their kids. Nest makes healthcare easy for moms, dads, babies, kids and teens living in the same home. With evening and weekend appointments, house calls, virtual visits, same-day and next-day availability, plus a 24/7 nurse line, families do not need multiple appointments, extra time off work, childcare or transportation to get the help and care they need, when they need it.
We are guided by our CHARJ, the Nest core values:
Collaboration – We collaborate with each other, with families and with the communities we serve
Humility – We recognize that our teammates and our member families often have the answers
Authenticity – We bring our diverse experiences and real selves to our work
Resourcefulness – We are builders and problem solvers
Joy – We bring joy to our work and our member families
Nest was co-founded by Dr. Rebekah Gee, the former Secretary of Health for the State of Louisiana and the former CMO for Medicaid and the Title V program; and Rebecca Kavoussi, former Western US President at Landmark Health and former head of global clinical operations at Babylon Health. Employees will be afforded an opportunity to develop and drive their careers with this fast paced and innovative company while receiving competitive compensation, paid holidays, vacation, excellent medical health, vision and dental coverage; short term and long term disability coverage; and the ability to contribute to a 401K.
Role Summary
As a Medical Coder you will utilize your coding experience and expertise in the accurate coding of patient medical records. You serve as a subject matter expert in
ICD.10
, AHA Coding Clinic for
ICD.10
CM and CMS Medicare and Medicaid requirements for diagnostic coding.
What You'll Do
·
Accounts for coding and abstracting of patient encounters, including diagnostic and procedural information, significant reportable elements, and complications. This is done in adherence with
ICD.10
Official Guidelines for Coding and Reporting, AHA Coding Clinic for ICD.9 CM and
ICD.10
CM, and CMS Medicare and Medicaid requirements for diagnostic coding.
·
Researches and analyzes data needs for reimbursement.
·
Analyzes medical records and identifies documentation deficiencies.
·
Reviews and verifies that documentation supports diagnoses, procedures, and treatment results.
·
Identifies diagnostic and procedural information.
·
Audits clinical documentation and coded data to validate documentation supports services rendered for reimbursement and reporting purposes.
·
Assigns codes for reimbursements, research and compliance with regulatory requirements utilizing guidelines.
·
Follows coding conventions. Serves as coding consultant to care providers.
·
Identifies discrepancies, potential quality of care, and billing issues.
·
Researches, analyzes, recommends, and facilitates plan of action to correct discrepancies and prevent future coding errors.
·
Identifies reportable elements, complications, and other procedures.
Experience, Qualifications & Skills
·
High school diploma, GED, or suitable equivalent required.
5+ years recent outpatient medical coding experience required. CMS HCC Risk Adjustment and Quality experience preferred.
·
Must possess one of the following coding credentials: CPC, CCS, CCS-P, RHIT, or IA. Outpatient CDI credential from AAPC or ACDIS preferred.
·
Auditing experience preferred.
·
Proficient computer skills.
·
Excellent communication skills, both verbal and written.
·
Strong people skills and ability to build supportive relationships with providers.
·
Outstanding organizational skills and an ability to operate efficiently and independently.
Nest understands that job requirements sometimes exclude people who identify with historically marginalized groups from applying to jobs for which they are qualified. Even if you don't meet 100% of the requirements listed, or if you achieved these requirements through unconventional channels, we encourage you to apply.
Travel & Physical Requirements
·
Prolonged periods sitting at a desk and working on a computer.
Covid 19 Vaccination - Please Read:
To protect the health and safety of our employees, we require any employee conducting in-person work to be fully vaccinated against COVID-19 by their start date. Any individuals subject to this requirement may request an exemption based on a sincerely held religious belief or medical need. Such requests will be subject to review and approval by Nest Health, and exemptions will be granted only if Nest Health can provide a reasonable accommodation in relation to the requested exemption.
Nest Health celebrates the diversity of our patient population and seeks diversity on our team. We are an equal opportunity employer, indiscriminate of race, religion, ethnicity, national origin, citizenship, gender, gender identity, sexual orientation, age, veteran status, disability, genetic information, or any other protected characteristic.