Machine Learning Engineer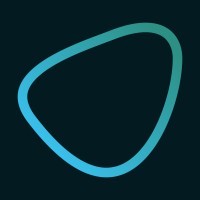 Model Medicines
Software Engineering
Amsterdam, Netherlands
Posted on Friday, May 19, 2023
Model Medicines is transforming drug discovery to create Phase II/III ready drug candidates. We work across all indications, from viral targets to oncology and gastrointestinal, and seek to combine fundamental biochemical interactions in one holistic approach that is sharpened on all these applications. We seek a machine learning engineer, a recent graduate from a quantitative discipline with strong Python skills and experience building and testing machine learning applications. You will be working on our core predictive algorithms at the crossroads of chemical/biological sciences, computing, and drug discovery. We are pushing the frontiers of science, and you are encouraged to publish scientific progress when permitted by other business objectives.
The exciting challenge we work on is to develop computational methods to predict molecular structures that elicit an effect when binding to target proteins. We aim to combine novel experiments, novel protein folding techniques, and machine learning algorithms to come to more powerful solutions than anyone before
us. Together
with a small and agile team of scientists and engineers, you will contribute with new ideas and original research for machine learning methods to discover new drugs. You will work on projects ranging from algorithm development to analyzing prediction results. We value a collaborative and transparent culture that fosters scientific and technical discussion. We strongly believe that data wins over opinions, and aim for as little dogma as possible in our decision-making.
Requirements
Recent graduate from a Ph.D. or M.Sc. program in Computer Science, Statistics, Physics, or related discipline
Strong understanding of machine learning/deep learning models, experienced with common data science software stacks (Python, PyTorch, scikit-learn)
Hands-on experience with the application of machine learning to biology and chemistry
Understanding the fundamentals of biomolecular interactions
Out-of-the-box thinker and innovative problem solver
Desire to acquire new knowledge and experience in biology and chemistry
Strong written and verbal communication skills
Model Medicines is transforming drug discovery by leveraging the historical compendium of drug development data and unbiased AI to create Phase II/III-ready drug candidates in days rather than decades. This is the future of the pharmaceutical industry.
Values We Live By:
Respect - Respect for patients first and foremost
Innovation - Tech that reliably discovers drug candidates in days rather than decades
Restore Hope - We give hope back to patients who have lost it along the way
Unbiased - We work with the best to do our best, regardless of origin
Limitless - We are not afraid to challenge norms and tackle the big problems head on