Sr. Associate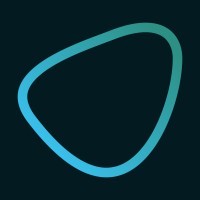 Model Medicines
Operations
La Jolla Ranch, CA, USA
Posted on Thursday, April 13, 2023
We're seeking a Sr. Associate to join the team at Nex3. This new hire will manage a portfolio of investments in early-stage technology companies, focusing on identifying and evaluating investment opportunities, conducting due diligence, and supporting portfolio companies as they grow. Daily, this position will manage a full multi-stage deal flow pipeline, engage with portfolio founders and company leadership, collaborate with internal teams to ensure a smooth investment process for our portfolio founders, and frequently partner with fund leadership, stakeholders, and relationship managers within Nex3. This role will also support fund reporting and analysis needs and can expect to further iterate on and work to optimize our processes and approach. This role will develop expertise in how Nex3 makes investment decisions, how venture capital firms manage deployment and pacing, and understand the nuances of different deal structures and negotiation.
Role and Responsibilities
Daily management of portfolio deal flow and the associated activity necessary to execute follow-on investments.
Collaborate with Nex3 leadership, the broader Capital team, and operating teams to ensure alignment of processes and outcomes for high investment acceptance.
Conduct due diligence on potential investments, including financial analysis and market research
Support portfolio companies as they grow, including providing strategic guidance and helping to identify and secure resources
Monitor the performance of portfolio companies and provide regular updates to the investment team and board of directors
Continue updating and iterating on our documentation and cross-collaborative materials to reflect current state for business continuity.
Iterate on and support fund reporting and analysis needs, including identifying key drivers of portfolio performance, how market trends may be impacting fundraise activity, etc.
Qualifications
2-4 years work experience at a venture capital or technology firm, or in asset management
Organized, reliable team player and self-starter able to prioritize, adapt, and execute daily work streams and projects concurrently.
Process-oriented, proactive, deadline-observant, efficient, thorough, deliberate with time management, strong attention to detail and providing a great customer experience.
Ability to take initiative, experiment, recognize and propose opportunities for improvement
Personal Characteristics
A bachelor's degree in Business and or Science degree in Computer Science and or a Masters in a similar field
Energetic, rising star, executive presence with professionalism. Someone who builds trust and respect with the firm's investing team, LPs, office staff, and outside service providers. A highly skilled communicator, who is equally comfortable addressing the GPs, internal staff, and LPs
An ability to listen, understand, and communicate effectively in a wide variety of contexts and with a wide variety of people
Assertive, straightforward, strategic thinker, tireless
Comfortable operating in a partnership environment
Excellent interpersonal skills with high emotional intelligence
A passion for helping entrepreneurs succeed
Thinks outside the box and leans into areas of opportunity
This is a full-time salary position with a compensation range between $70,000-$90,000 based on experience, location, and education. We are open to hiring a remote employee in California, South Carolina, New Jersey, New York, Virginia, Georgia, Florida, Oregon, Colorado, or Texas.
Launched in 2017, Nex Cubed is a global investor and innovation partner that empowers startups, investors, corporates, academia, and governments to bring new technologies to market, helps rising companies scale, and provides paths to liquidity - the power of three.
Through our global innovation platform that includes Sway Ventures (VC) and Altriarch (private equity), we innovate, invest in, accelerate, and scale digitally enabled companies. We accomplish this by developing Centers of Excellence (COE) around key verticals that are ripe for innovation. Each COE consists of best in class entrepreneurs, investment partners, industry experts, and government leaders.
Over the last 5 years, Nex Cubed has established itself as a leader in corporate innovation and startup acceleration, creating a global ecosystem of 3 industry-specific COEs (Frontier Tech, Digital Health, and FinTech), 81 portfolio companies, 20+ corporate partners, 100+ investment partners, 50+ strategic advisors, and over 140 mentors. To date, Nex Cubed portfolio companies have an aggregate value of over half a billion dollars and nearly 60% of the Nex Cubed portfolio is led by female or minority founders.