JD00057 - Chief Accountant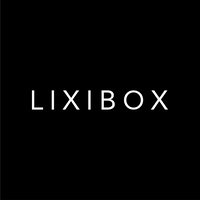 Lixibox
Accounting & Finance
District 1, Ho Chi Minh City, Vietnam
Posted on Wednesday, May 17, 2023
---
Job description:
- Organize and manage the activities of the Finance and Accounting
Department;
- Strictly control the legality of all documents in accordance with regulations
and company regulations; related tax regulations.
- Direct, inspect, and control arising accounting operations;
- Prepare management reports, consolidated reports of the Group, and reports
according to the regulations of the State and the tax authorities. Working with
relevant authorities;
- Direct, control, organize, arrange, store, and preserve documents and books
according to regulations;
- Ensure accurate compilation, analysis, and reporting of accounting data;
- Advise the Board of Directors on the improvement of the Company accounting management system;
- Carry out transactions with banks in obtaining credit (if any).
- Working and providing data for annual audit.
- Control promotions in accordance with the law.
- Coordinating to perform other tasks as requested by the Director
Requirements:
- At least 5 years of experience in a similar position or General Accountant
position in corporations.
- Graduated from university with a major in finance and accounting.
- Mastering Enterprise Law, Commercial Law, Accounting Law, Tax Law
(Level: Advanced), and Vietnamese accounting standards.
- Good analytical and analytical thinking skills.
- Ability to train, guide and develop professional skills for subordinates.
- Preference will be given to candidates with experience in the e-commerce
industry
- Good at English is an advantage.
Benefits:
- Salary: Negotiate
- PVI Care Health Insurance
- Home-cooked lunch, coffee, tea break at the office
- Yoga Class, Ping pong at the office
- Parking - Monthly parking is covered by the company
- Happy hour party, team building party
- Discount code for employee
- Performance Bonus: will be calculated and determined based on the company's profitability at the end of the year.
---