JD00056 - Sale Promotion Account Executive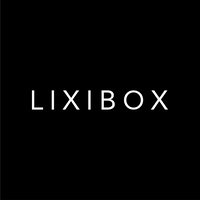 Lixibox
Sales & Business Development
District 1, Ho Chi Minh City, Vietnam
Posted on Monday, May 15, 2023
---
Job description:
Lixibox is a full-stack one-stop omni-channel solution for luxury affordable brands to reach GenZ consumers in Vietnam, one of the fastest growing regions in the world. We focus on optimizing operations by leveraging an in-house agency and the in-house technology solutions to bring the most affective brand launching that would benefit the end consumers.
Join our team at https://careers.lixibox.com/
Specifically, your responsibilities include:
1. Promotion:
- Plan and design the promotion strategies especially free gift, discount coupon, incentive scheme with marketing and purchasing and store team for various campaigns, promotions, online marketing, and media as require and then make sure the campaign runs smoothly
- Analyze brand and product progress, activities, sales performances and category initiatives, and stock to drive transaction numbers and revenue
- Identify market gaps and manage pricing strategy, product assortment, stock availability of Brands in the category
- Analyze pricing strategy for events
- Checking auto-promotion scheme
- On night duty when campaign running
- Planning Theme Sale
- Review performance Marketing Plan and Budget
- Work closely with internal teams to optimize the visibility and credibility of Brands
2. Operation:
- Attend meetings and share ideas at brainstorming sessions, reporting back details of discussions
- Following stock products and planning clearing stock campaign to optimize inventory
- Planning and communicate sale promotion scheme to Retail Teams
- Following performance campaign and give backup scheme to increasing traffic and revenue
- Carry out a variety of administrative tasks
- Working closely with CS, Retail teams to solve warranty problems
- Support design box release in website
- Manage promotion code
- Brainstorm product ideas in campaign
- Create national technical regulation for Halio products
- Check seeding products
3. Report & Data:
- Push sale performance and give action to improve sale
- Monitor the progress of promotions and produce status reports
Requirements:
- Good knowledge of the beauty industry
- Expert knowledge of Trade Marketing
- Toeic English: 600 or more
- Computer skills: MO, Google workspace, ...
- Dynamic, quick to learn, good communication
Benefits:
- Salary: Negotiable
- Home-cooked lunch, coffee, tea break at the office
- Yoga Class, Ping pong at the office
- Parking - Monthly parking is covered by the company
- Happy hour party, team building party
- Discount code for employee
- Performance Bonus: will be calculated and determined based on the company's profitability at the end of the year.
---