Clinical Data Curator (Scientist/Scientist II)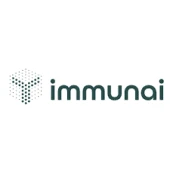 Immunai
Prague, Czechia
Posted on Friday, August 25, 2023
About Immunai:


Immunai is an engineering-first platform company aiming to improve therapeutic decision-making throughout the drug discovery and development process. We are mapping the immune system at unprecedented scale and granularity and applying machine learning to this massive clinico-immune database, in order to generate novel insights into disease pathology for our partners - pharma companies and research institutes. We provide a comprehensive, end-to-end solution - from data generation and curation to therapeutics development, that continuously supports and validates the capabilities of our platform.
As drug development is becoming increasingly inefficient, our ultimate goal is to help bring breakthrough medicines to patients as quickly and successfully as possible.
Location:
Prague, Czech Republic
What will you do?


Read, understand, and summarize scientific literature
Support the definition of new data standards, data models, terminologies, and ontologies
Curate clinical trial data according to internal & public standards
Align data to Ontologies/vocabularies
Facilitate integration of meta-data into the GENEVESTIGATOR database
Collaborate frequently with scientists, statisticians, data curators & software developers
Author and maintain technical and project documentation
Contributing to internal and customer-oriented data analyses
Provide support to the sales and marketing team


Requirements:
Required qualifications:


MSc/MD/PhD in the field of molecular biology, medical biology, or genomics - a MUST (Master's degree will be considered with relevant working experience)
Thorough understanding of complex biomedical/biomarker data - a MUST
Familiarity with clinical trial data - a distinct advantage
Understanding of a variety of methods used in research, both in vivo and in vitro
Familiarity with RNA biology and next-generation sequencing is a plus
Familiarity with Benchling platform and good practices in biosample banking is a distinct advantage
Proficiency with Linux/Unix; bash scripts is a plus
Programming experience in scripting languages is a plus (e.g., R, Python, Perl)
Proficiency in written English
Strong attention to details


Desired personal traits:


You want to make an impact on humankind
You prioritize "We" over "I"
You enjoy getting things done and striving for excellence
You collaborate effectively with people of diverse backgrounds and cultures
You constantly challenge your own assumptions, pushing for continuous improvement
You have a growth mindset
You make decisions that favor the company, not yourself or your team
You are candid, authentic, and transparent